---
We're continuing with a walk around Lahti on a day trip there in November. The first part was here.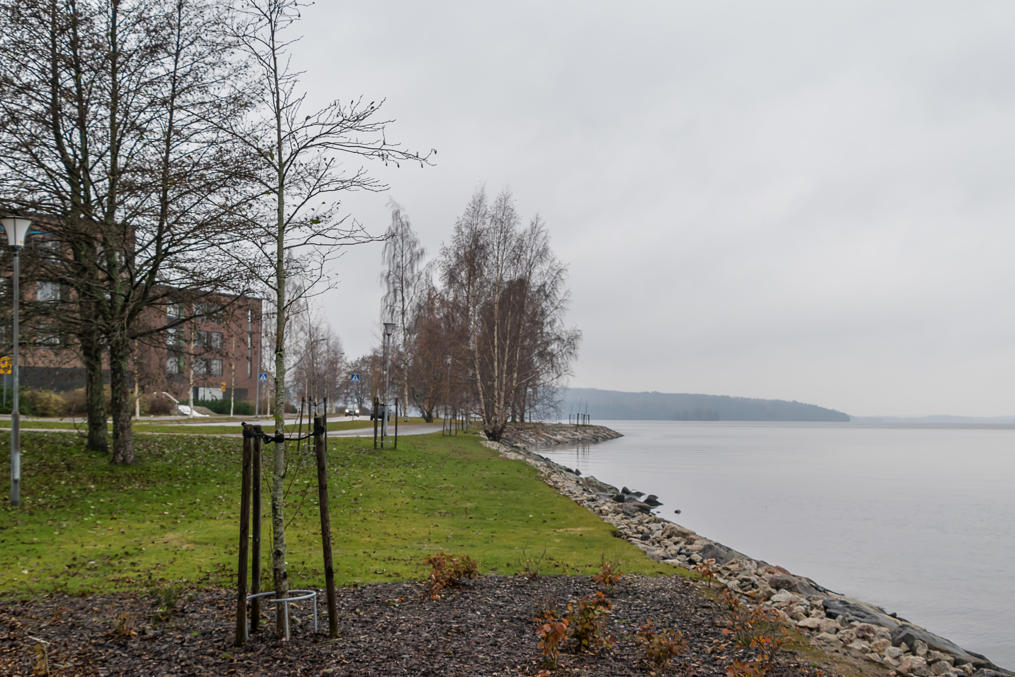 1. Lake Vesijärvi, from which Lahti gets its name (lahti means "bay"). If "bay" sounds like an unimaginative name for a city, consider that Vesijärvi means literally "Water Lake".
Vesijärvi is a relatively large lake, over 20 km long from Lahti to Asikkala. Like all large lakes of the Finnish Lakeland, it is rather irregularly shaped. A town named Asikkala is located on a narrow isthmus separating it from Päijanne, which is pretty huge, over 120 km long, and the second biggest lake system of Finland. That isthmus is actually the Second Salpausselkä moraine ridge (the first one, as we noted in the previous part, is the one passing through Lahti and forming the southern border of Vesijärvi). A 1.3 km long canal named Vääksy was dug through that isthmus between Vesijärvi and Päijänne in 1871, giving the port of Lahti access to Päijänne. The canal is currently the busiest one in Finland, with 4000-5000 vessels using it yearly.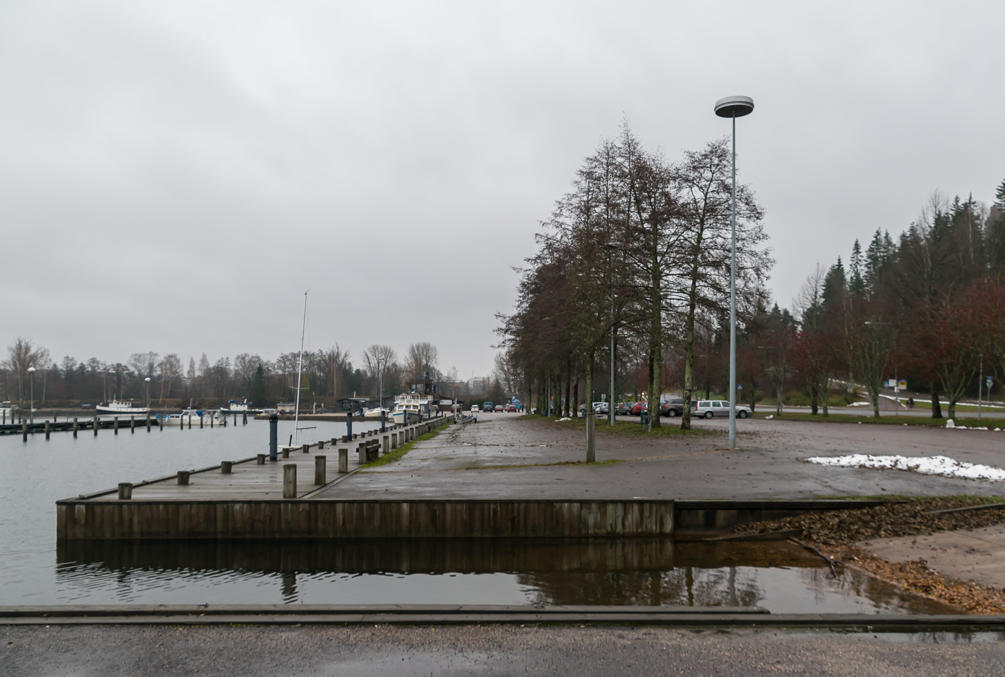 2. The waterfront part of Lahti looks pretty usual for a Finnish lake port, like Lappeenranta, Savonlinna, or Tampere.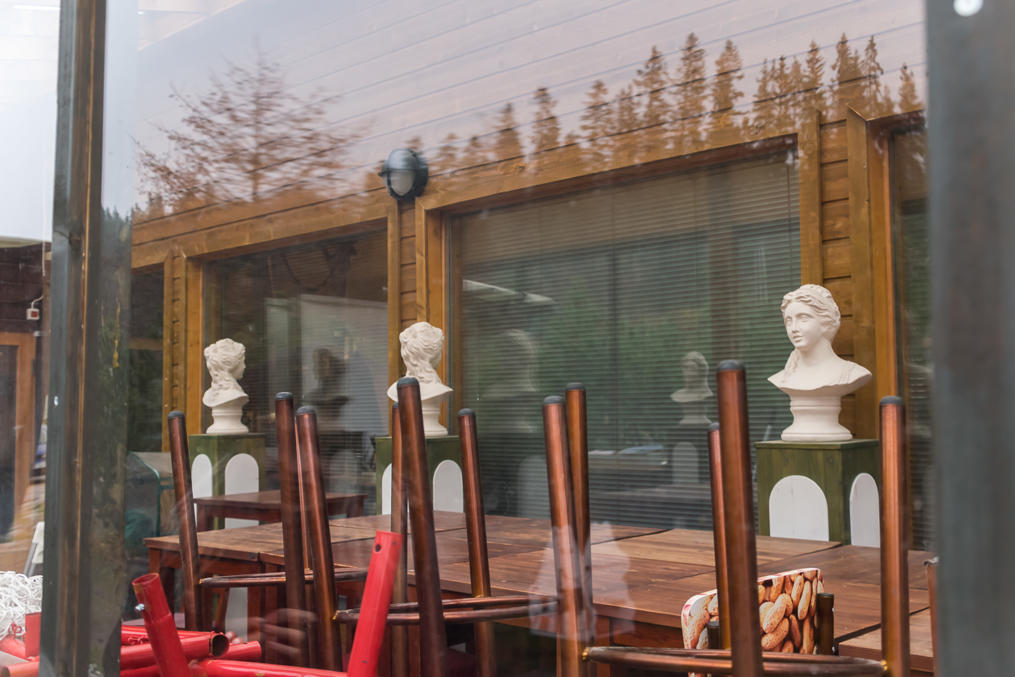 3. One of the local restaurants had some classical busts inside for some reason.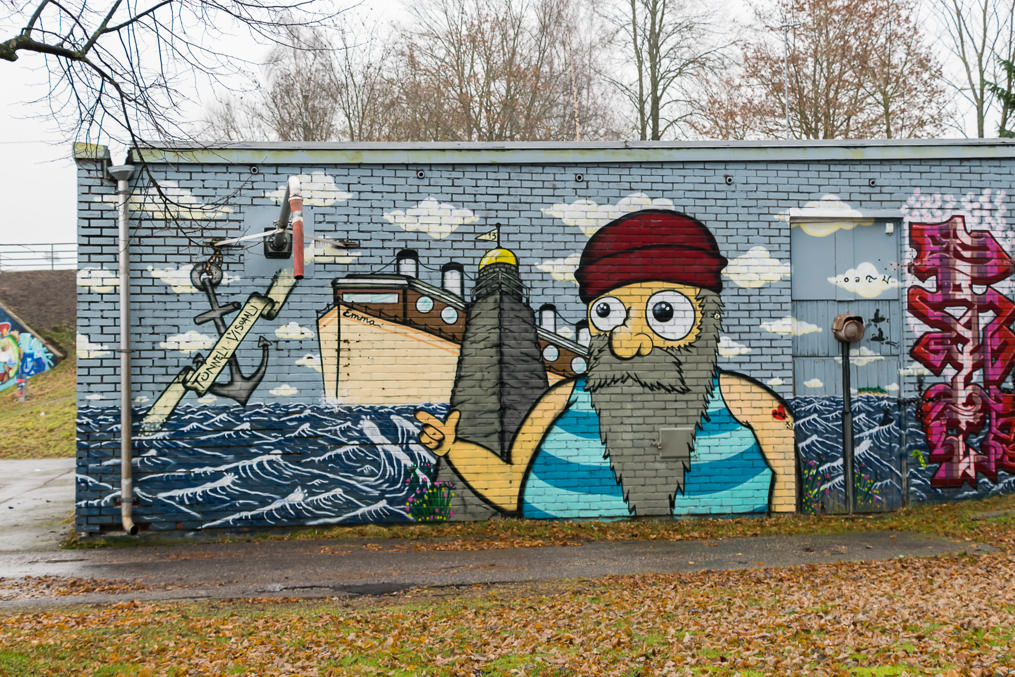 4. Cool graffiti.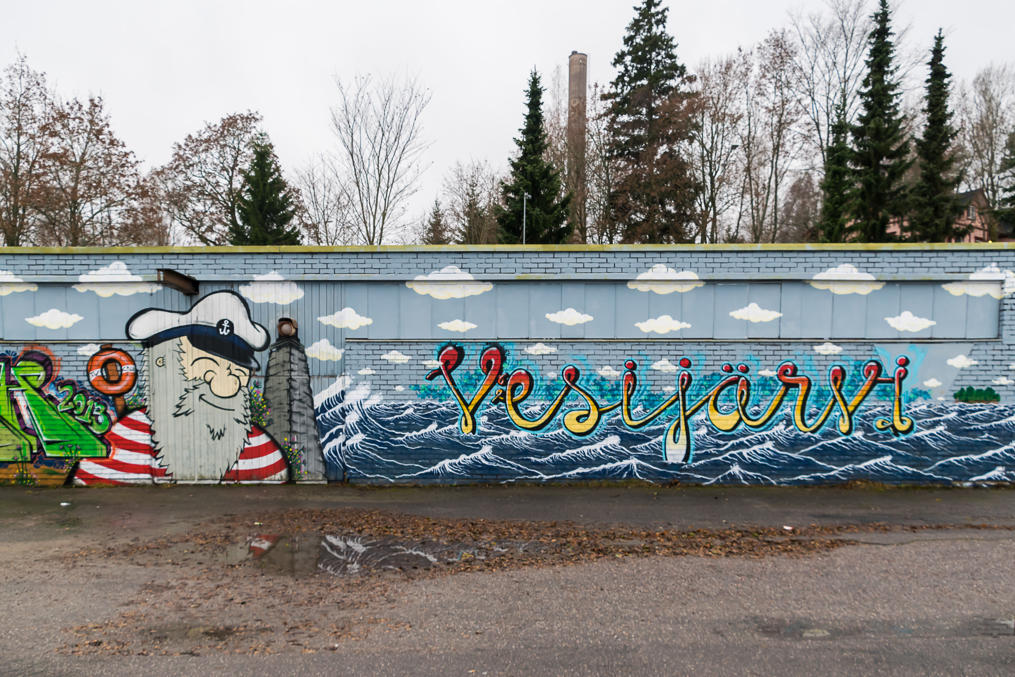 5.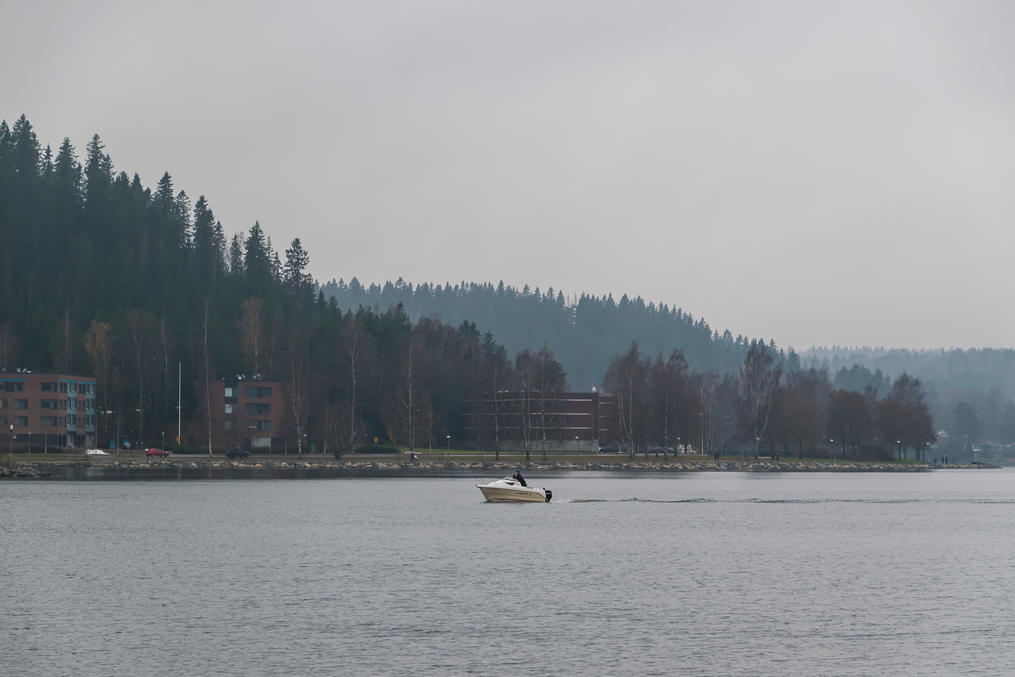 6. The lake will probably freeze over soon, but at the moment there still were some boaters.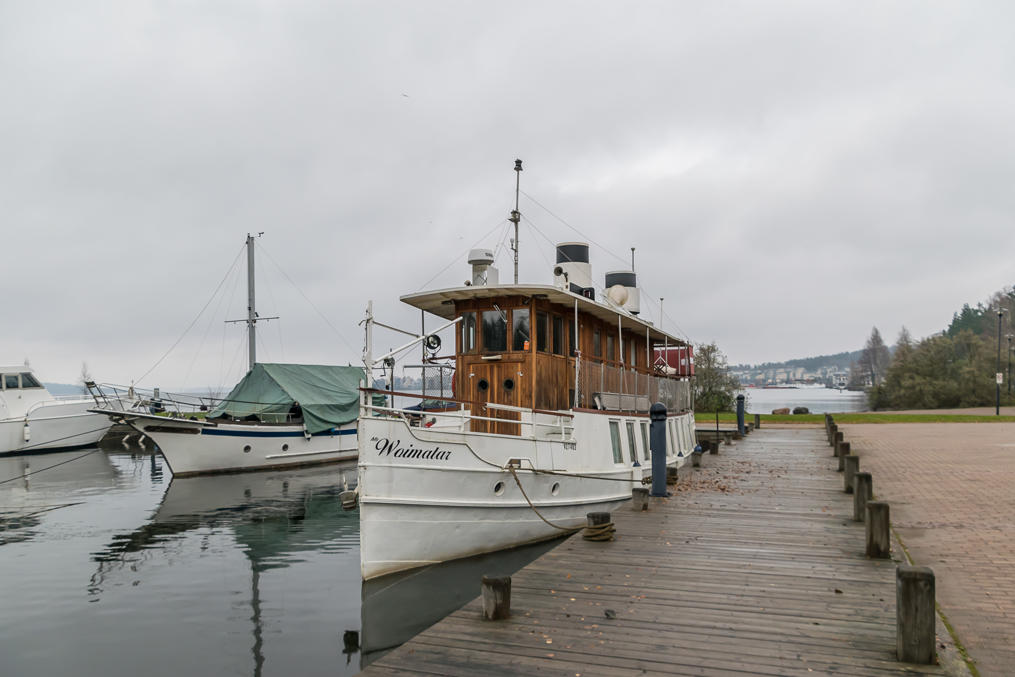 7. Old steamers are also a common sight in lake towns, although these steamers appear to be smaller than the ones from Savonlinna.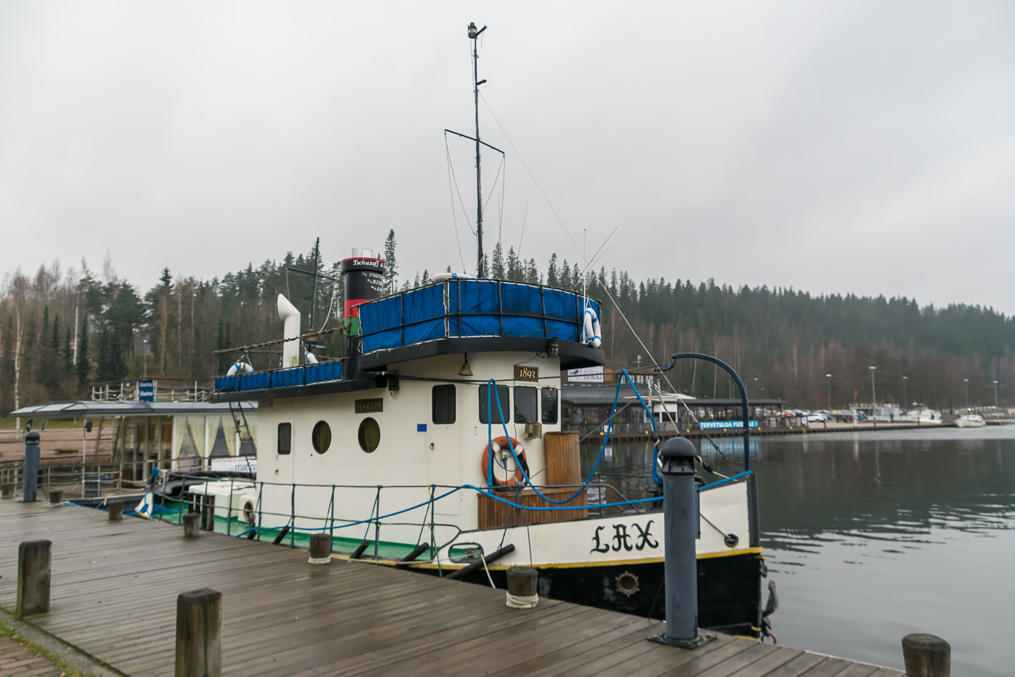 8.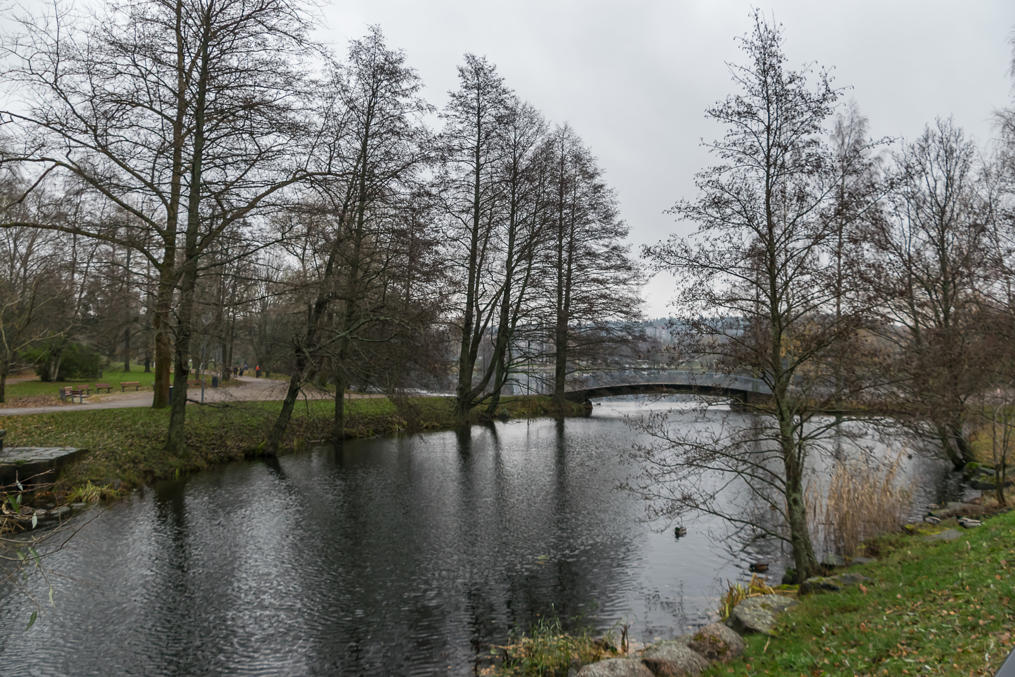 9. Pikku-Vesijärvi Lake (Finn. Small Vesijärvi). This actually used to be a small bay (likely the one that actually gave its name to Lahti) that was dammed off by a causeway that carried the harbor railroad.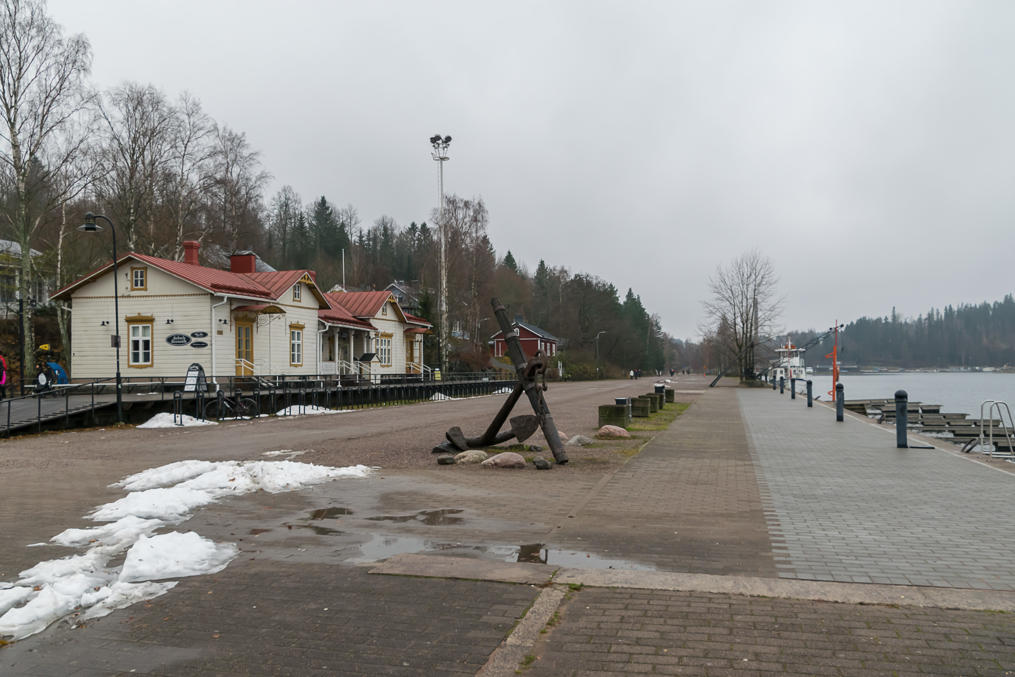 10. And this is the former terminus station, which was also named Vesijärvi. The tracks from Salpausselkä Platform to Vesijärvi Station were demolished in the 1990s, but the passenger platform and station building are preserved, and the latter now houses a cafeteria.
Salpausselkä-Vesijärvi branch line should not be confused with Loviisa-Vesijärvi Railroad, as it is usually called. This railroad was constructed in 1900, originally as a narrow gauge line, in order to export goods directly through Valko seaport at Loviisa. It passed through central Lahti just a block or two away from the central square, and it still shows in the city plan. The line ended at a harbor at Niemi (Finn. cape) station. Eventually it was rebuilt with regular Finnish gauge, and the short spur Lahti-Niemi was dismantled.
Yet another harbor railroad in Lahti is Mukkula line, and this one still survives to serve the local power station. It is located a bit farther  from the central harbor so we didn't see it. The line branches off the dead-end freight-only Lahti-Heinola railroad.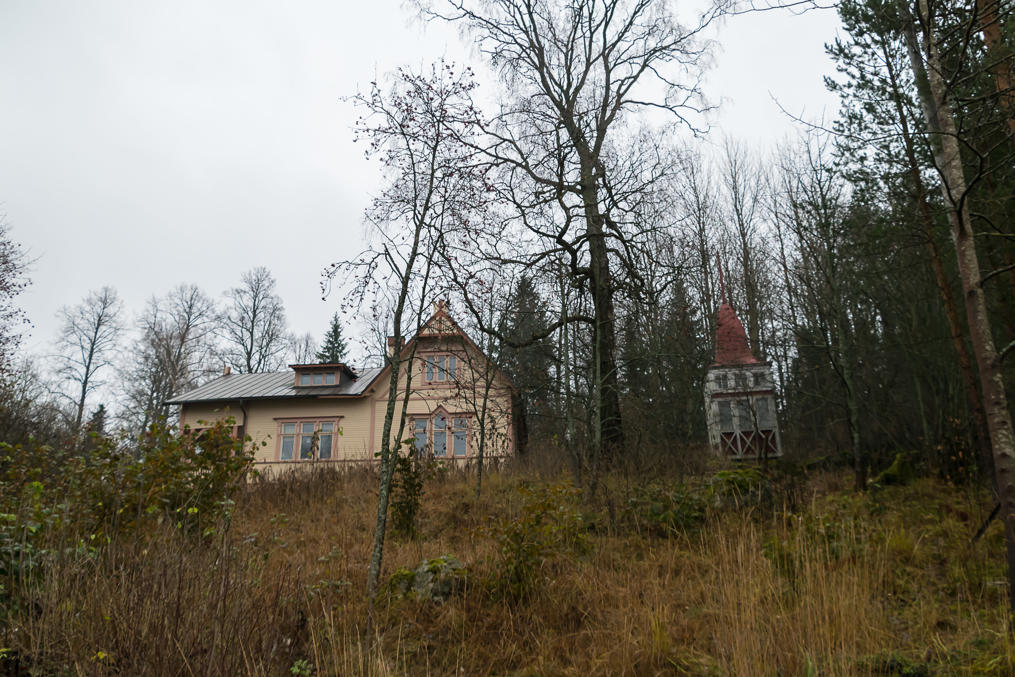 11. Another steep hill is located right next to the harbor. There are some beautiful wooden villas up there, overlooking the harbor and the lake.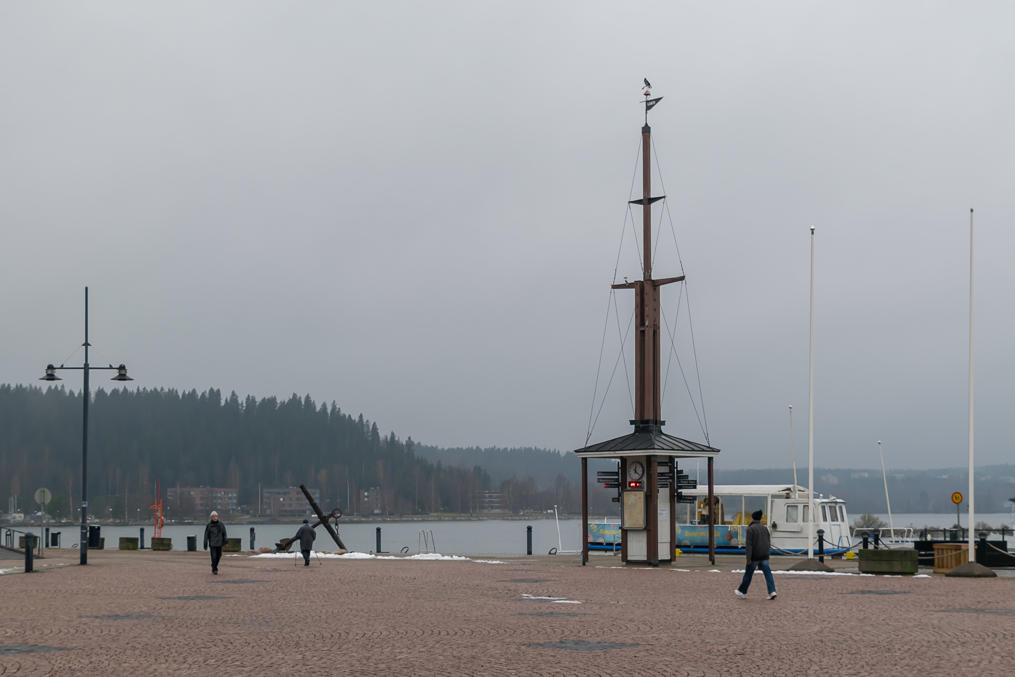 12.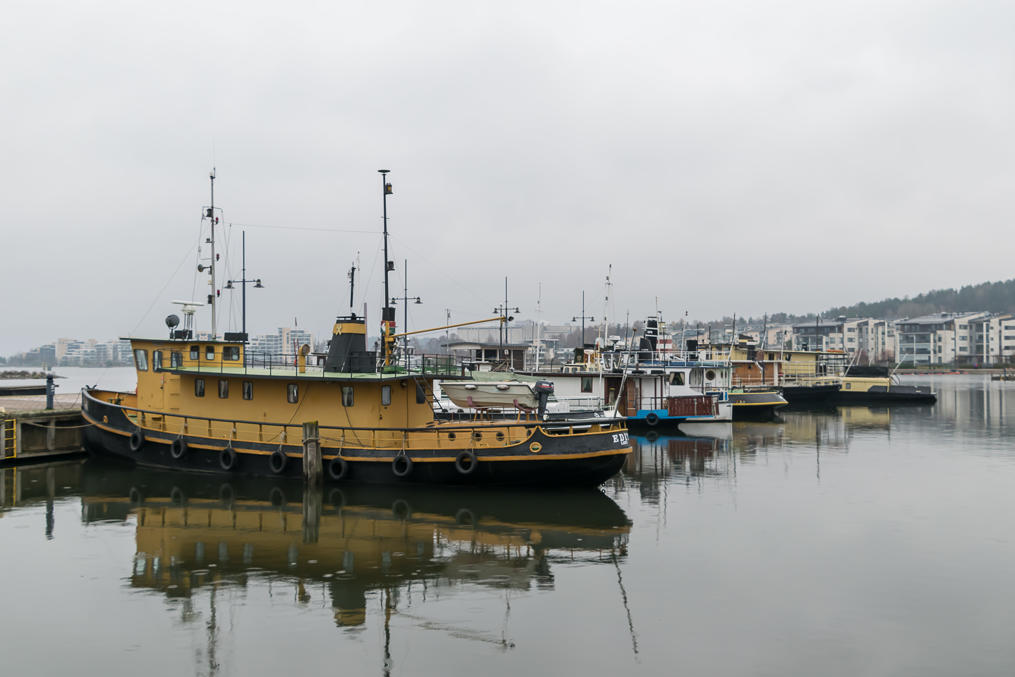 13.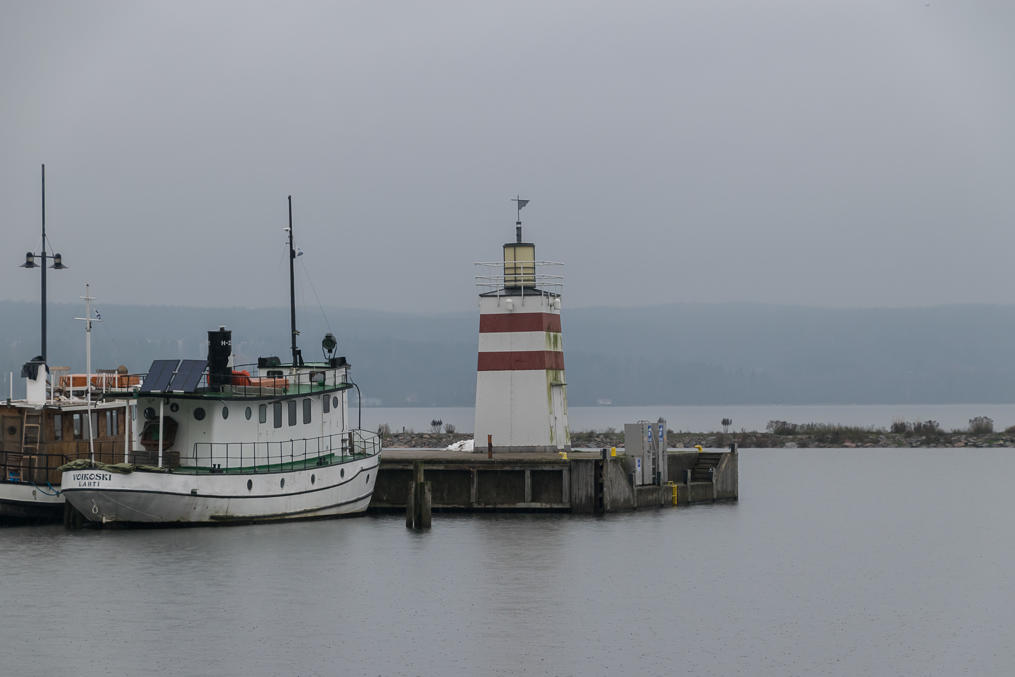 14. A small lighthouse at the harbor entrance.
15. Pirate figures on a cafeteria boat. Closed for winter too, of course.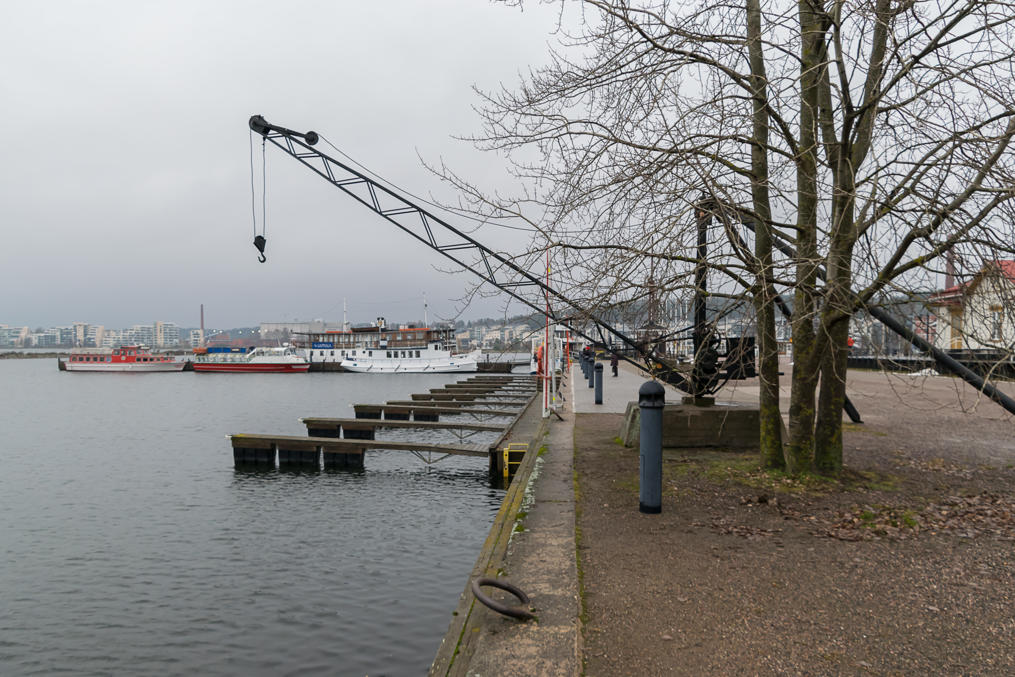 16. A customary preserved old crane.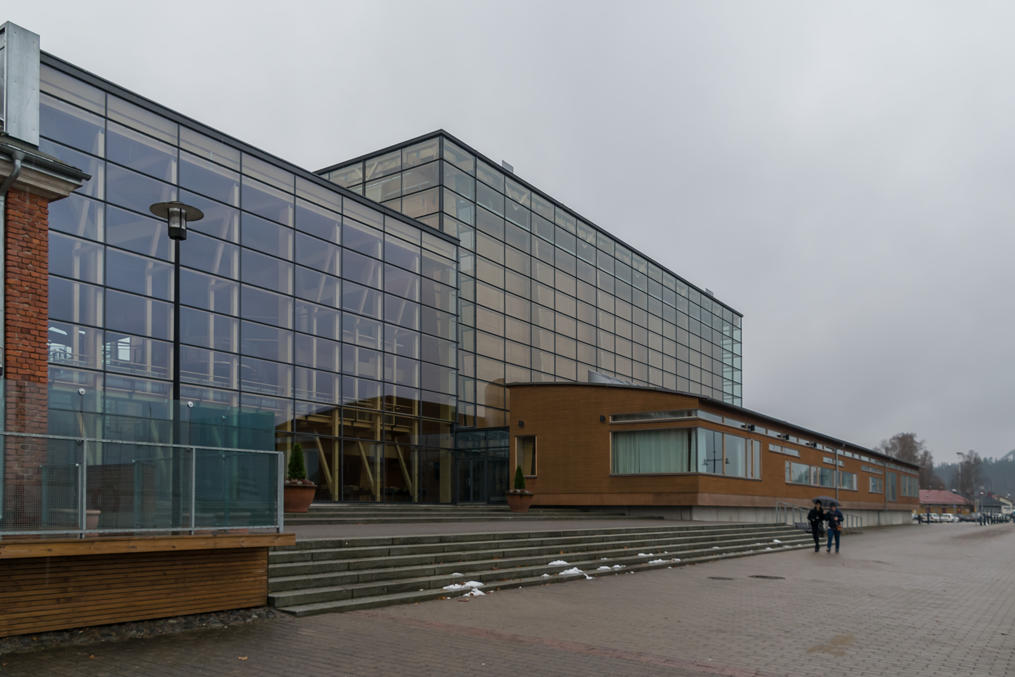 17. A big glass building right on the coast, the Sibelius Hall (Sibeliustalo), a concert hall built in 2000 in place of old industrial buildings. Most of it is actually built of wood, and the internal walls of the actual hall are visible inside.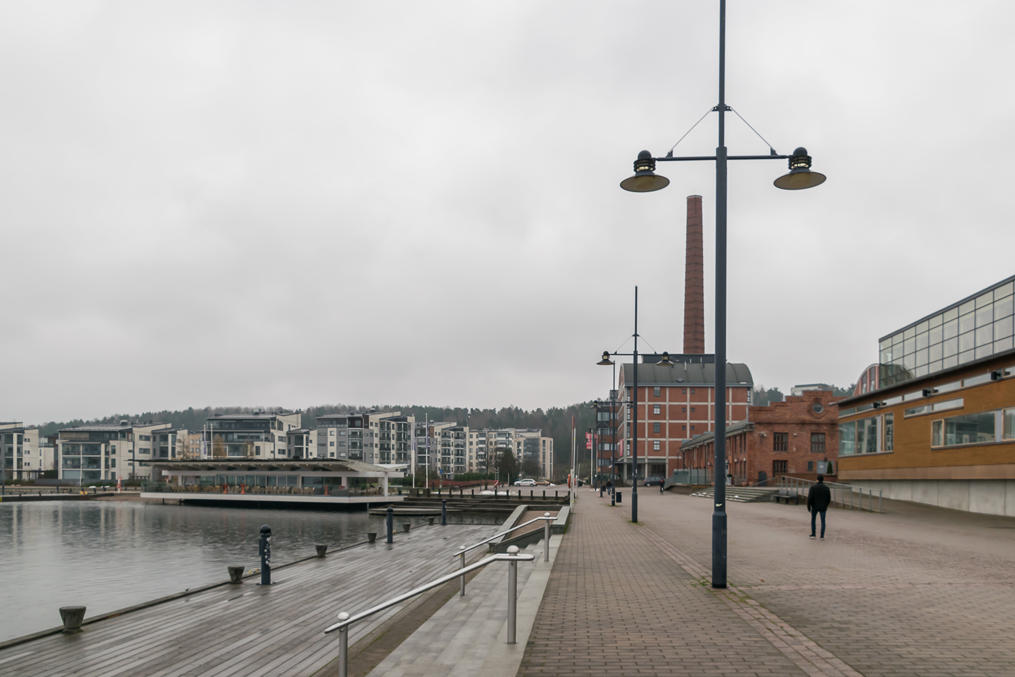 18. Sibelius Hall also incorporates a surviving factory building, a pulp mill from 1908. It's the two floor red brick building to the right, I think. It is the oldest surviving industrial building in Lahti.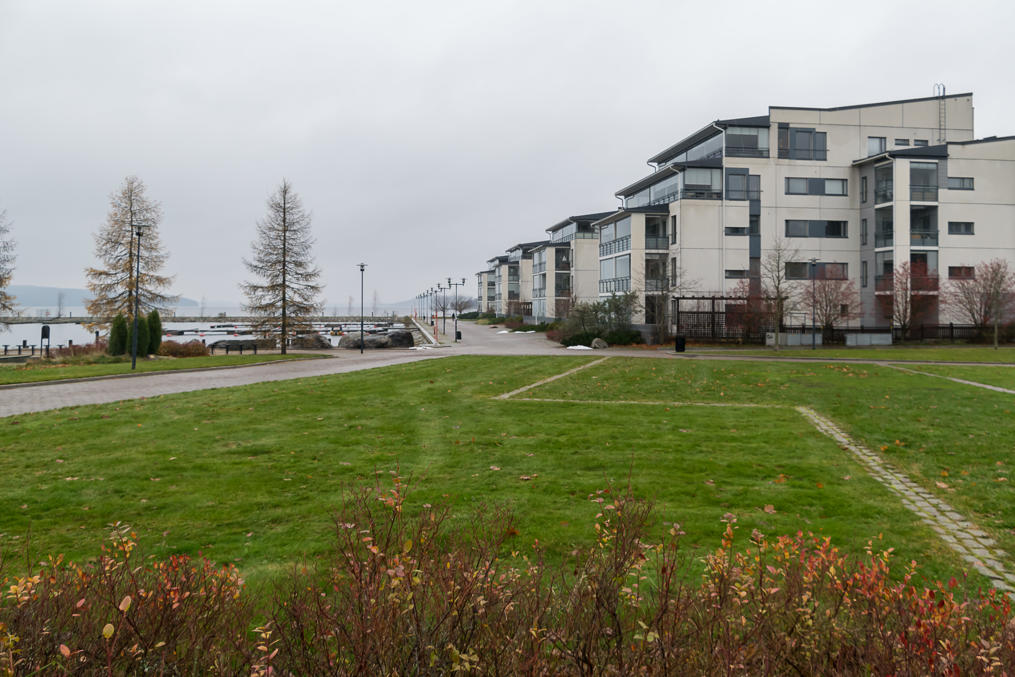 19. Most of the rest of the harbor was renovated as a residential area, named Ankkuri (Finn. Anchor). Would pretty nice to live in an apartment with such a lake view.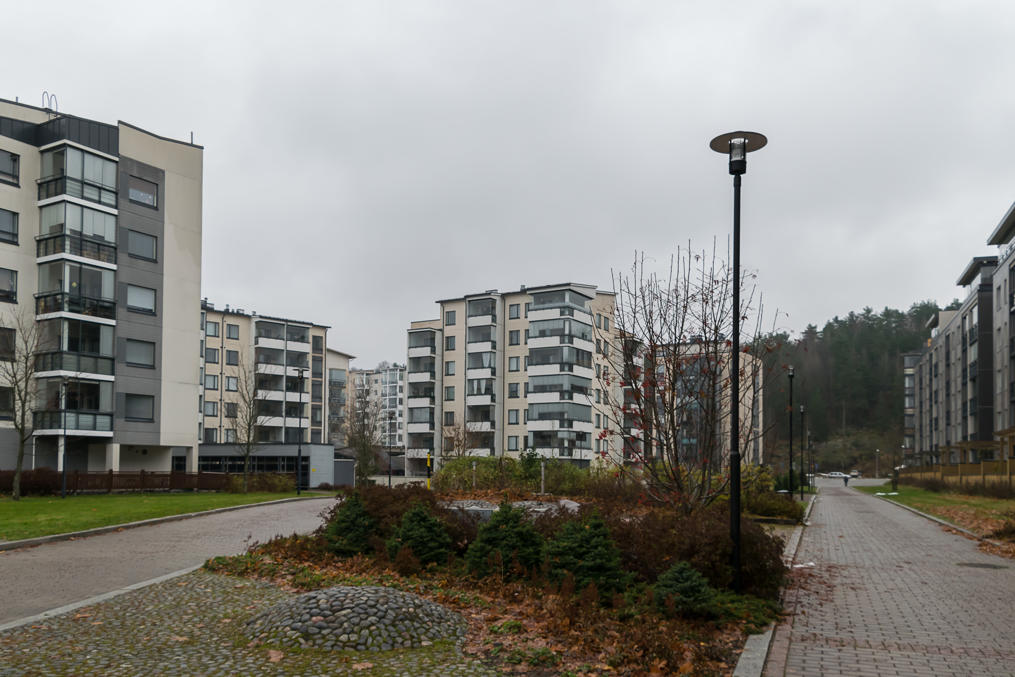 20. Seven floor buildings away from the water must be significantly cheaper of course.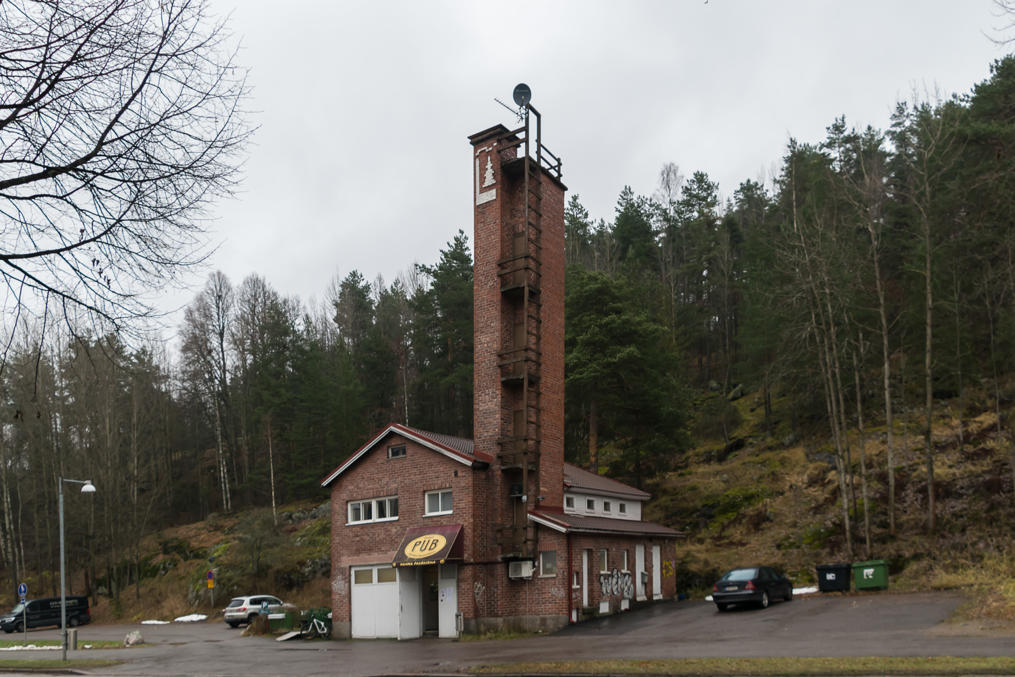 21. A cute tiny fire station building is also surviving at the foot of one more hill. It seems it currently only houses a pub.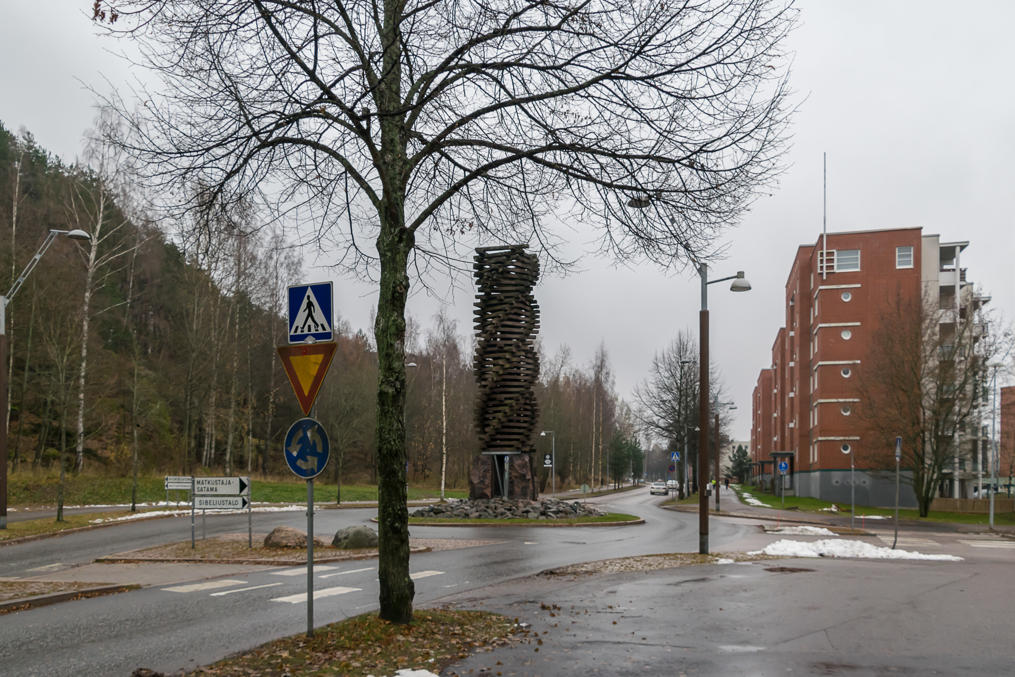 22. Somewhere around here we found a Koti Pizza pizzeria and ate there. Koti Pizza is always a reliable choice when you want to eat in an unfamiliar Finnish city.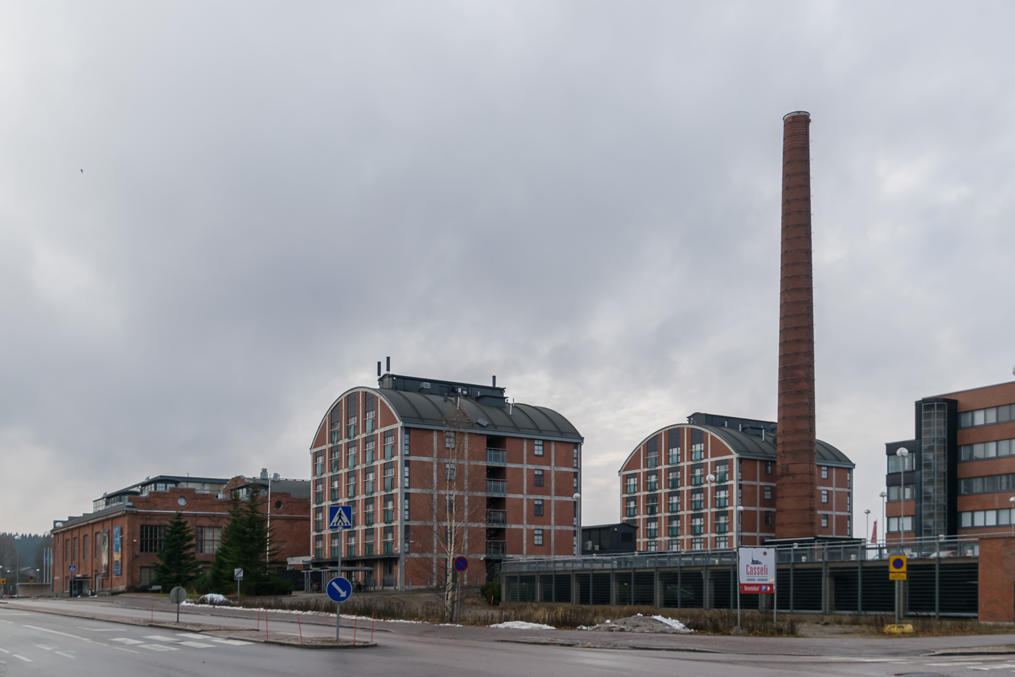 23. Walking back past the old harbor. There are probably offices in these factory buildings now. From the pictures in the Lahti History Museum it looks like the place was really, really derelict in the 1990s. All the buildings were in ruins, and it really looked like something out a small Russian semi-abandoned industrial town; unfortunately I couldn't find these pictures online. Most of the buildings were actually demolished, perhaps being beyond repair by that point.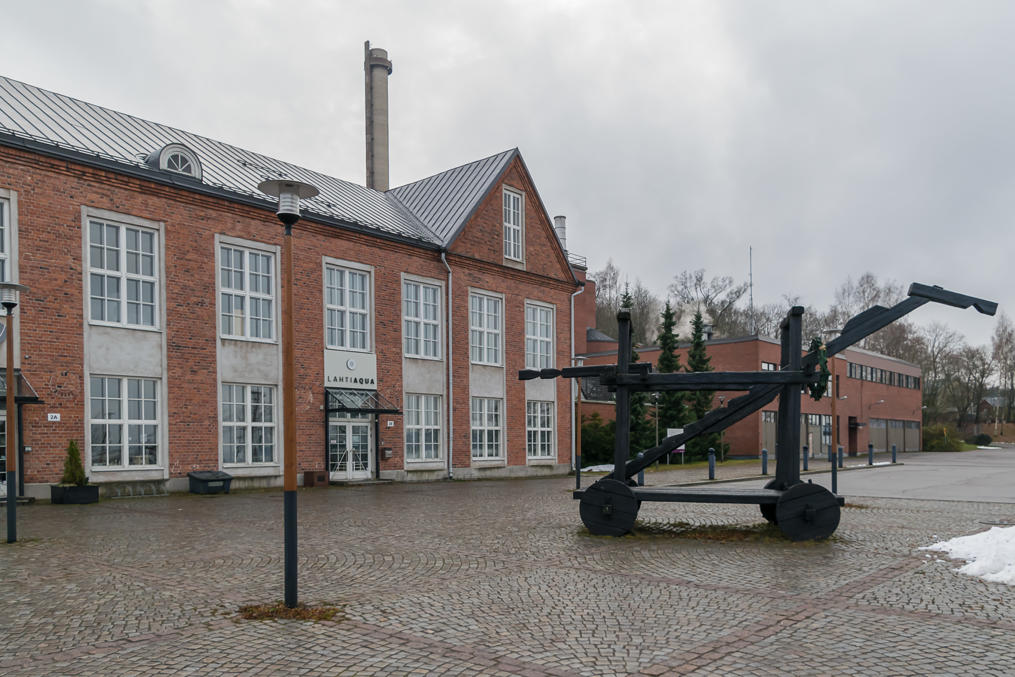 24. Can you guess what this statue is meant to represent? The Trojan horse, apparently! Well actually I kind of can see why, although "torture implement" was our first guess.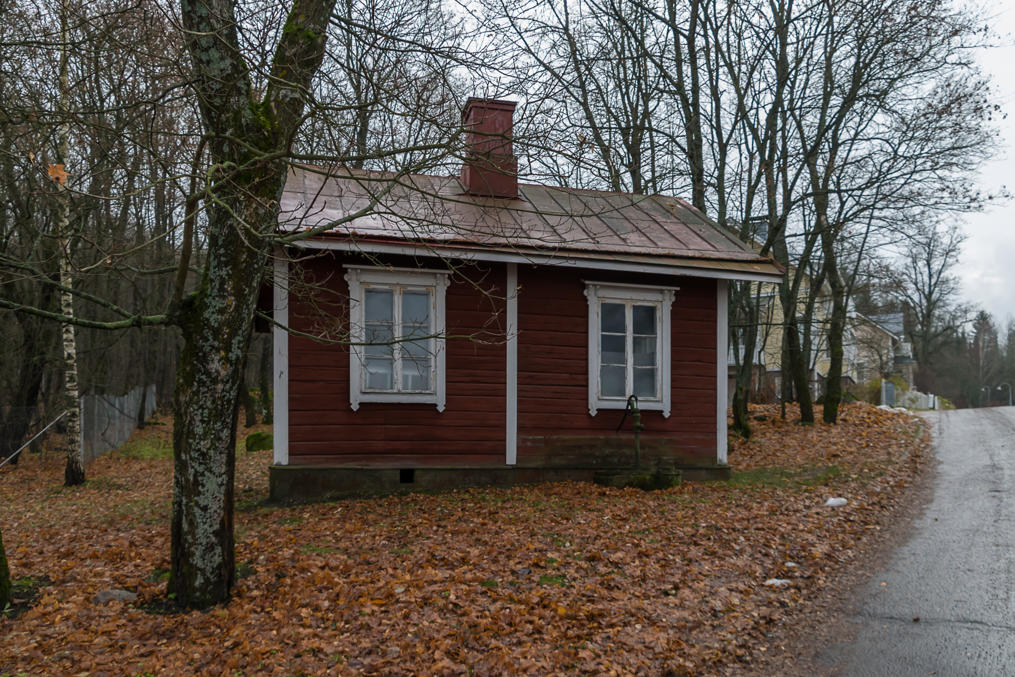 25. Walking past those villas on the hill. I think it (the hill, I mean) is called Kariniemi (Finn. Skerry Cape), although it's really more of a hill than a cape.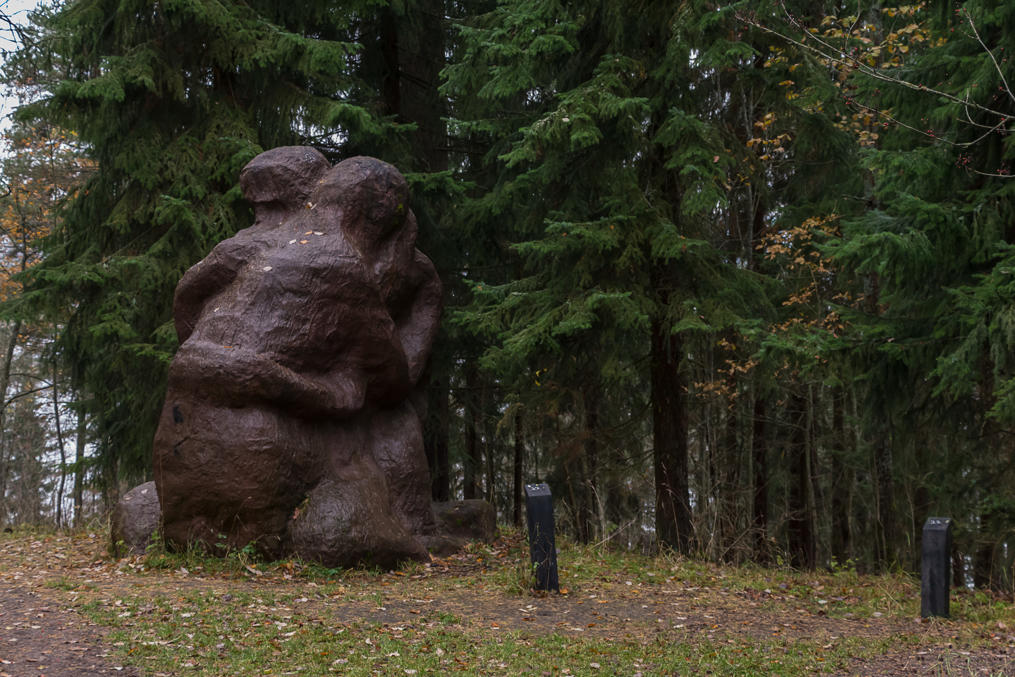 26. Most of the Kariniemi hill is covered by a small forest, with some big shapeless statues here and there. They looked a lot like the huge statue at the Retreitti station at Punkaharju that we remembered seeing back in 2015. And indeed they were actually made by the same guy, Olavi Lanu, who lived in Lahti and had a summer cottage in Punkaharju. There are some more statues by him on the streets of Lahti. This one is named Hellä kivi, which means "Tender Stone". It was made in 1992.
27. And this is the Pikku-Vesijärvi Lake again. Someone made a Finnish flag out of painted stones here, although it looks more like a pile of trash from afar.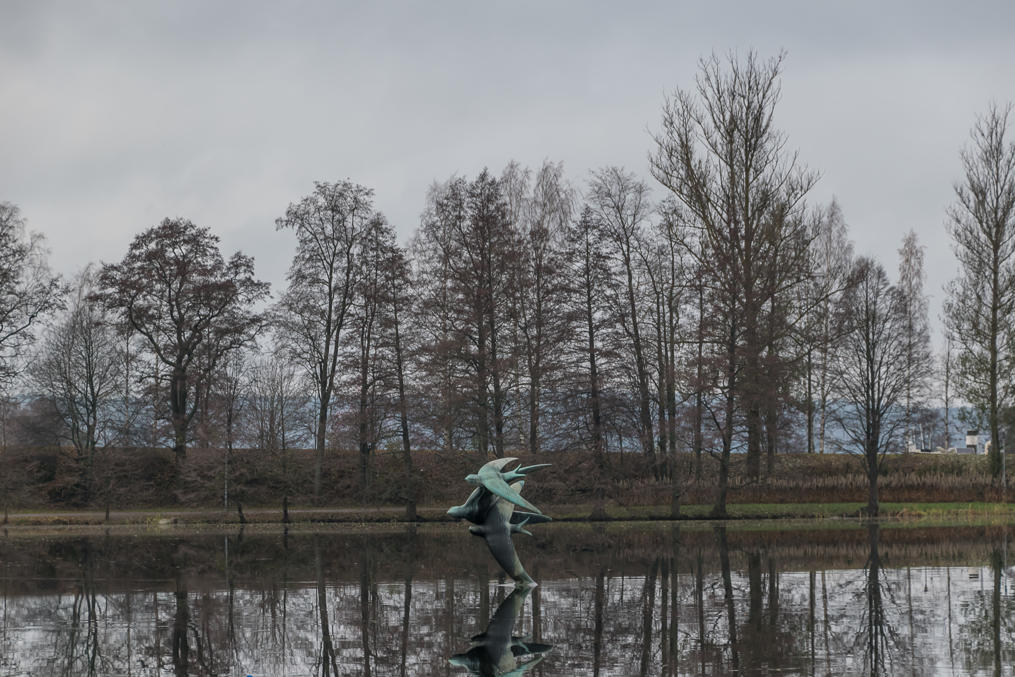 28. A statue of swallows in the middle of the lake. There is also a musical fountain nearby but we didn't realize it was musical, and otherwise it looked pretty boring.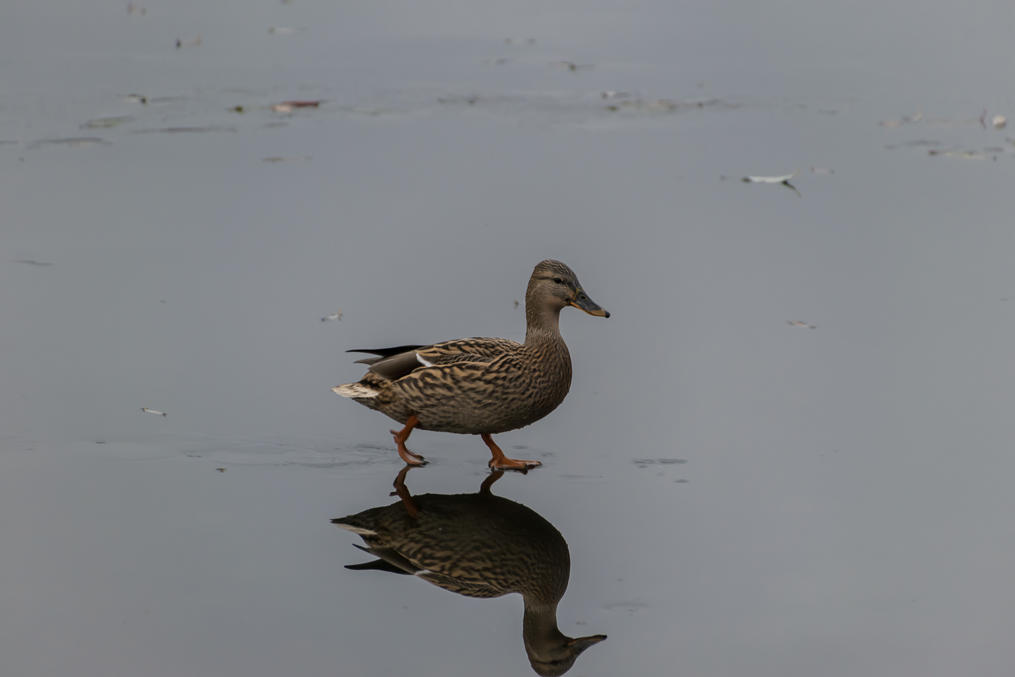 29. Jesus duck! Pikku-Vesijärvi was under a thin clear layer of ice too. A couple of ducks appeared, attempting to land on the lake, and ended up actually sliding several meters on their duck asses. Maybe they didn't realize that wasn't open water or maybe that was on purpose. They immediately stood up and started to walk around on ice with serious expressions as if they wanted to assure everyone that yes, that had been on purpose.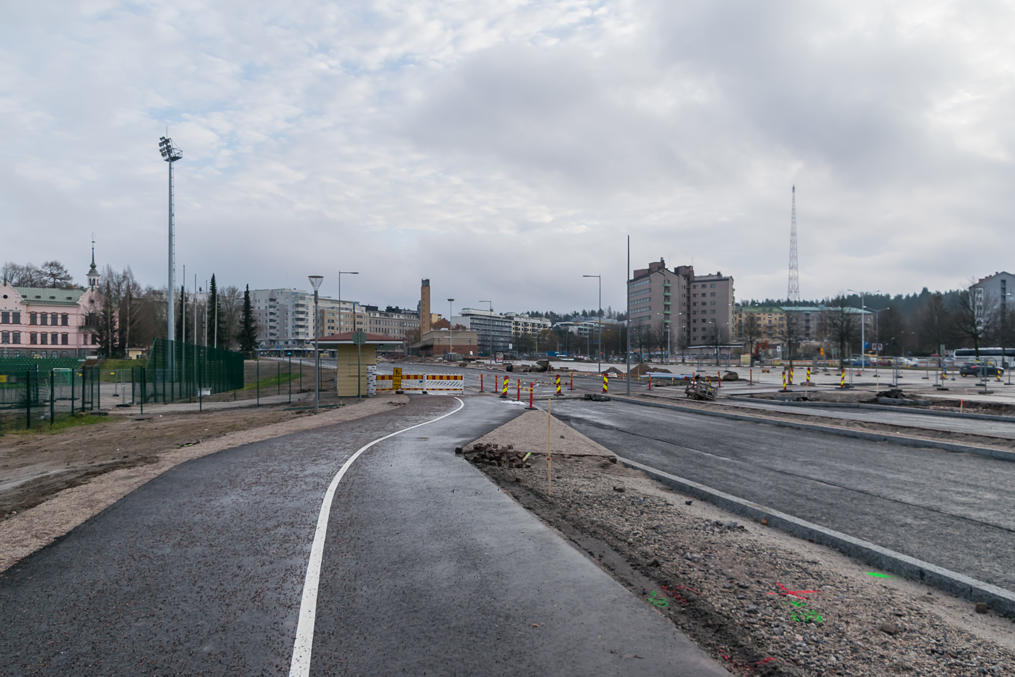 30. A short street being renovated led to Lahti center.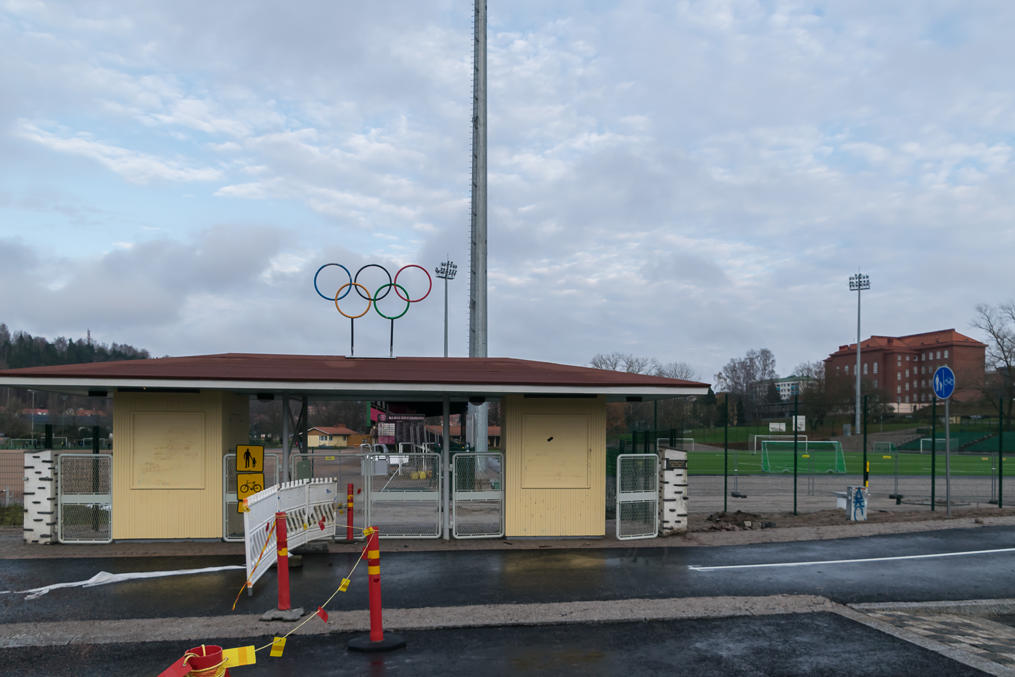 31. Olympic stadium. It doesn't look like much but apparently some games of the Helsinki Olympics of 1952 were indeed held in Lahti. Perhaps in that era "we're going to hold the Olympics so we absolutely need to build a new big-ass stadium that costs as much as a starship" wasn't a common trail of thought yet.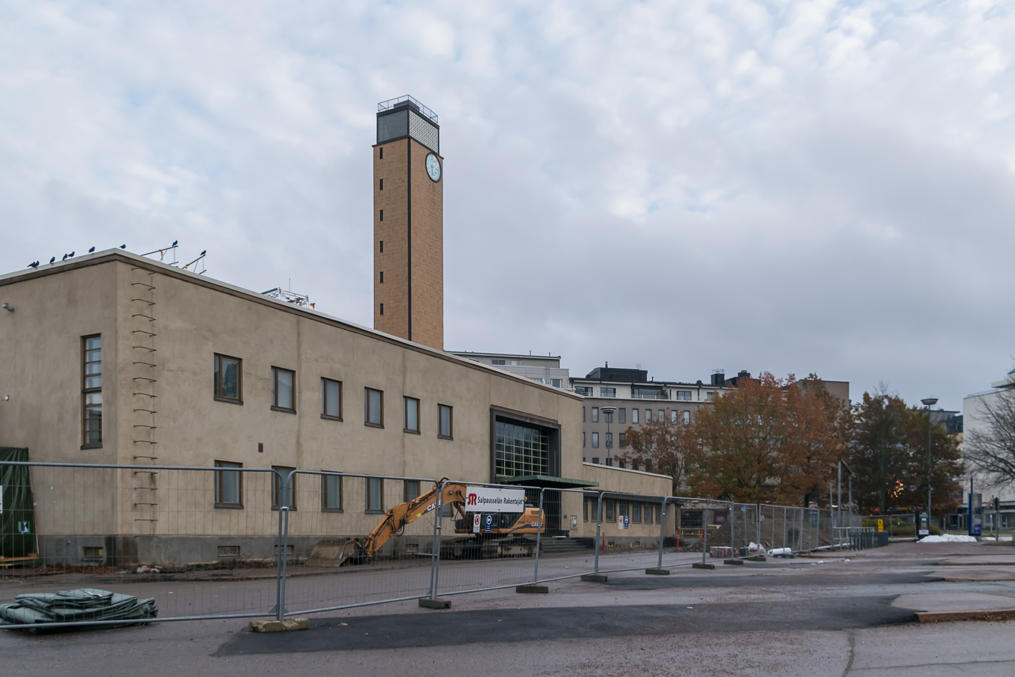 32. Old bus station with a thoroughly Finnish appearance. The modern one is located right next to the train station, for ease of transfer probably.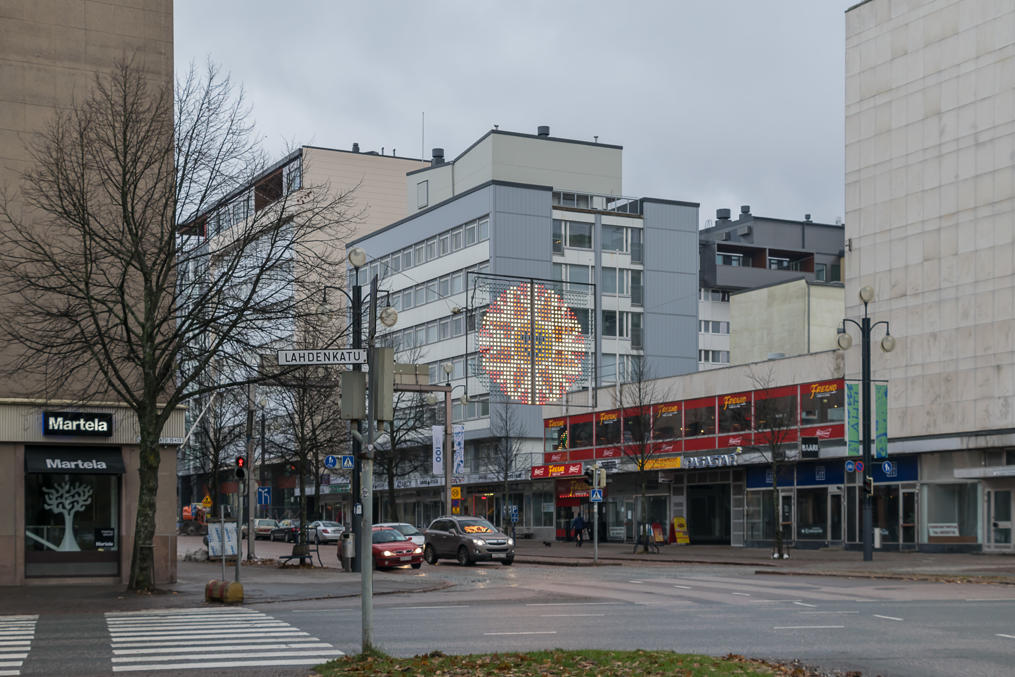 33. Lahti center looks like a hundred other Finnish city centers. That much was clear right away, but we made a small detour into the Lahti History Museum.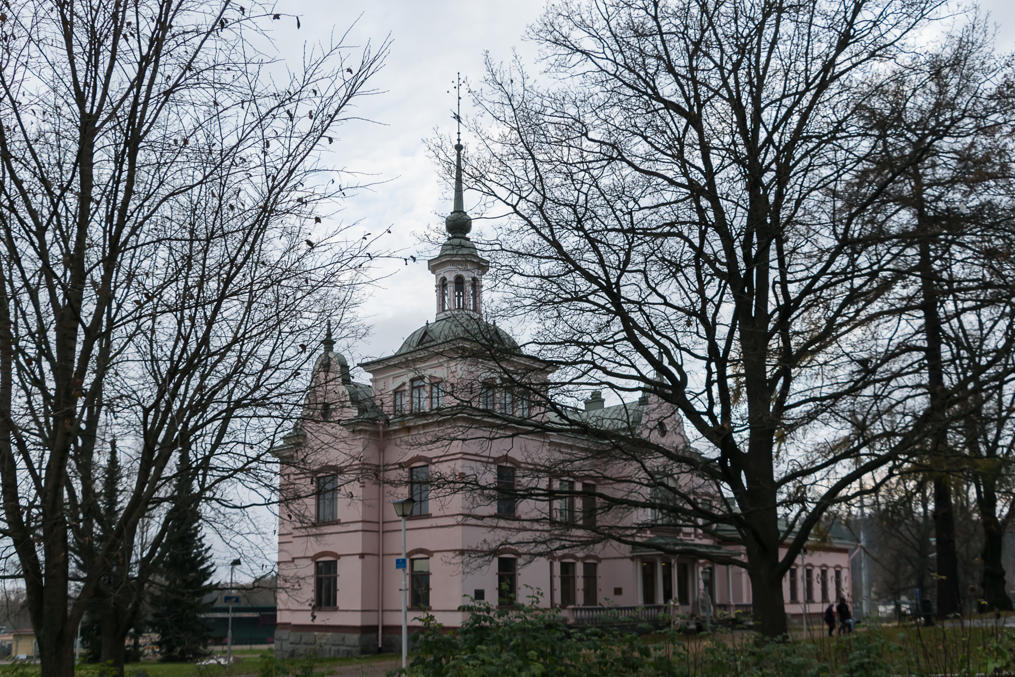 34. The museum is located in the oldest (probably) building of Lahti, the old Fellman Mansion. Built in 1898, it belonged to Captain August Fellman, a local noble, enterpreneur, and a Finnish statesman of that era.
A short distance from the mansion was Fellman Field (Fellmannin pelto), which housed the biggest prisoner camp of the Finnish Civil War of 1918. 22,000 people were imprisoned there, and 1,200 died of hunger or disease, or were executed. There all were Red Guards and/or their families, including women and children. The camp was temporary, and the imprisoned were mostly quartered under open sky. A lot of them managed to escape, and some were released by their guards. Others got transferred to actual prisons eventually. The field, or rather a part of it, currently exists as a memorial Fellman Park. Unfortunately we had no idea about any of this, and missed Fellman Park.
As for the mansion, it was bought out by a bank, and then by the city of Lahti some years after Fellman's death. It housed various schools and the like in the 20th century. The History Museum moved there in 1968.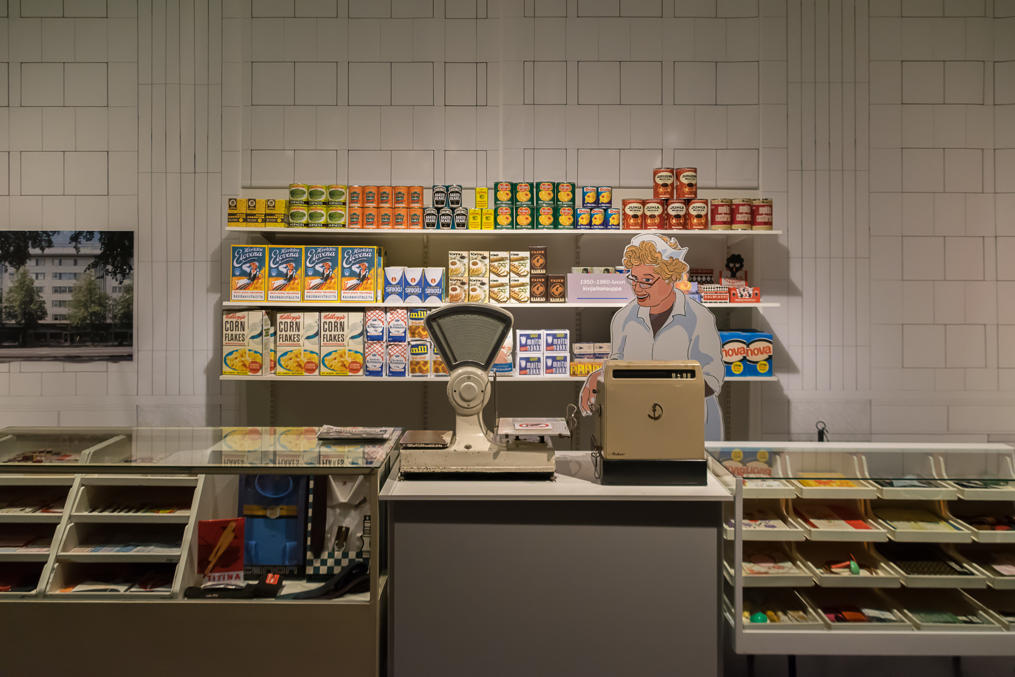 35. We honestly didn't expect much from the museum, and mostly just wanted to see something other than the city itself, but in the end enjoyed it a lot. It's not huge but still a bit bigger than what you'd expect. The first few rooms are the most interesting ones, telling about Lahti history, and recreating some common scenes from its past, such as this general store. It reminded us a bit of exhibitions of the Perestroika era in Boris Yeltsin museum in my hometown of Yekaterinburg, Russia.
The current temporary exhibition was basically photos of people (or rather parts of their bodies) with Laht and Häme-themed tattoos. That's some real dedication to the motherland!
Another thing of note, this museum keeps the collections of the former Vyborg History Museum, which were evacuated to Lahti in the Winter War in 1939. That museum (which had been located in the well-known Vyborg City Hall building, across the bridge from Vyborg Castle) ceased to exist, and none of the existing Russian museums in Vyborg are related to it in any way. Vyborg History Museum had about 16,000 exhibits, but most of them were destroyed in Soviet bombings. Only 3,000 survived; some of them are currently located in other Finnish museums but most of them are here in Lahti. Honestly these exhibitions didn't really look all that interesting though, apart from their history.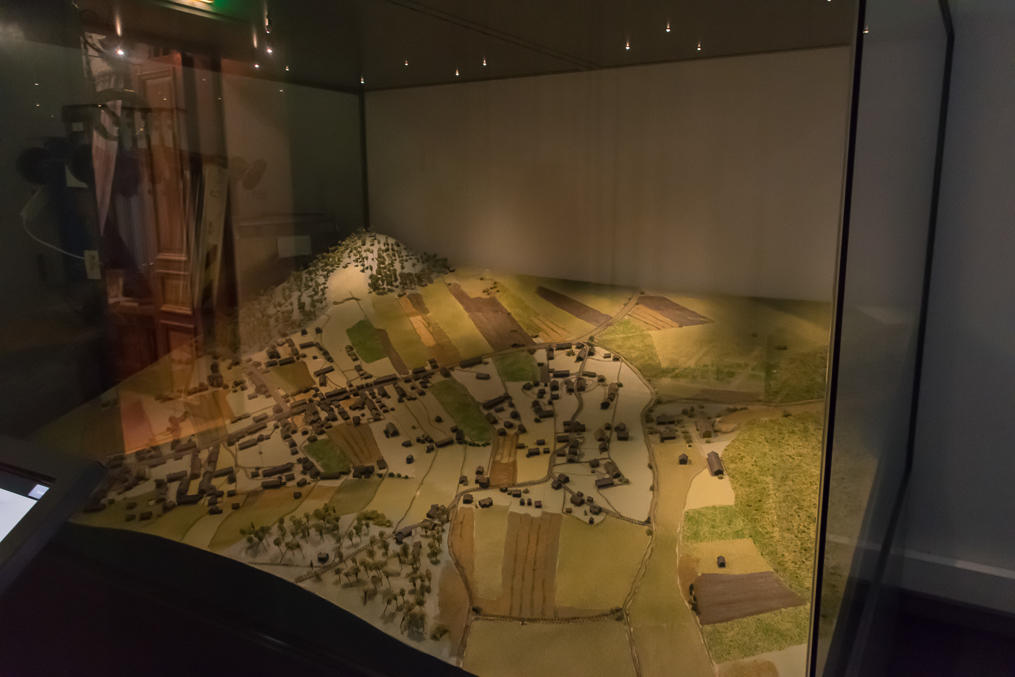 36. This is what Lahti looked like before it got famous, that is, in the 1870s back when it was a village. I really like such city miniatures, and there were two more, with Lahti in the 1930s, and the biggest one by far, with Lahti in the 1960s. You could highlight buildings and neighborhoods there by selecting them on a tablet installed nearby, and read their histories (not in English unfortunately).
Another cool exhibition of the museum were virtual reality googles, right in the first room. Wearing them, you could look around some places in modern Lahti, and read about some buildings marked with a special icon (and see their older pictures) by just looking at them. Of course I knew about VR goggles, but I had never had a chance to wear them myself before. That's really extremely cool. The picture quality could be better though.
The museum shop sold, among other things, quite a bit of books about Lahti and Päijät-Häme history. This kind of books always makes me really curious, but almost all of them were in Finnish, and after all I haven't even finished reading Sami Culture Encyclopedia and a few other books about the Sami (in English) which I bought in June in Siida Museum in Inari, while returning from my big journey around Northern Sweden and Norway.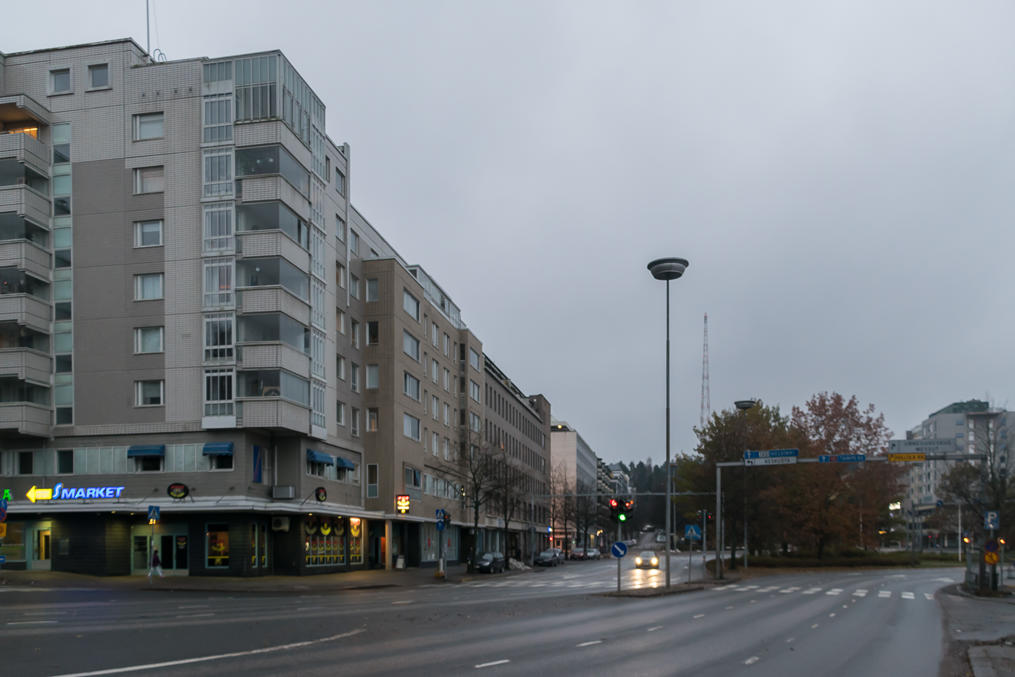 37. It got pretty dark after we left the museum.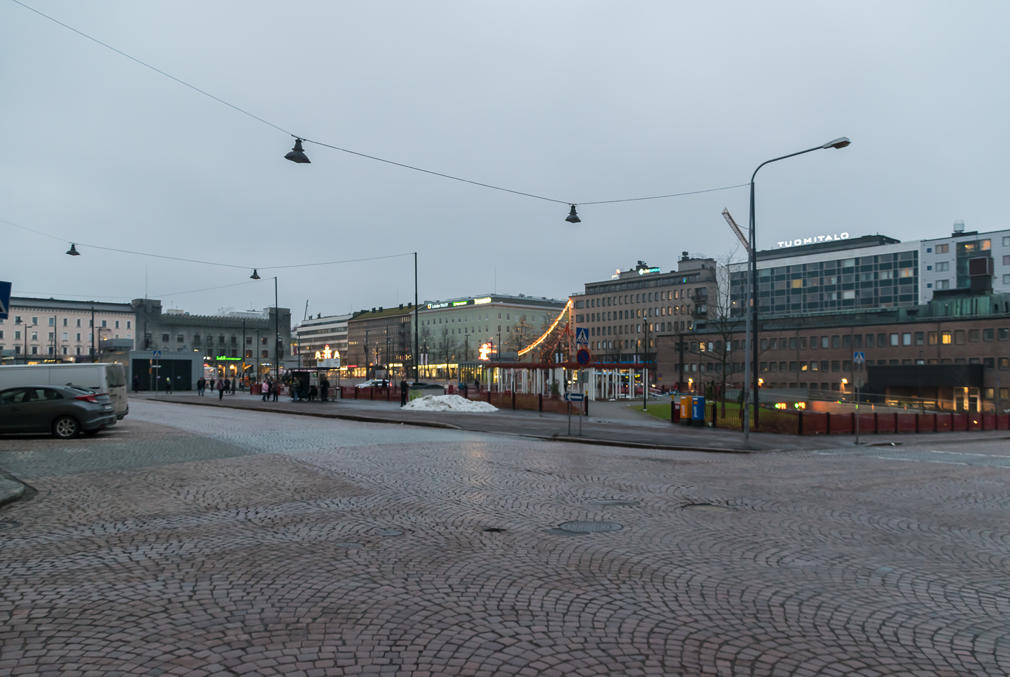 38. We walked to the city central square (Tori), just a few blocks from the museum.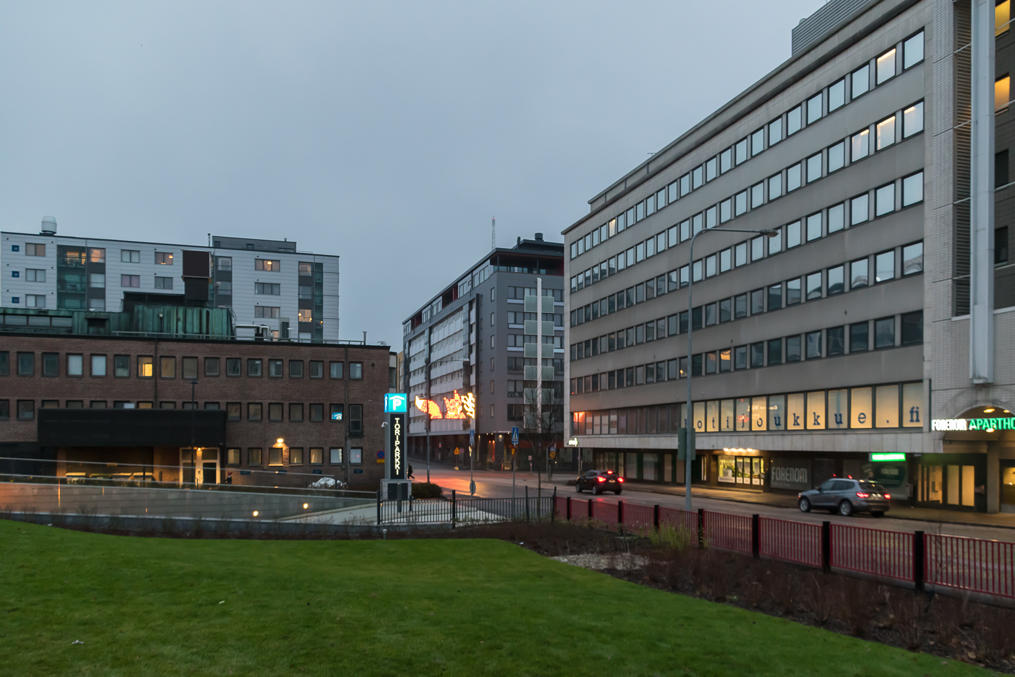 39. Not much to say about Tori really. It has a big underground parking lot. It seems these have been built in many Finnish cities in recent years. This one was finished in 2015. It has 600 parking spots, which will cost you €2/hour, €16/day, or €100/month. Street parking on central streets costs €2.50 per first hour and €3.60 per subsequent hours; €1.50 a few blocks from the center.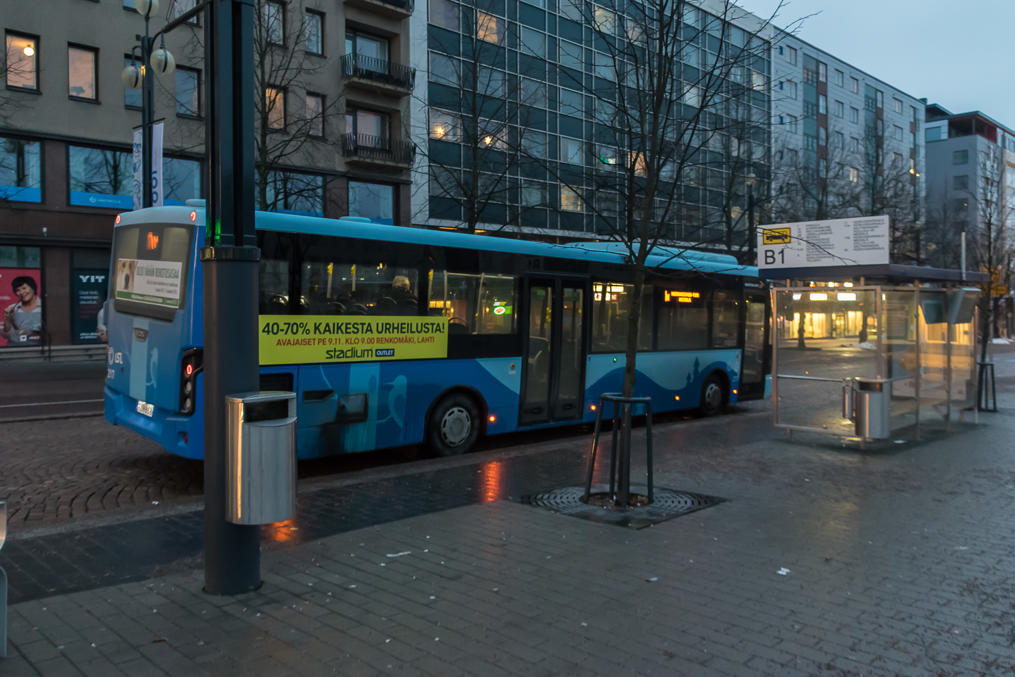 40. Or you can take a bus, of course. Lahti has about 20 local bus routes, plus suburban ones. As is common in most Finnish cities, timetables are rather sparse, and you generally need either to time your trip well or, well, to drive yourself. Basic adult single ticket for areas within Lahti proper costs €3.40, more if going to suburban zones.
Lahti uses Waltti travel cards, same as about ten more major Finnish cities, mostly in Eastern Finland. It seems that that the endgoal for Waltti is to be used throughout entire Finland outside of the capital region. Tickets are significantly cheaper when paid with a Waltti card, and the month ticket for inner zones will cost €58.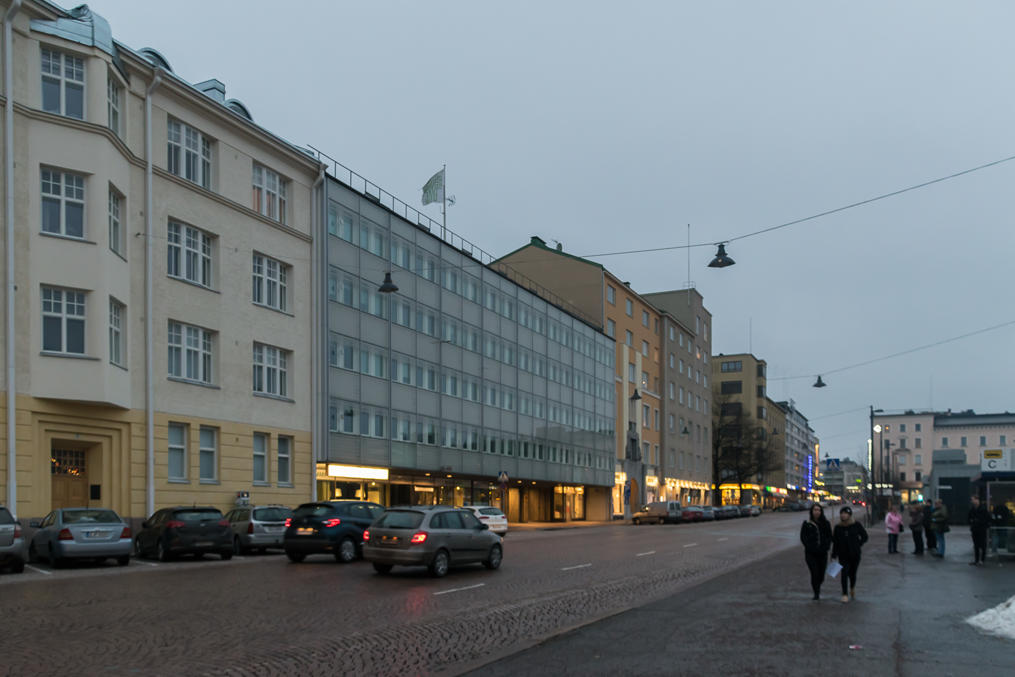 41. Some buildings in central Lahti, though still rather plain-looking, have an actual semblance of architecture; unlike, say, Kouvola, which is often claimed to be the worst-looking Finnish city. Lahti is older than Kouvola though; it is actually considered the last of the so-called "old cities", granted city rights in 1905. Back then "city rights" was actually a fitting expression, as cities by law had more rights (and obligations!) than rural municipalities. (There was also an "intermediate" form of municipality, kauppala, same as Swedish köping, meaning "market town".) Since 1960 requirements for being a city were greatly eased, and a lot of places (including Kouvola — a kauppala since 1923) became cities overnight. Since 1977 all legal differences between cities and rural municipalies were abolished, and currently "city" is more or less an arbitrary moniker any municipality can adopt at will, with about 1/3 of all municipalities having it; the remaining kauppalas were also promoted to cities.
42. The streets are already getting their Christmas decorations.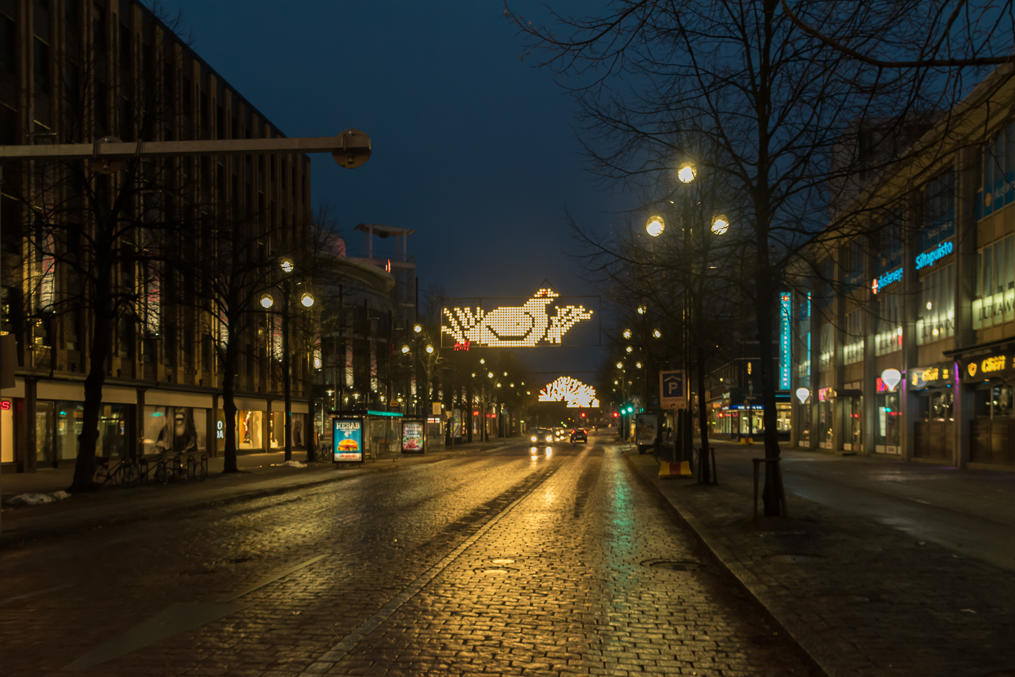 43.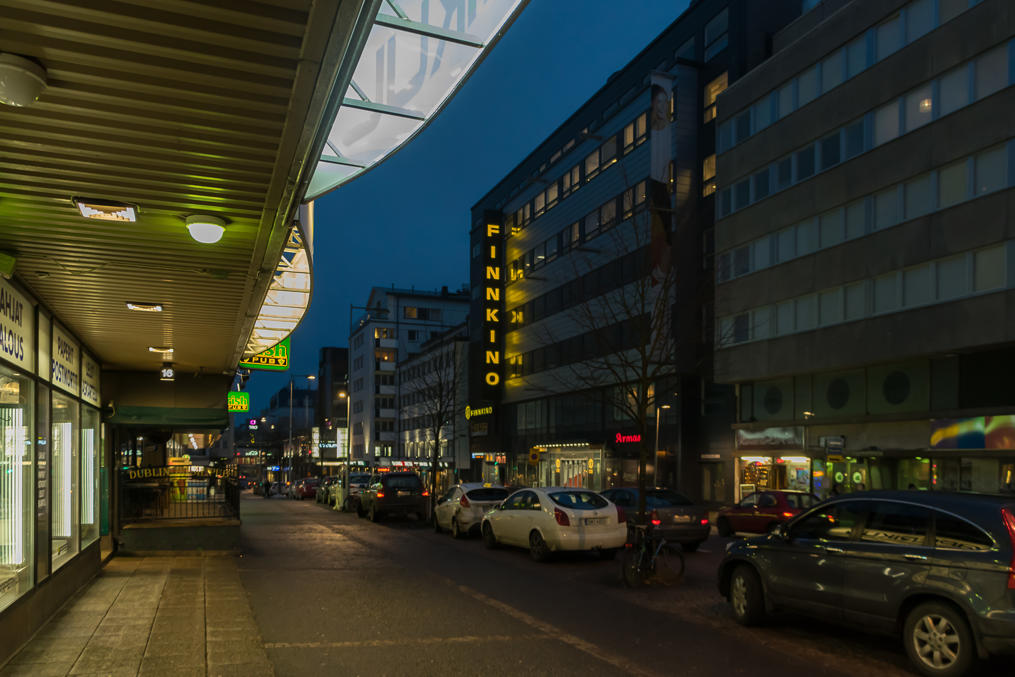 44.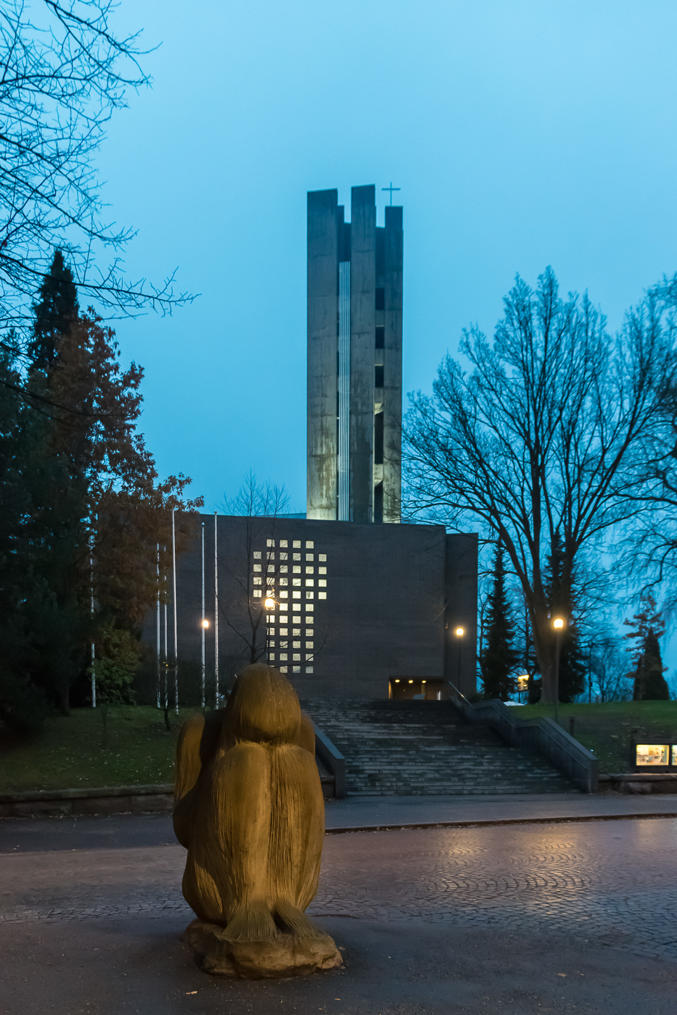 45. Lahti Church (Church of the Cross, Ristinkirkko). Built in 1978, it was the last work of Alvar Aalto, the greatest (supposedly) Finnish architect. The statue in front belongs to Olavi Lanu, like the ones on Kariniemi Hill.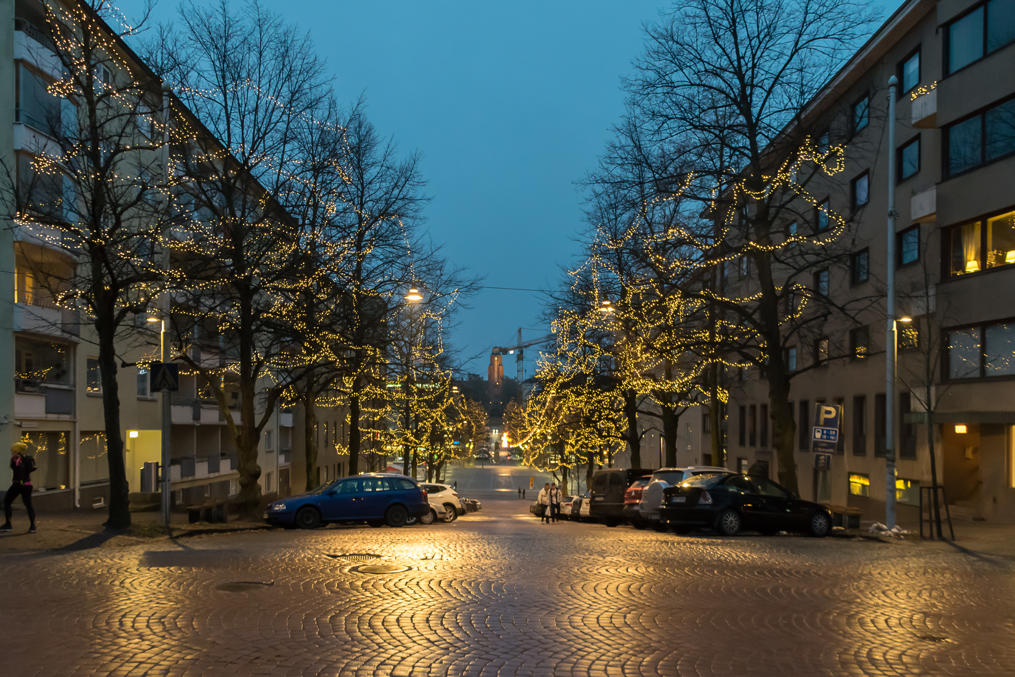 46. Of course it's not like Lahti didn't have a church until 1978. The old church was actually a really beautiful wooden one, and it's a shame it got knocked down. Apparently it was deemed too small. The new church isn't bad-looking too (I kind of like Finnish functionalism) but I wish they could keep both. Perhaps it wasn't done because the new church had to occupy the same spot as the previous one — on top of a small hill, at the end of a street named Mariankatu, which descends to the central square, and then rises again to the City Hall building (a tower in the distance).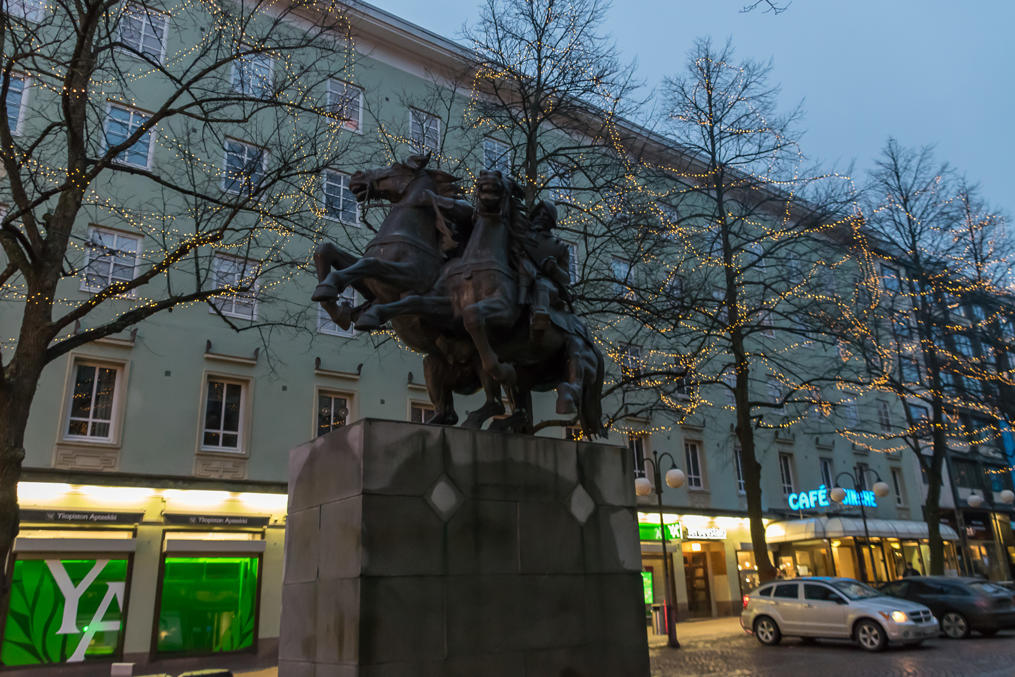 47. Hakkapeliitta monument. The hakkapelitta were Finnish elite cavalry units in service of King Gustavus Adolphus of Sweden in the 17th century. The names comes from their battlecry "Hakkaa päälle!" (something like "Strike on!"). For some reason I always picture them as riding elks in battle, although of course they weren't that awesome. The word is also widely known (at least in Russia) as a brand of winter tyres by Nokian. I myself bought Hakkapeliitta 7 winter tyres for my current car in 2015, for no particular reason other than that's a really cool name.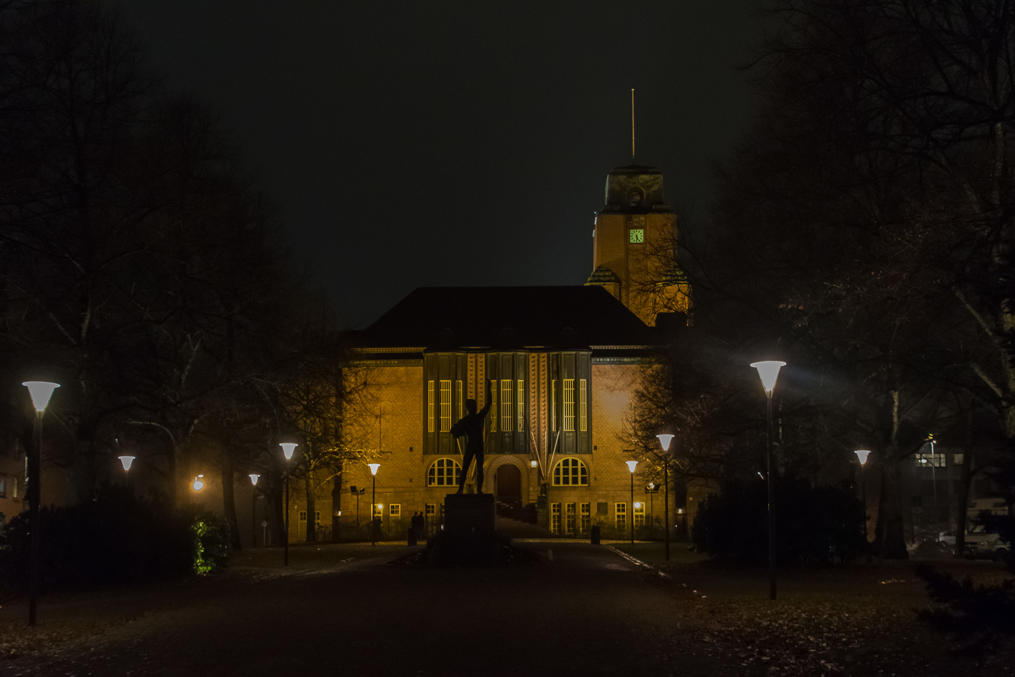 48. The City Hall itself. We dropped into some mall briefly so by the time we were walking to the train station it was completely dark outside. Sorry for the picture quality, I didn't notice off-white lamps and I'm too lazy to redo and reupload this picture now. The City Hall was built in 1912 by Eliel Saarinen, an architect most famous for the Helsinki Railway Station building — the one with stone dudes, yeah.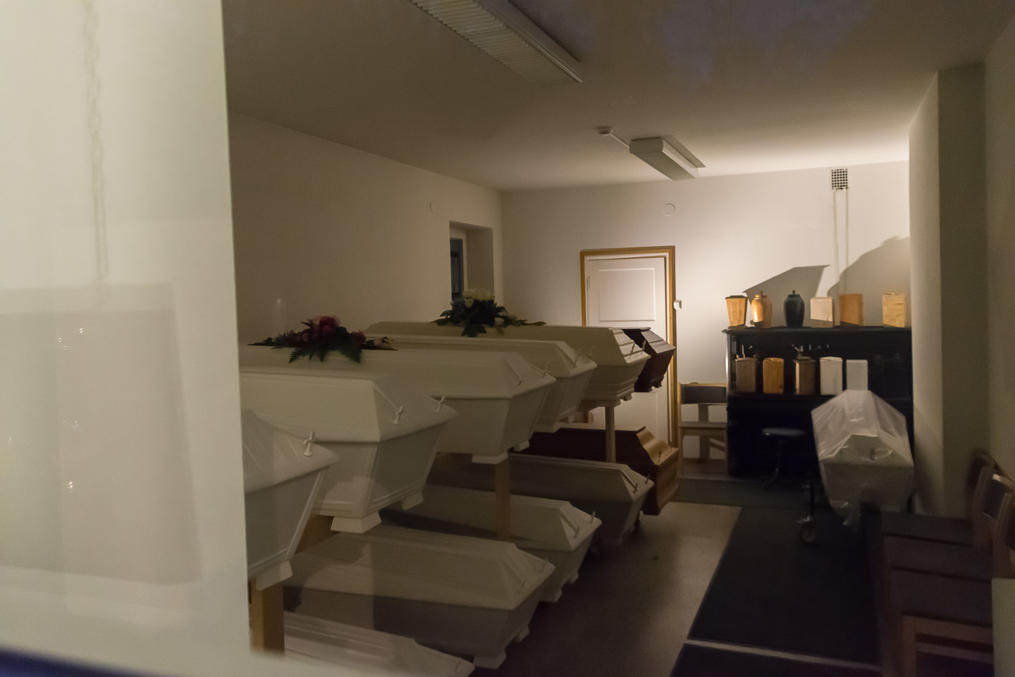 49. Of all the random shops in central Lahti the one we liked the most was a funeral home, with rows of nice-looking coffins visible from the outside.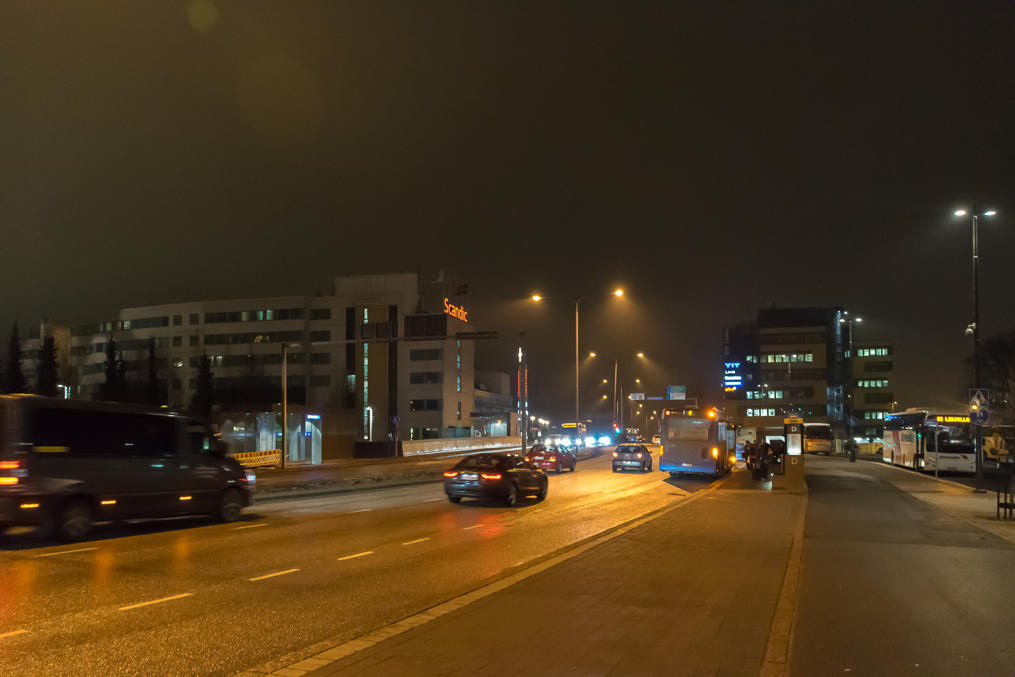 50. We almost reached the railway station. Crossing the Mannerheim Street, the same transit road (Road 12) that we saw previously.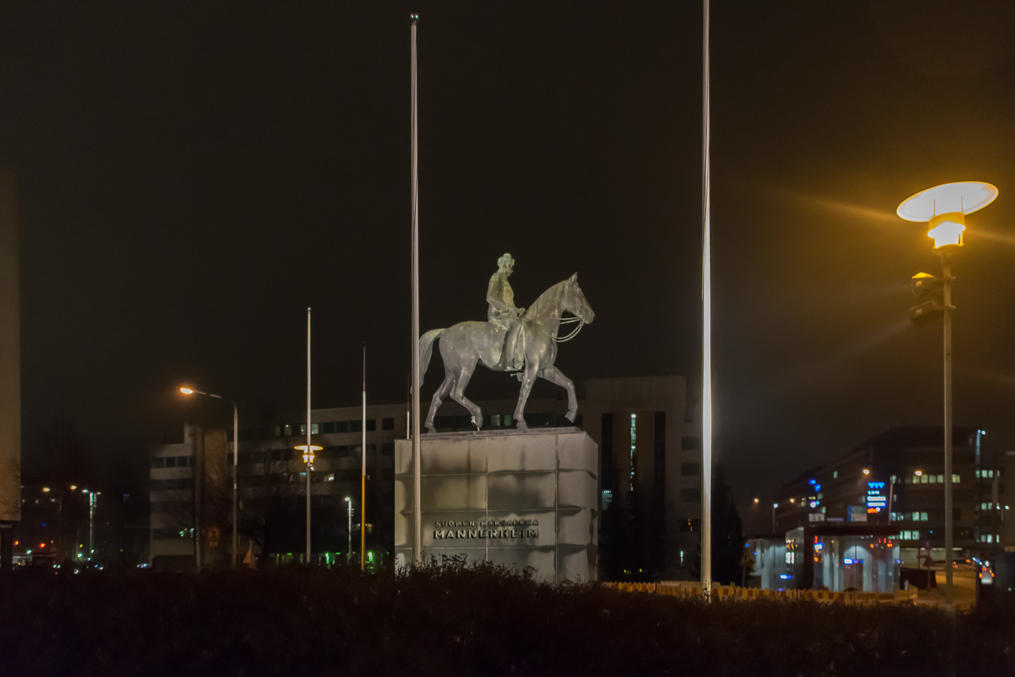 51. Appropriately, it has a statue of Mannerheim.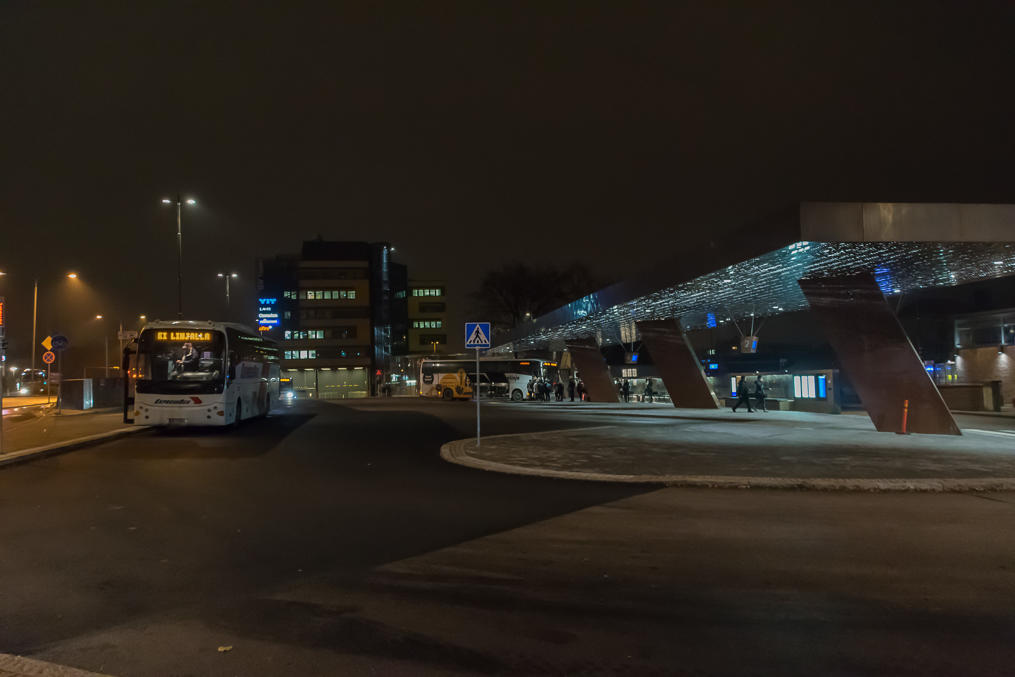 52. The new bus station.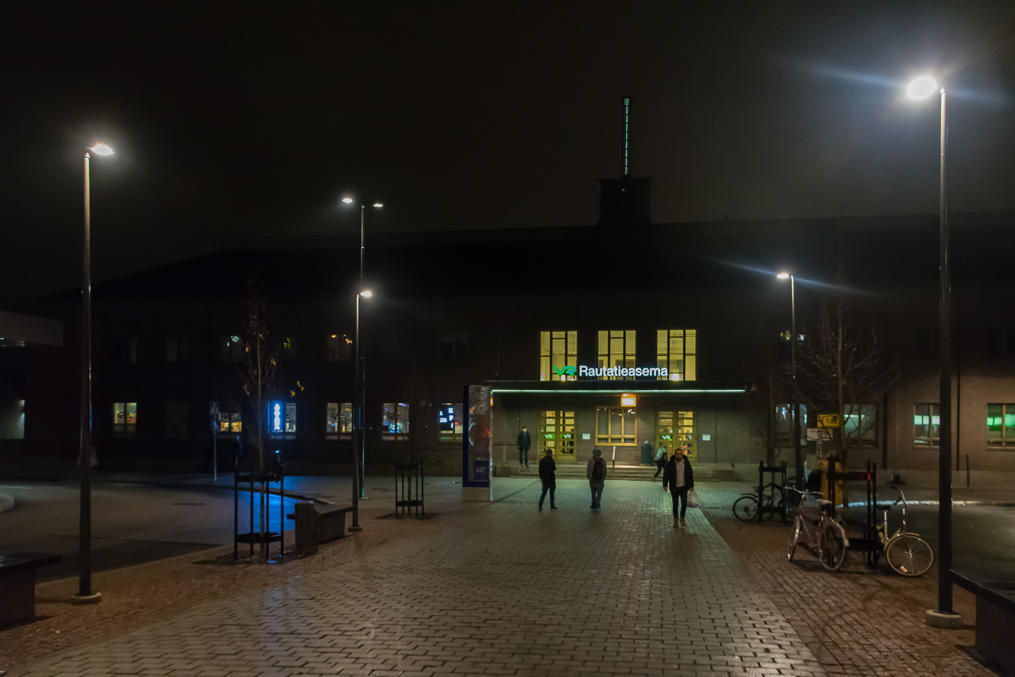 53. And finally the railway station! We arrived two or three hours too early, and discovered that it didn't have a waiting room as such, just a few seats. So I ordered a beer at one of the establishments inside, and we waited for our Allegro train back with much more comfort. The return trip was mostly uneventful.
---