---
Isokuru ravine in Pyhä-Luosto National Park, literally "Big Ravine", is one of the best fell ravines of Lapland, rather easily accessible too.
Pyhä-Luosto is the southernmost major fell chain in Finland (fell as in tunturi, relatively shallow and gently sloping mountain rising above the tree level, characteristic for Lapland), only an 1.5 hour drive from the city of Rovaniemi.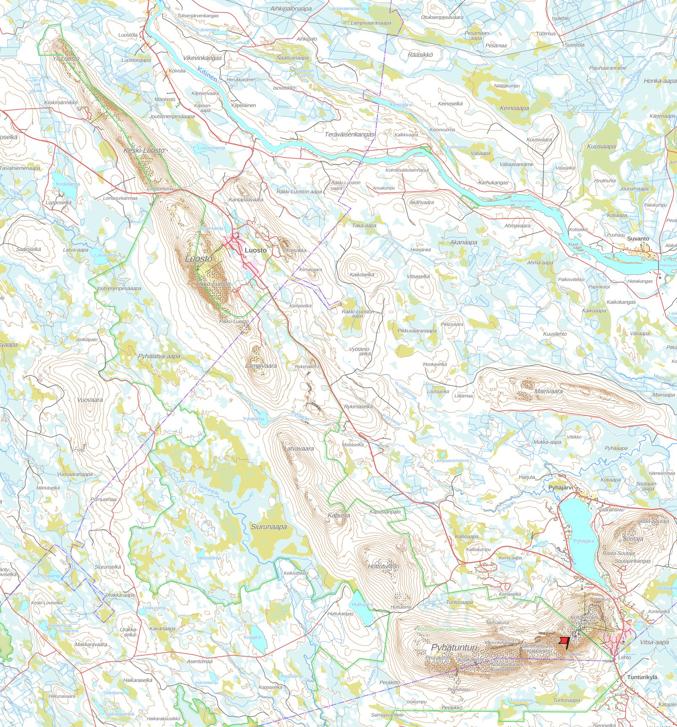 The word kuru most often refers to relatively steep ravines between individual fells, in this case Kultakero (Finn. Golden Top) and Ukonhattu (Finn. Old Man's Hat). Their walls often have crumbled into boulder fields, like here. Isokuru walls are up to 220 m high.
Such ravines often have brooks and pools in the middle of them. In Isokuru there's even a waterfall, Pyhäkasteenputous (Finn. Holy Baptism Fall), very small in water volume but beautiful, falling from 17 m height.
Waterfall's name refers to an actual mass baptism of Sami people, the native people of Lapland (Sápmi in their language), which supposedly took place here in 1648. Before that the fells in this area used to be sacred places for the Sami.
Since then they've been pushed farther north from these lands by Finnish settlement. A national park here was founded in 1938, one of the oldest still existing ones in Finland (along with Pallas-Yllästunturi), and the ravine is now easily accessible with a short hike.
---