---
Today (well yesterday) a museum train visited our city of Vaasa. It came here because of the upcoming Christmas, although I actually didn't see anything Christmas-related on the train. We don't get such fancy trains here often, and I learned about this one by accident from an announcement on an ad display in a city bus.
The train belongs to the Haapamäki Museum Engines Association, Haapamäen Museoveturiyhdistys ry. This is quite a serious organization; it owns about 110 rolling stock pieces, of which about 50 are in a railroad-worthy condition. It is based in Haapamäki, a formerly important junction station in the middle of nowhere in Central Finland which is nowadays not as busy because modern railroads mostly bypass it. The train in question seems to be dated to around 1950s, both the steam engine and the passenger cars. I'm not really a rail expert but to me it seemed quite genuine.
The train made two trips from Vaasa to each of the nearby stations, Vaskiluoto and Laihia. The next day it will do the same at the nearest city of Seinäjoki, with Lapua and Kauhava stations.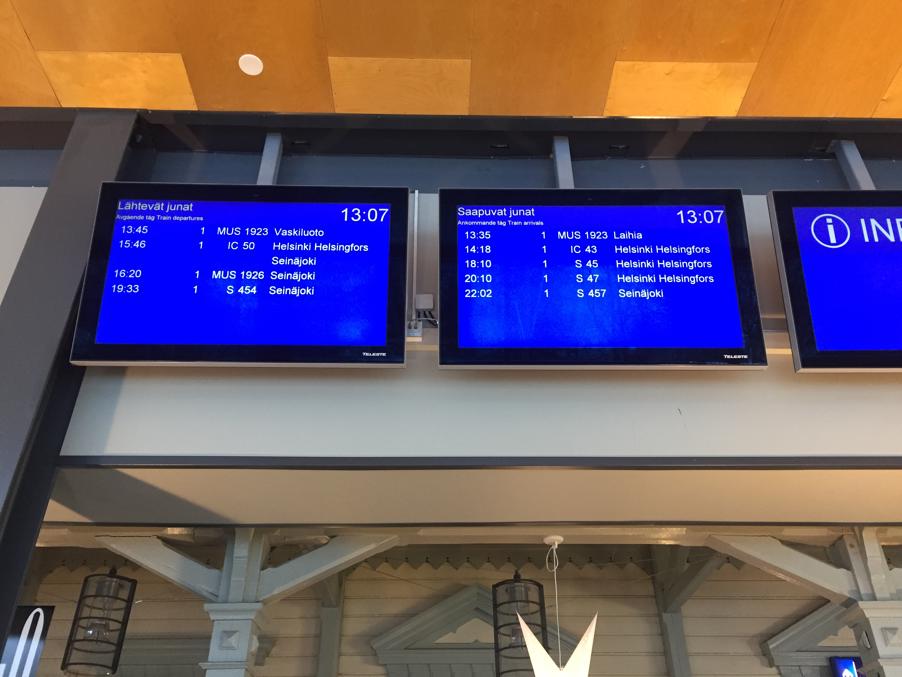 1. Waiting for the train at the Vaasa central station. I quite like how the museum trains are properly a part of the schedule.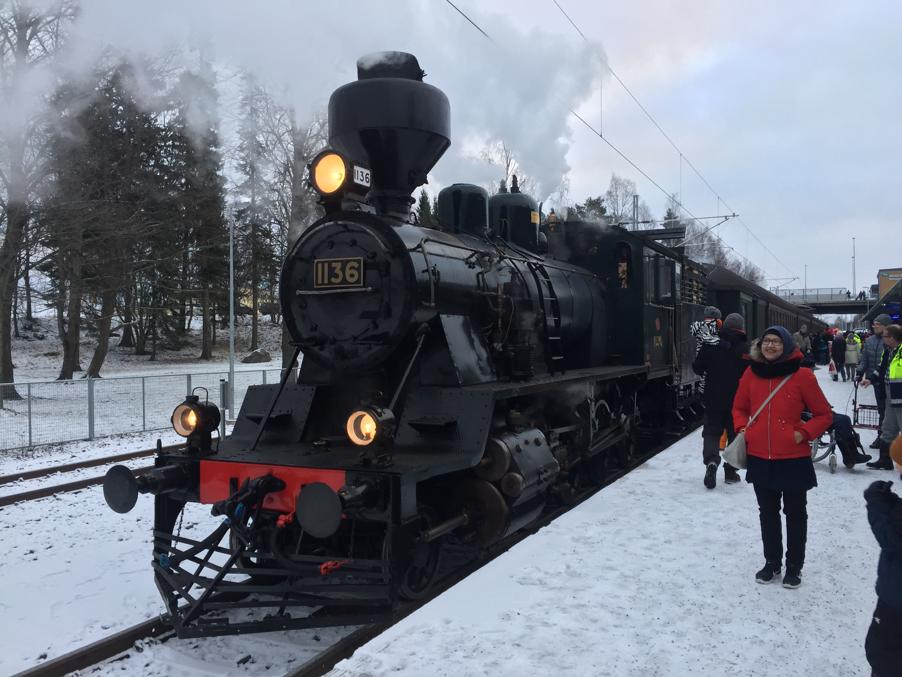 2. And here it arrives from Laihia. This is a Tk3 model, a passenger steam engine manufactured in 1947 at the Tampella factory in Tampere (in Finland of course). It is nicknamed Pikku-Jumbo (Little Jumbo), as opposed to Tv1 the plain Jumbo, a cargo train steam engine.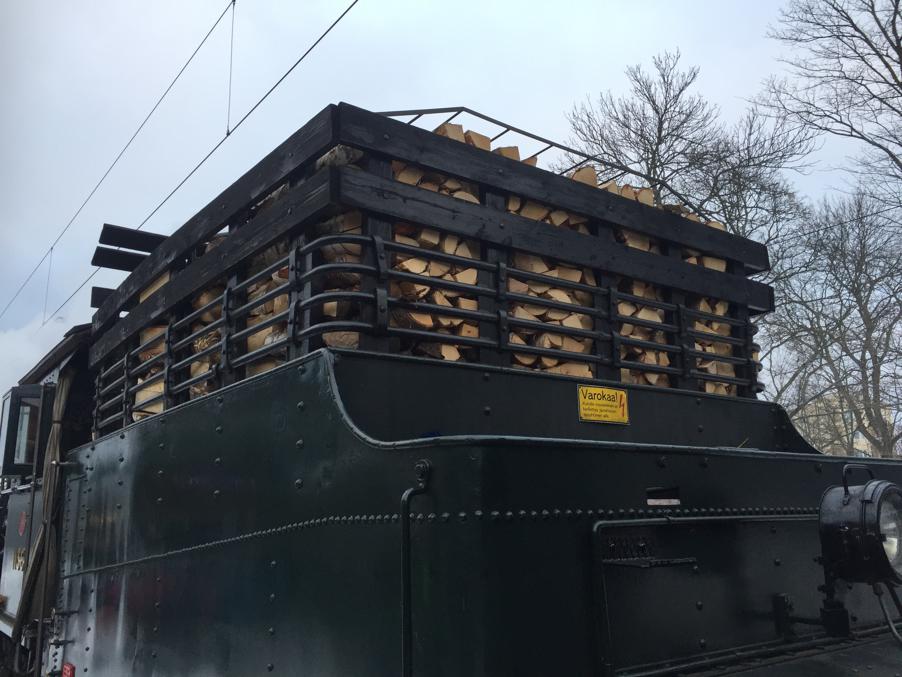 3. The steam engine runs on birch firewood (giving off the nice smell of a wood-fired sauna). As far as I've been able to look up, nearly all steam engines in Finland were able to run both on coal and on firewood. Coal is of course much preferable due to its much higher energy density, but Finland has no coal of its own and plenty of firewood of its own; thus although coal was used in practice whenever possible, it made sense to have the opportunity to use firewood if necessary. Steam engines are not particularly demanding in regard to the kind of fuel they use, but some relatively minor changes can still be necessary. For example, wood gives off a lot more sparks and embers when burned, and chimney design should accomodate that (by blocking most of these sparks).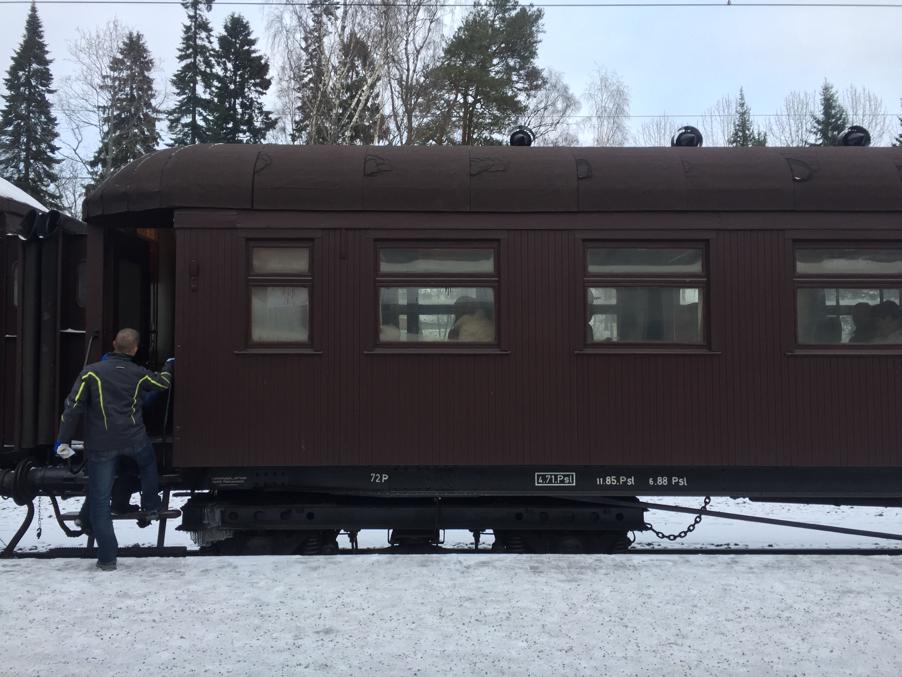 4. The passenger cars are of the Ei type. They're built at the Pasila rail workshops in Helsinki; I couldn't find the exact year, but this design was in wide use in 1930-1950s, and was still used at least as reserve rolling stock until late 1980s. The cars are made of wood (on top of a steel frame of course).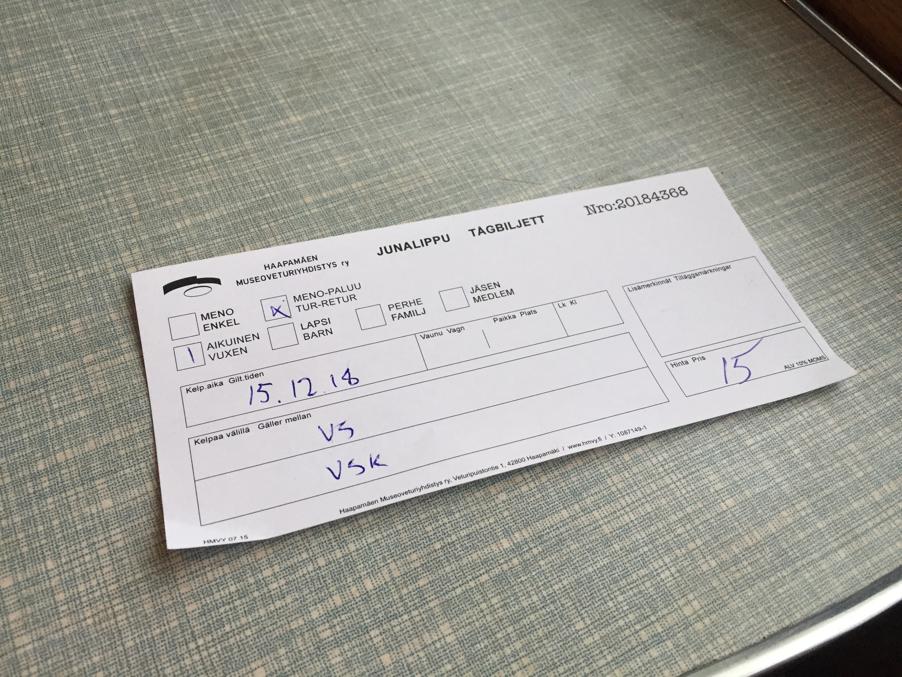 5. The return trip to Vaskiluoto cost me 15€. Tickets were sold at the doors of the train (cash only).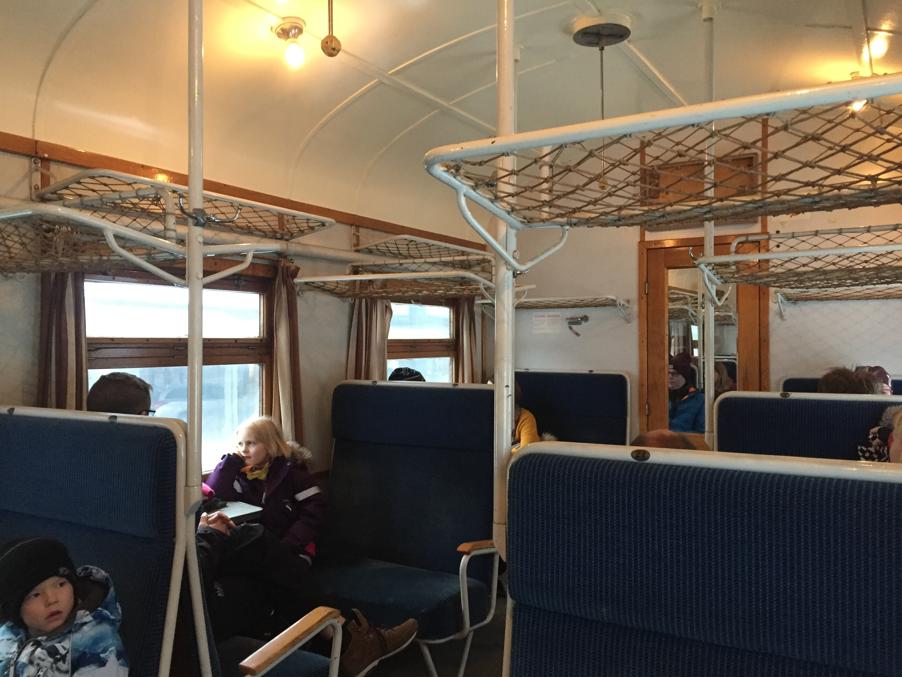 6. Train interior. This is the 2nd class sitting car. It's really cozy-looking! I wouldn't mind travelling in such cars even now, particularly if they retrofit sockets on them.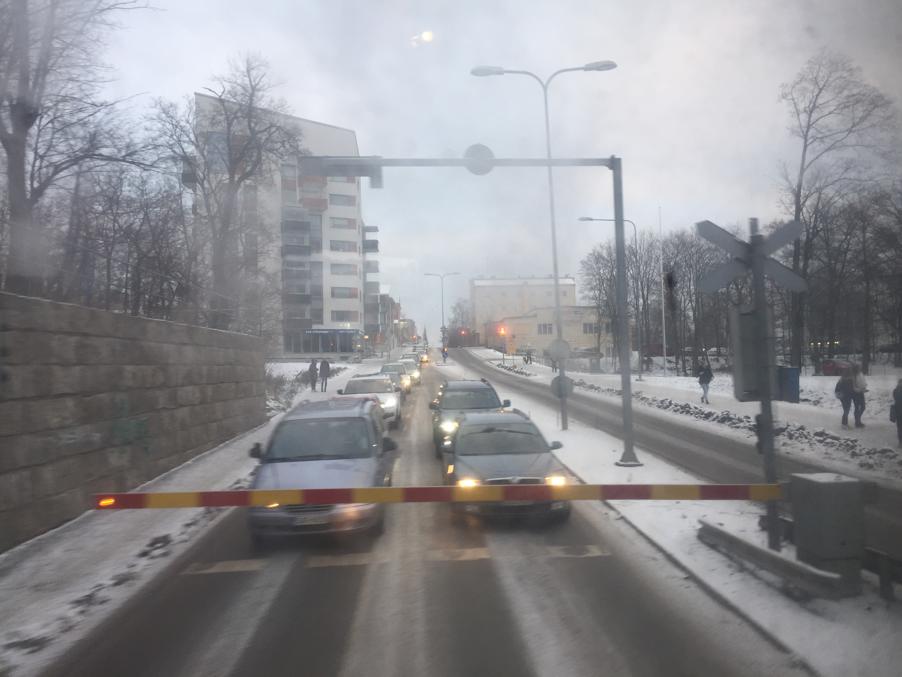 7. Vaasa-Vaskiluoto is the final stretch of the Vaasa railroad, going to the seaport on the island of Vaskiluoto. It is rarely used these days, having no passenger trains and only a few freight trains. Having lived in Vaasa for a year and crossing this railroad every day when I go to work, I only ever saw two timber trains on it. It is unusual seeing the booms at its crossings closed, and it's certainly very unusual to actually travel on that railroad.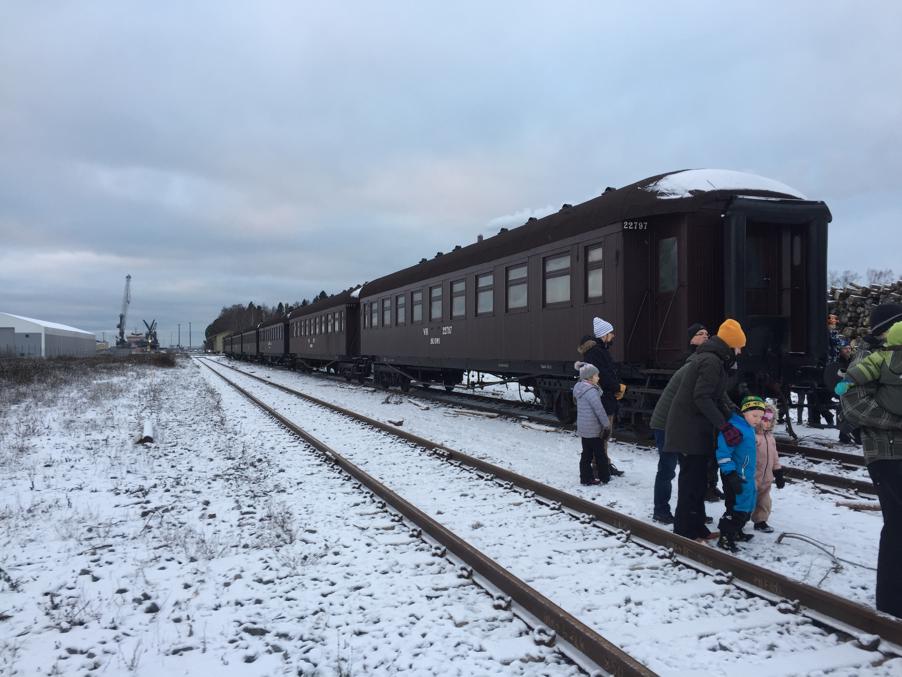 8. The railroad to Vaskiluoto is not a long one. At the leisurely speed of 25 km/h or so, it only took the train 10 minutes to reach it. Vaskiluoto Station is located in an industrial area, and there's almost nothing to see here. It is a purely freight station and doesn't have any passenger platforms. The seaport is a few hundred meters behind it; you can see a seaport crane in the picture.
9. The steam engine being moved to the opposite end of the train.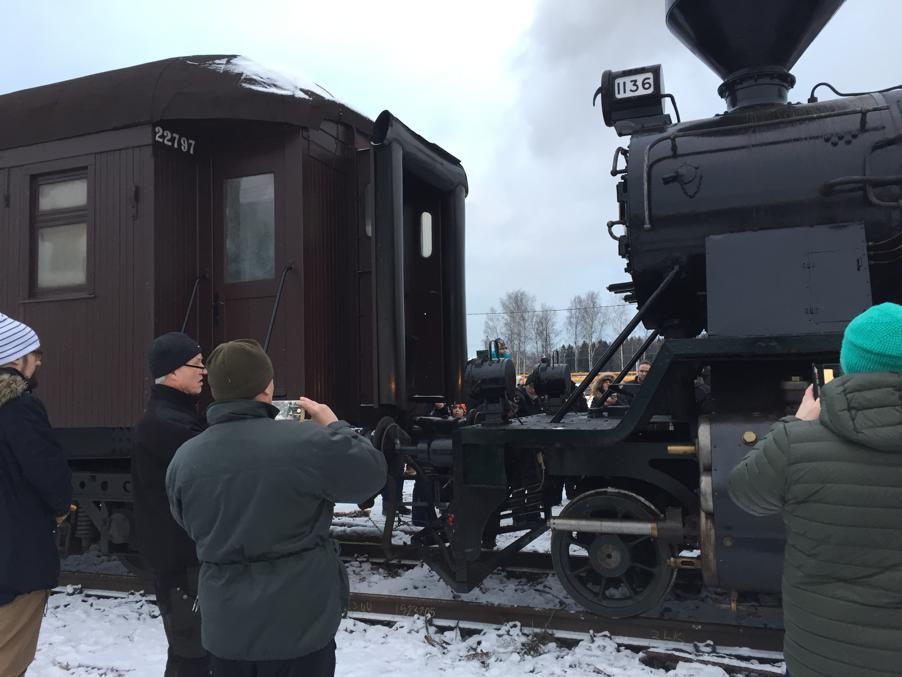 10. And being coupled to the train again.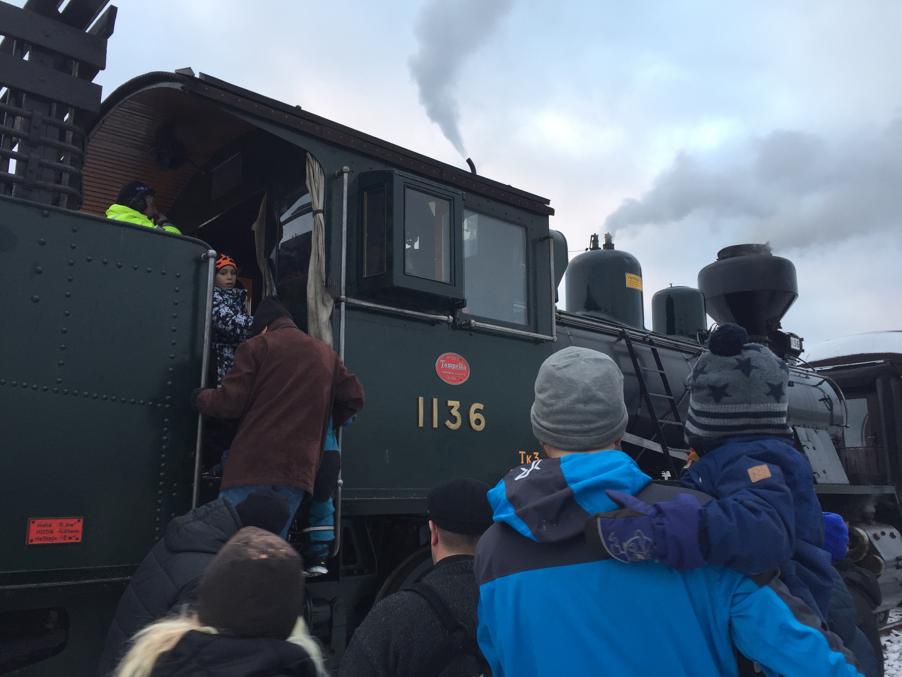 11. The train spent 20 minutes or so at the Vaskiluoto Station, and throughout most of that time kids were allowed to see the inside of the cab. I think they even let someone drive half of a meter or so.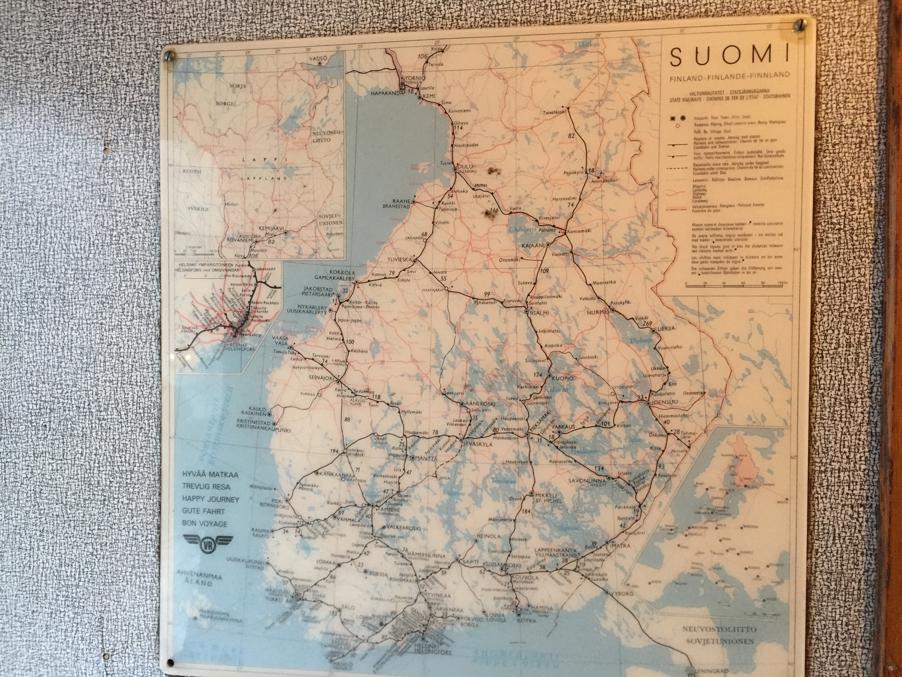 12. Going back, some more interior pictures. A railroad map from the 1970s. Some of these railroads do not exist anymore; a few new ones have been built since as well.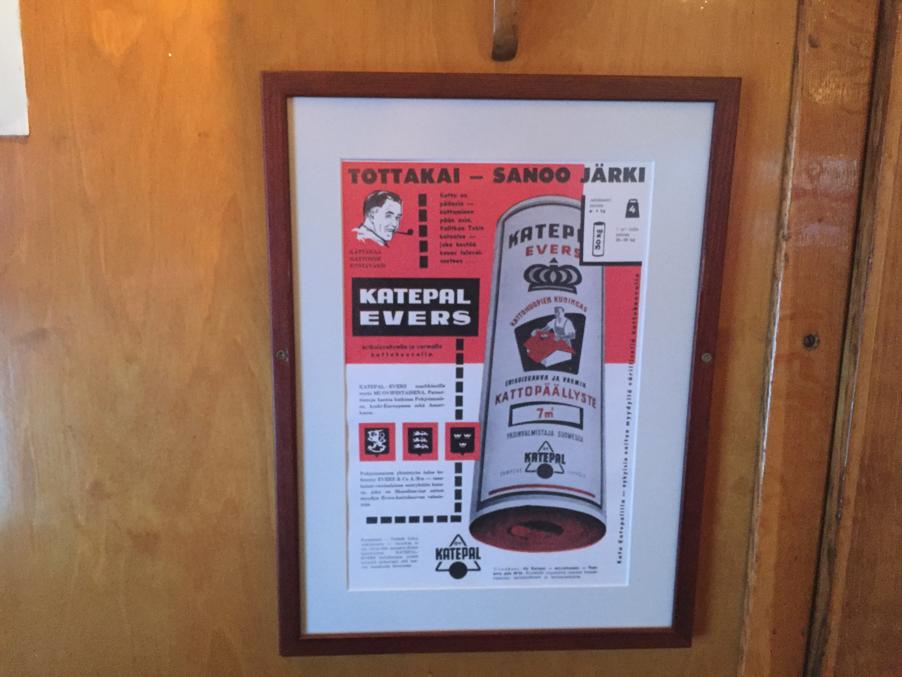 13. Advertisements from some past era.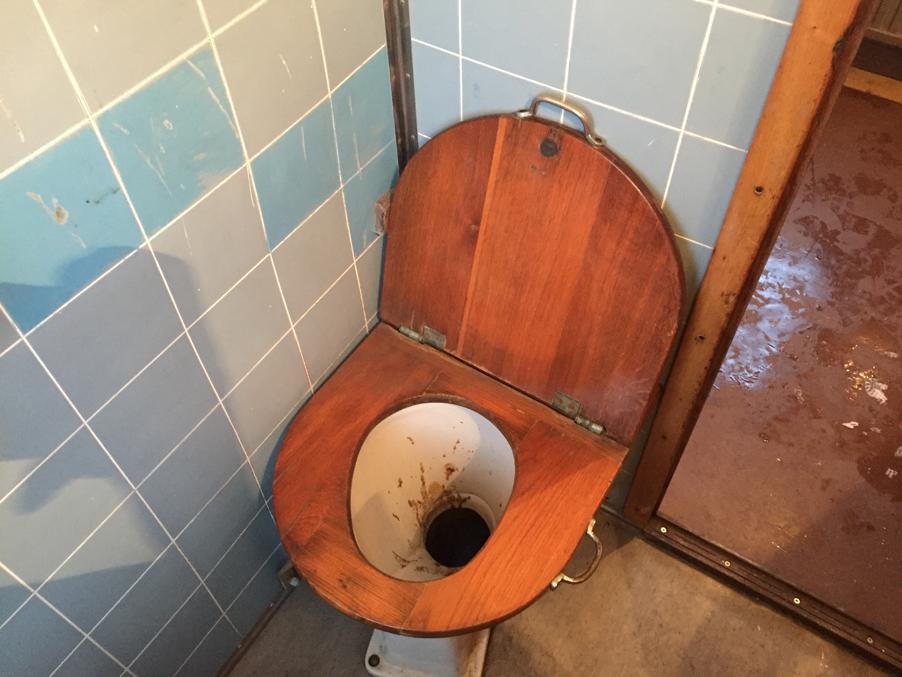 14. The toilet, and yes sorry it's not perfectly clean. It's the same "gravity toilet" that is well known to Russian Railroads passengers, with stuff just falling through a pipe onto the tracks below. It's been phased out in Russia but is still in use I think; while in Finland I don't think any trains use that anymore.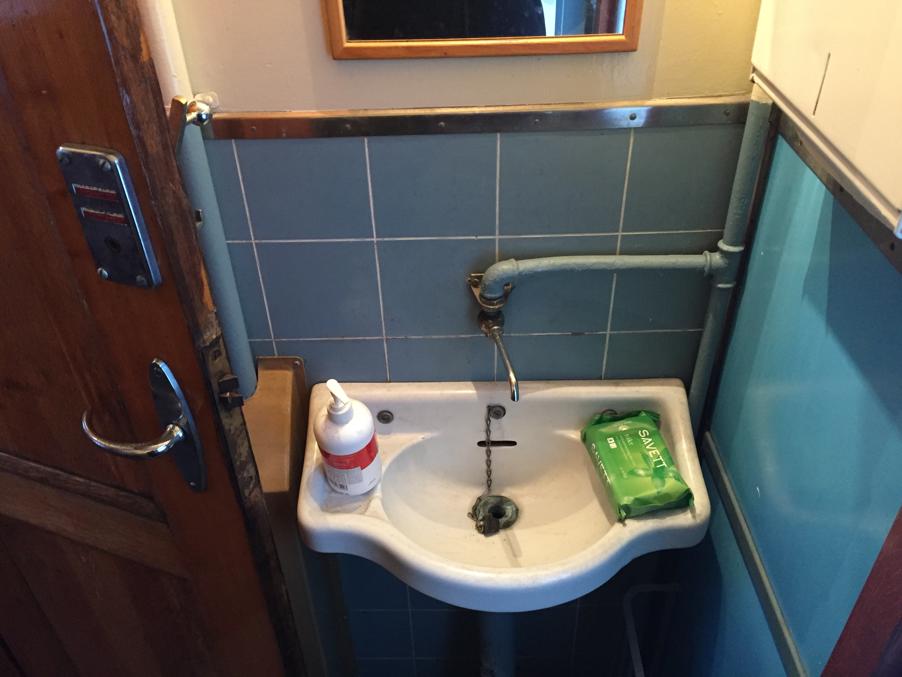 15. The washbasin.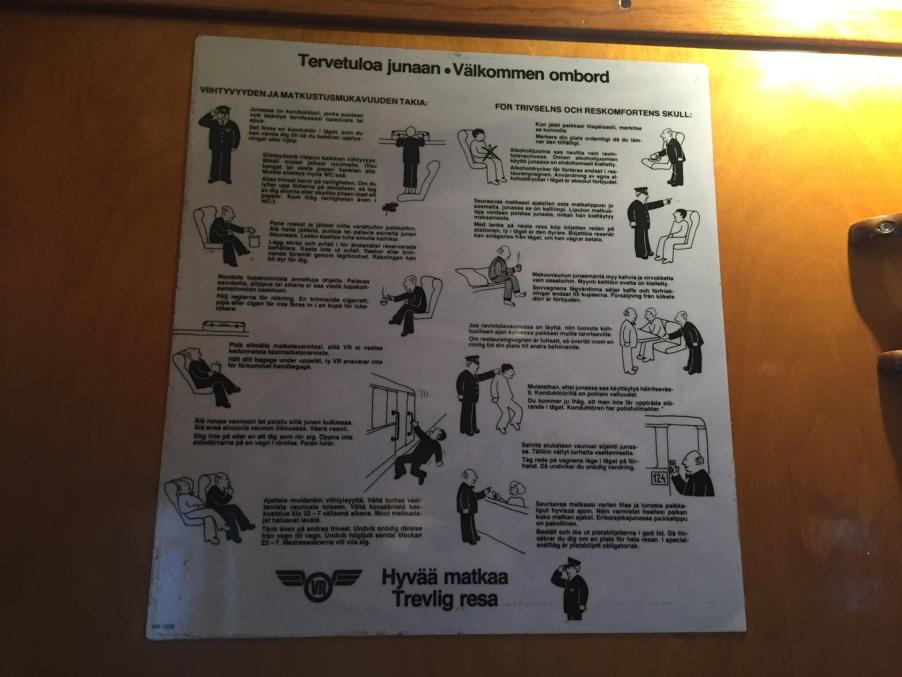 16. Some regulations. VR (Finnish State Railways, Valtionrautatiet) logo looked like a winged wheel in the past, not entirely dissimilar to the old Soviet/Russian Railways logo.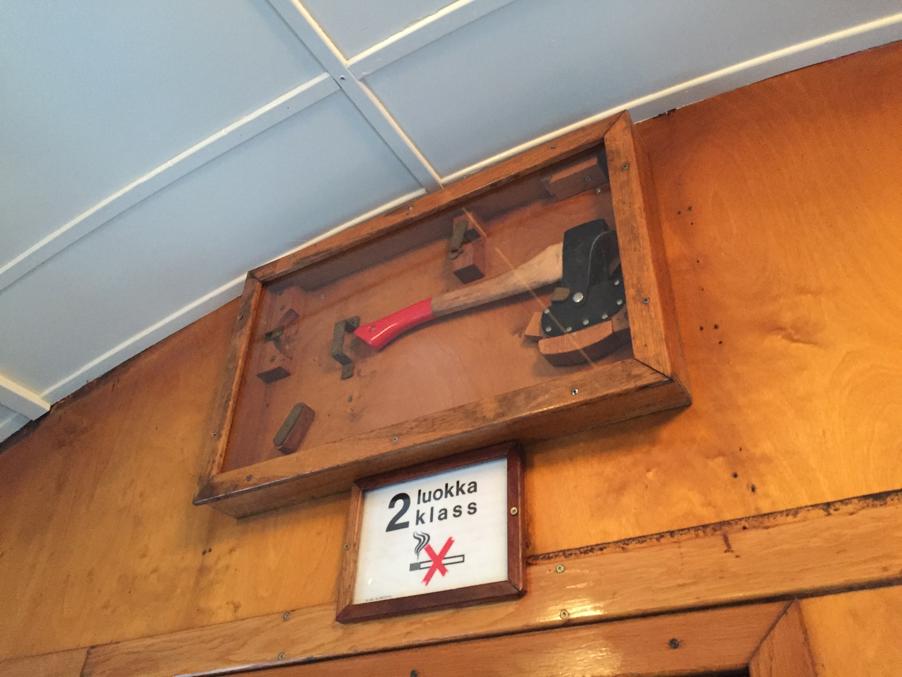 17. That axe is pretty impressive.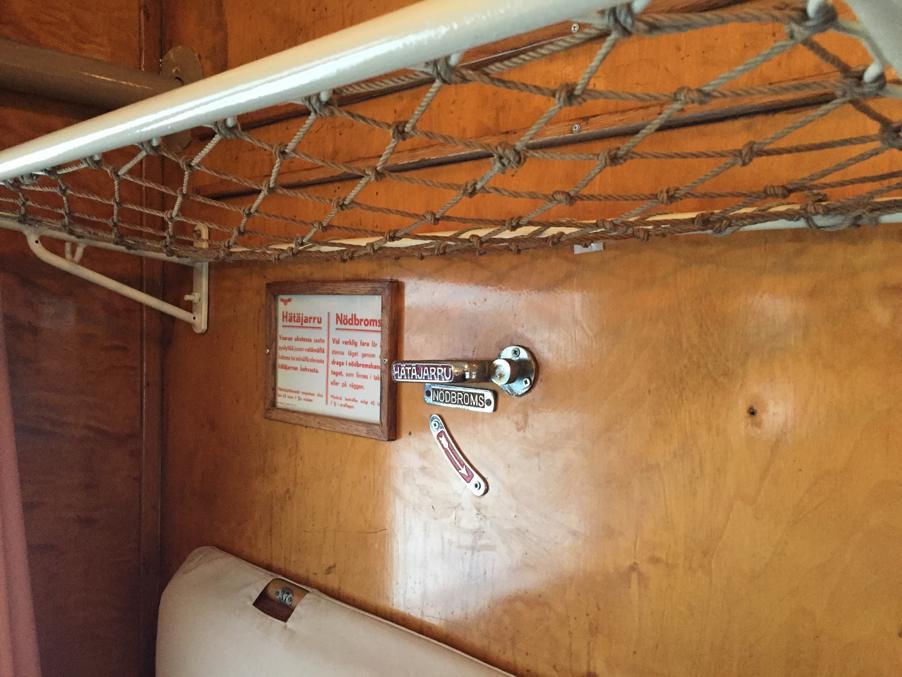 18. Emergency brake.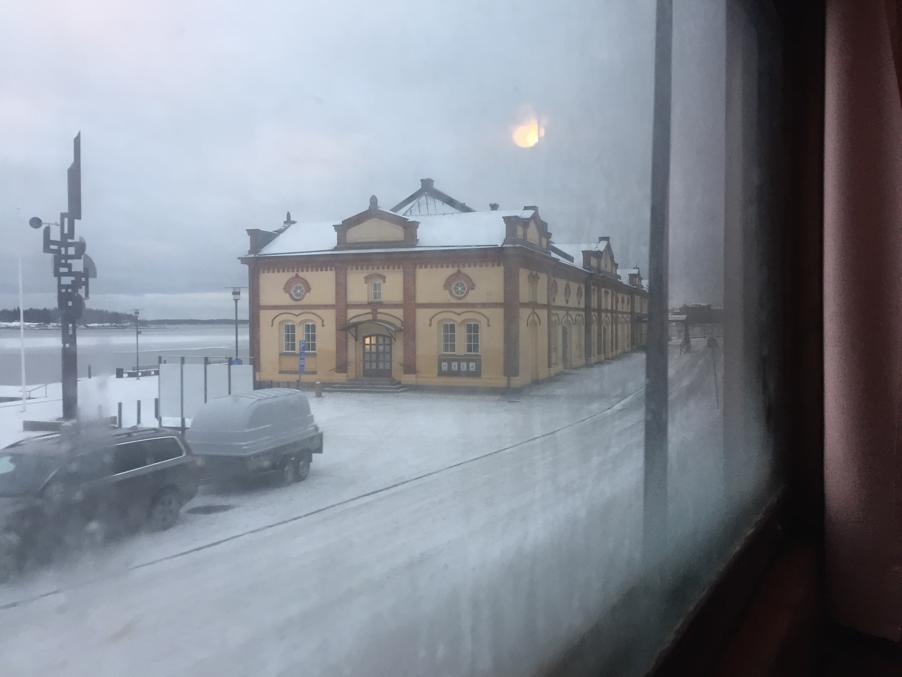 19. Going back to Vaasa. The railroad goes along the city's sea coast in the center.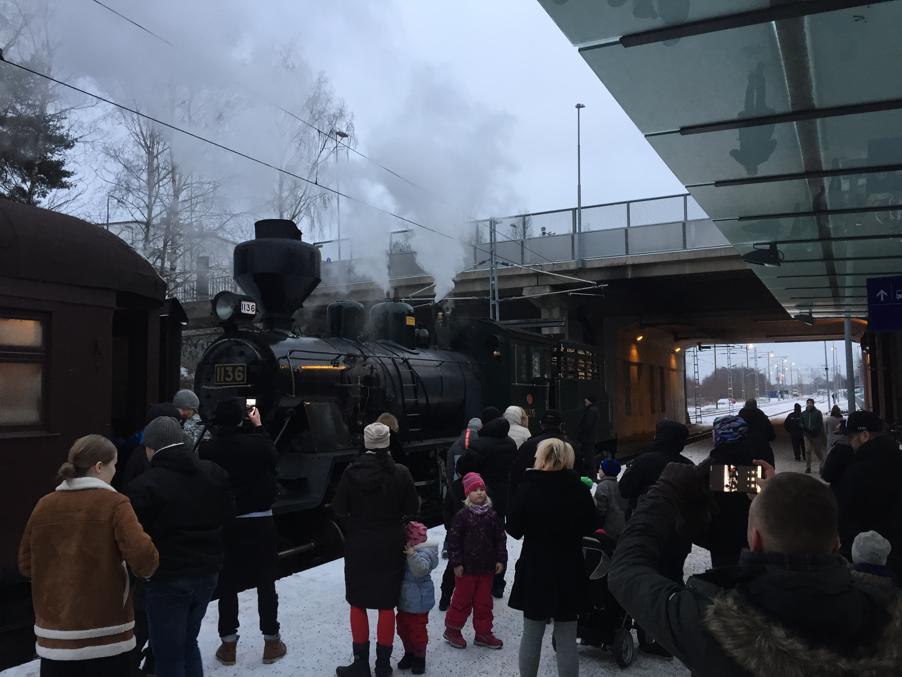 20. And back in Vaasa. A bit weird to see a steam engine turned around like that. In reality I believe it was common to have the (highly asymmetric by their nature) steam engines turn around on turntables or wyes. These went out of use along with steam engines and have been mostly dismantled everywhere. I guess the trip from Vaskiluoto to Vaasa is short enough that it's not really necessary to turn anything around. Note that the train went from Vaasa to Seinäjoki afterwards with assistance from a diesel engine.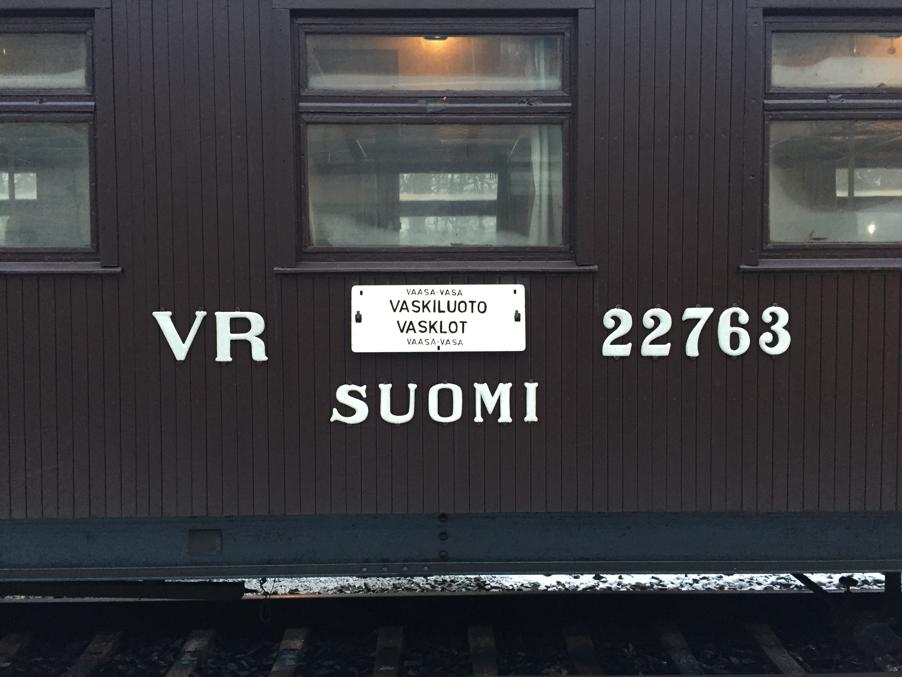 21. And that is all I guess :)
Bonus: the video of the train arrival to Vaasa:
Published on: