---
Just some pictures from Finnish Karelia (okay and a little bit of Savo too). I went there last weekend, this time not to explore anything new but mostly just for good company and some drinking in a cottage by a lake; thus I pretty much just revisited some old places. The weather however was exceptionally good (even more so considering the wet cold summer we had), and I managed to take some really nice pics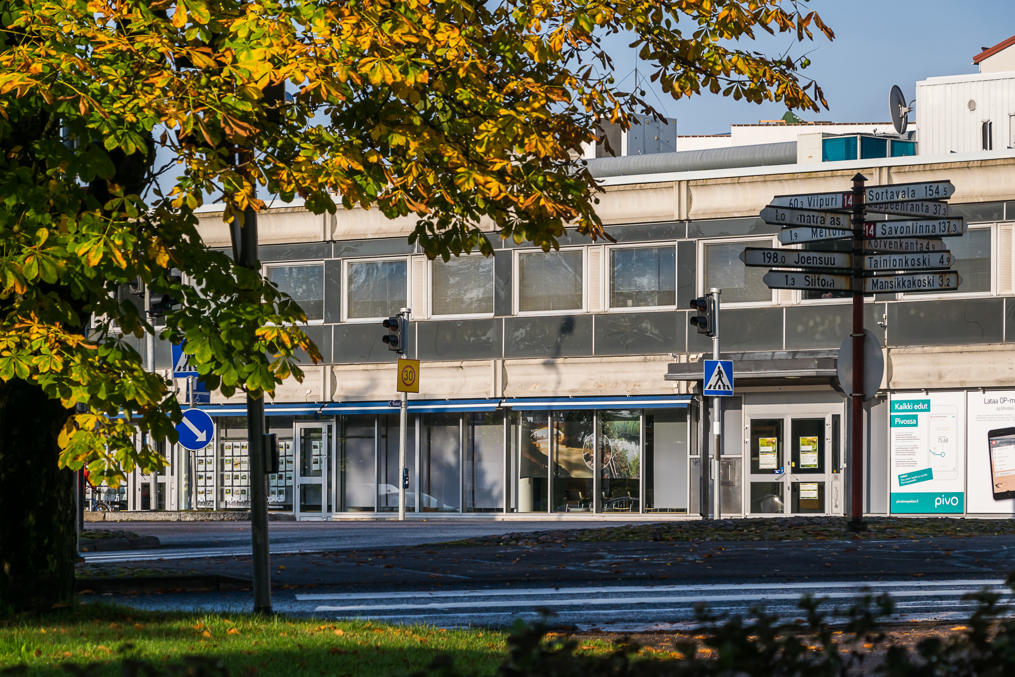 1. Imatra, a Finnish city right on the Russian border. For some odd reason despite its close location I never really visited Imatra, and only ever really saw the part with the dam.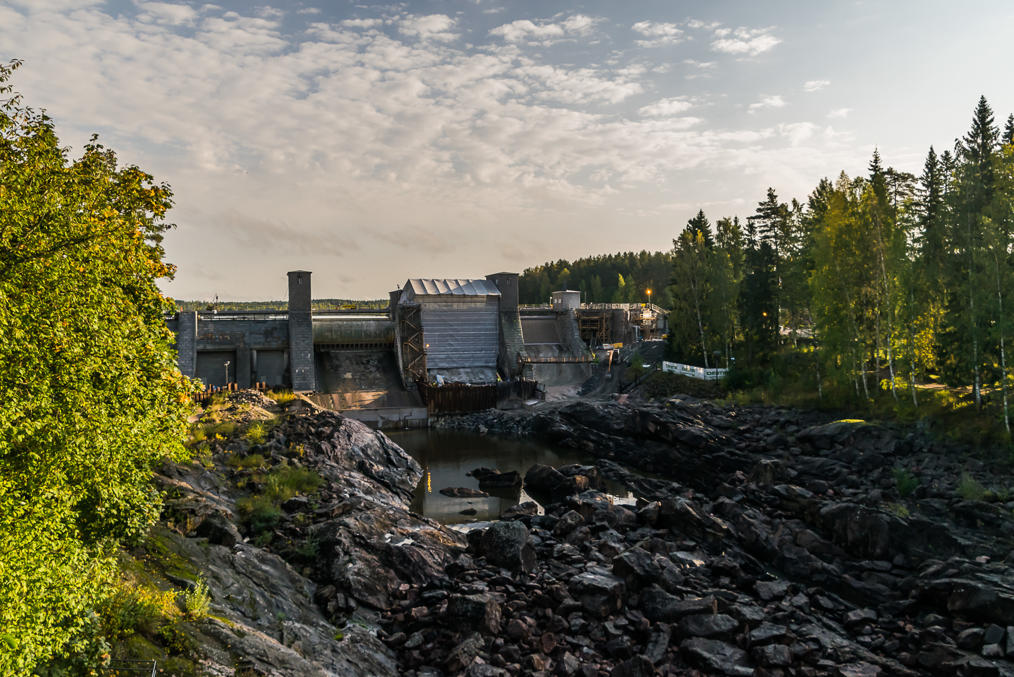 2. Namely, the dam at Imatrankoski Rapids. This used to be the prettiest waterfall of Finland, up until a hydro power plant was built in the 1920s. Now there's just a mostly-dry river bed, which is sort of also nice to look at but of course cannot really compare. They used to open this dam briefly on summer weekend evenings to show what it had been like, but right now the dam is being repaired and no "rapid shows" will take place until 2019.
Interesting fact: Imatra has been known for so long that the word Imatra actually predates the Finnish language and comes from a prehistoric people who lived there before the Finns. The original meaning of the word is unknown. Very little is known about these people or about language they used.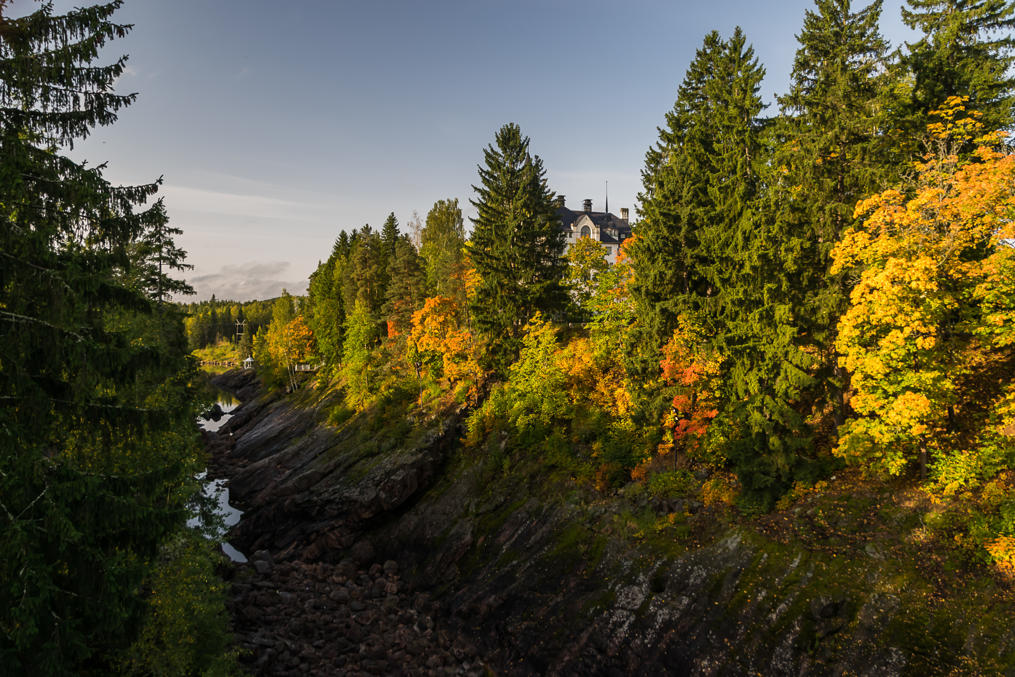 3. Autumn colors by the riverbed look very nice though. You can see the old hotel, Imatran Valtionhotelli, peeking out a bit.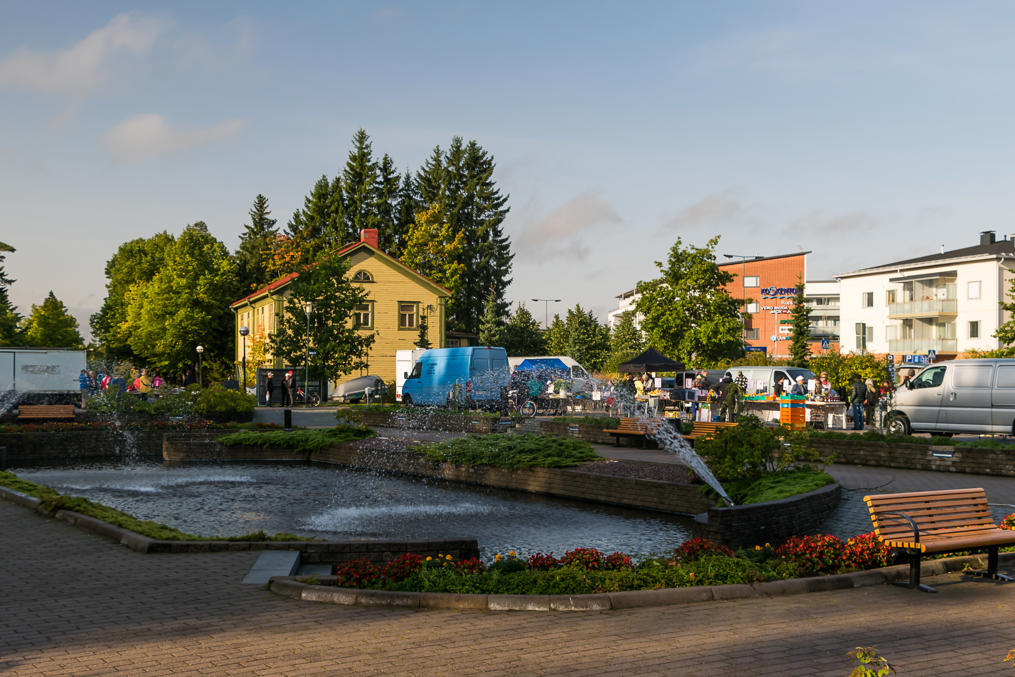 4. A small park by the rapids with a market.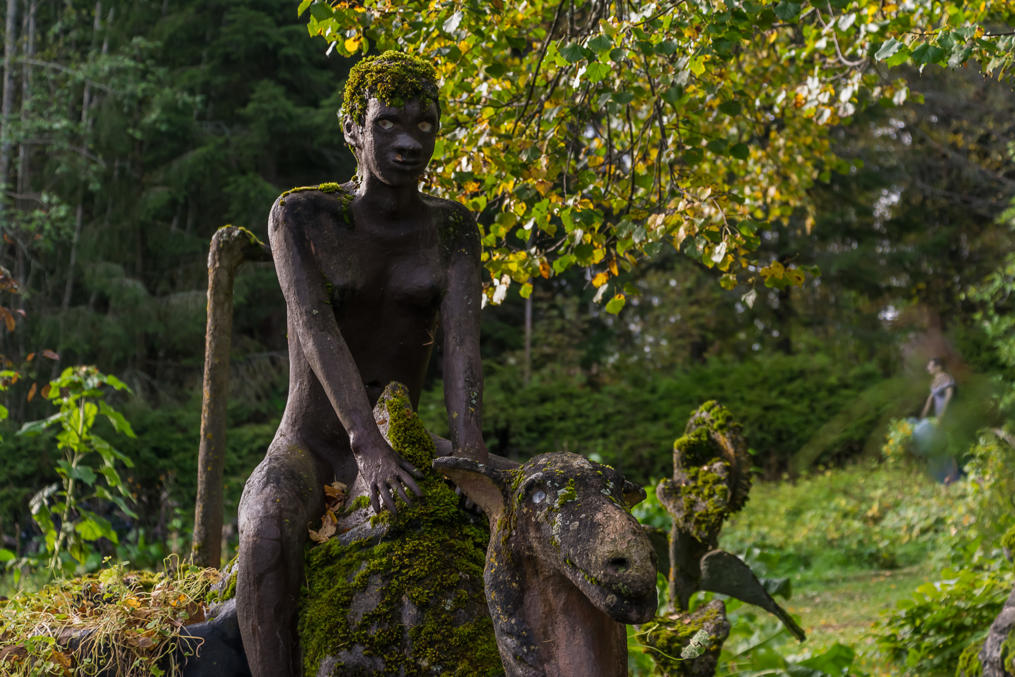 5. Parikkala Sculpture Park (Patsaspuisto). One of the most famous examples of what they call "ITE-taide" (Finn. something like "DIY art") in Finland, when people build various works of art from some scraps in their backyard. The sculptures near the village of Parikkala were made by a guy named Veijo Rönkkönen throughout his life (1944-2010). The statues are mostly really creepy and sometimes make you question the sanity of the artist.
Rönkkönen wasn't the only guy doing stuff like that by far; you can see some of the other ITE-taide artists and their art here. My personal favorite is Erkki Pekkarinen, aka the birch bark suit guy.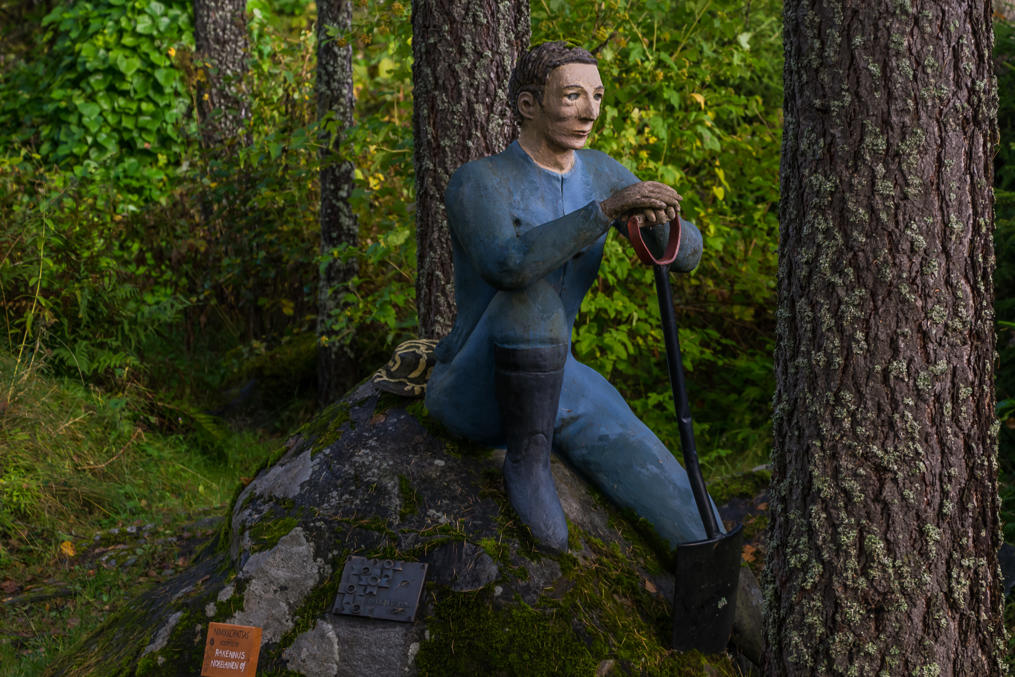 6. I've noticed you can now "adopt" a statue for a fee (note the orange sign at the bottom), sort of like how you can adopt an animal in some zoos, only with more creepiness.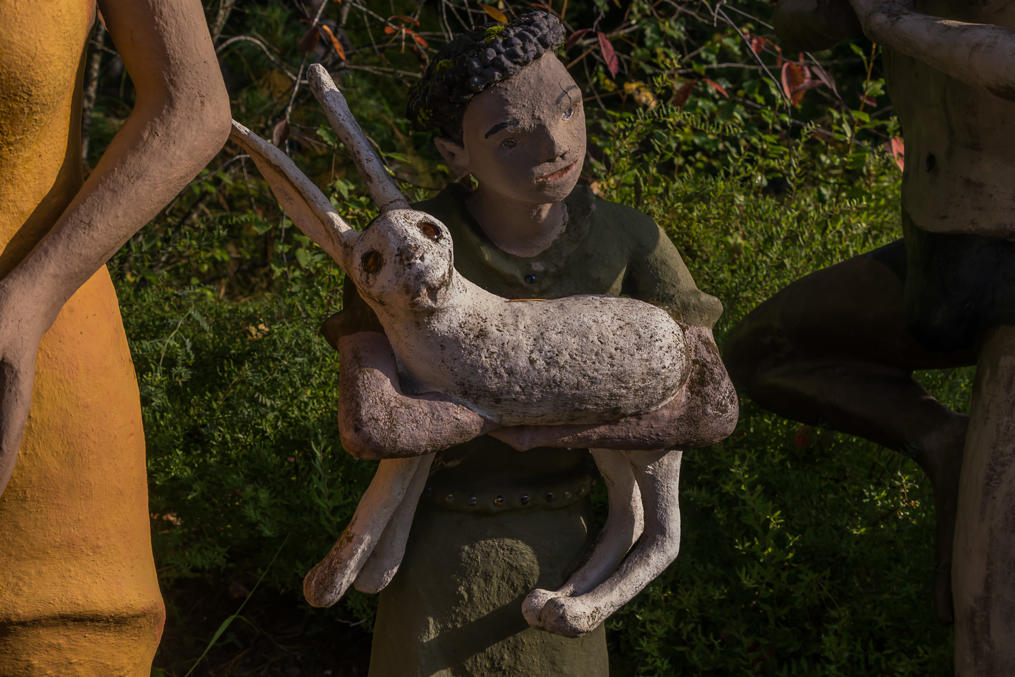 7. I don't think rabbits are supposed to look like that! I actually know, I have one!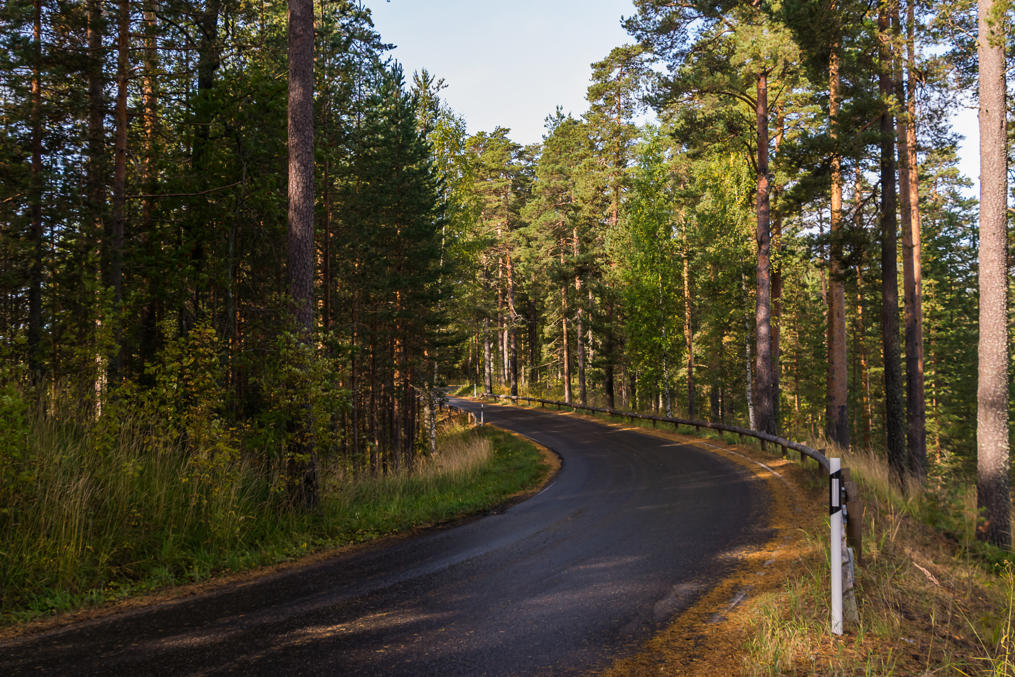 8. Near the town of Punkaharju there is a short but scenic stretch of the old road going on top of eskers (harju in Finnish), long winding ridges, overgrown with pines and steeply rising above lake waters, like natural causeways. These were formed by receding glaciers and are in fact semi-common throughout most of Finland, but Punkaharju eskers are particularly beautiful. If you're driving between Savonlinna and Parikkala on Road 14, you should by all means take a turn signposted as Harjualue (Finn. esker area). I also particularly like how the guardrails on this road are made of wood.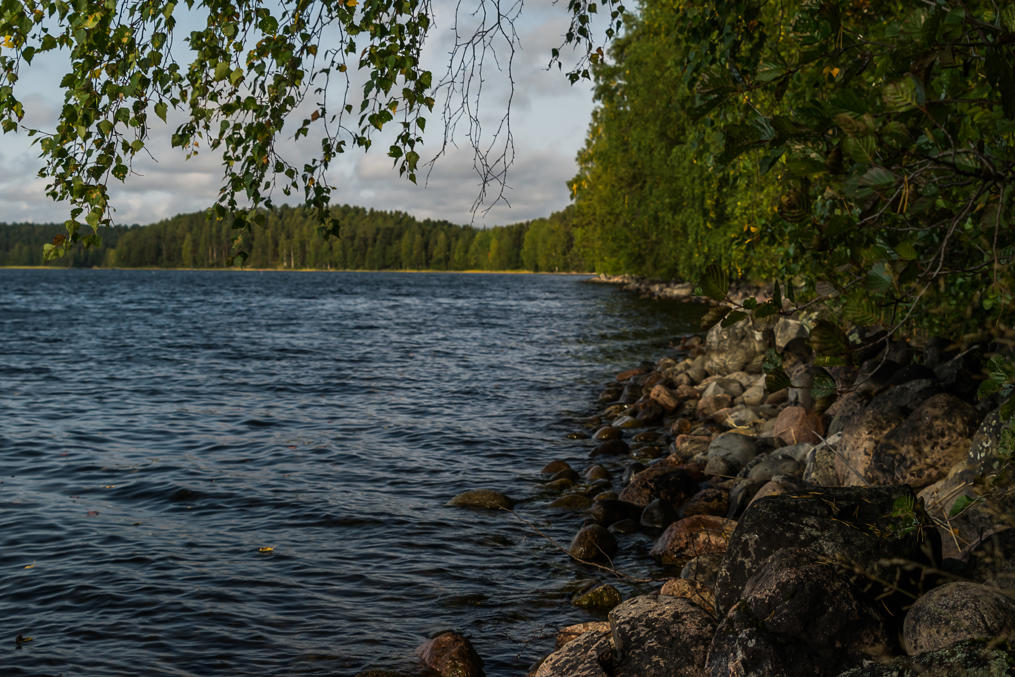 9. At the foot of an esker.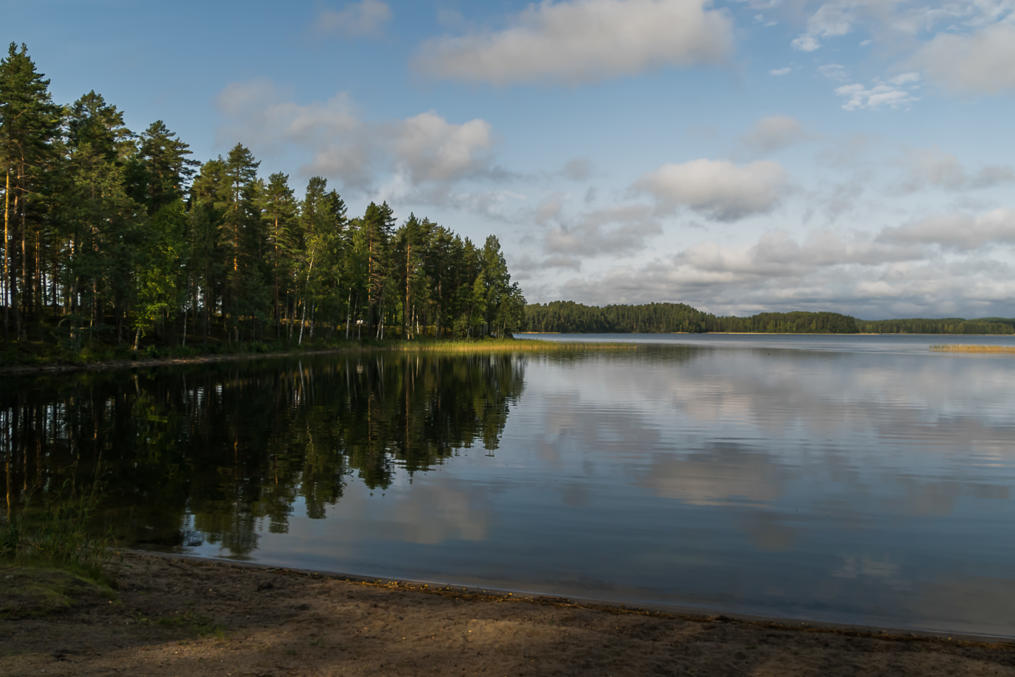 10. A sandy beach near the road.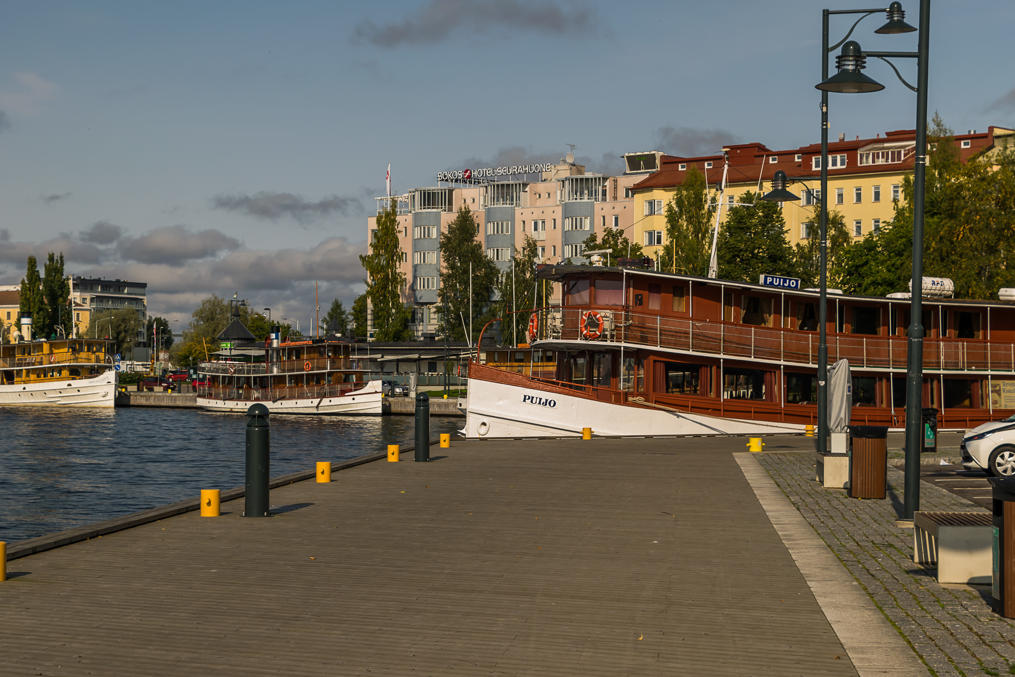 11. The city of Savonlinna. Of course the tours on Saimaa lake on these cool old steamships were not operating in September. As a rule, most of the cool local attractions in Finland only really operate from mid-June to mid-August.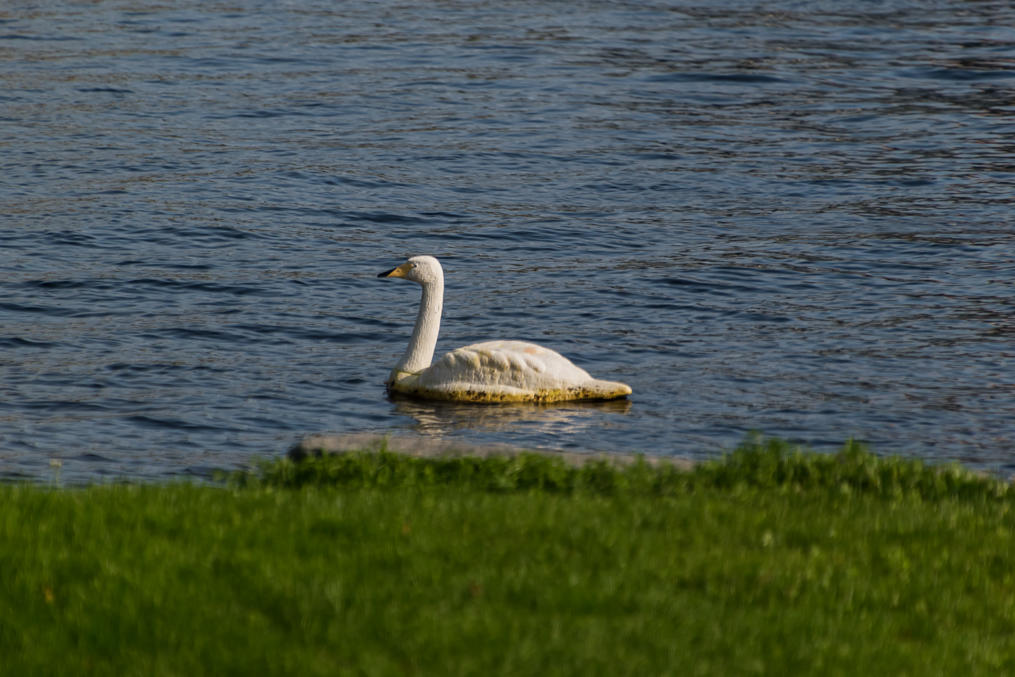 12. For some reason they have recently put these cheap-looking swan statues all around Savonlinna (which is completely surrounded by lake waters). At least they weren't there in 2015 or in 2016. I found these pretty ridiculous.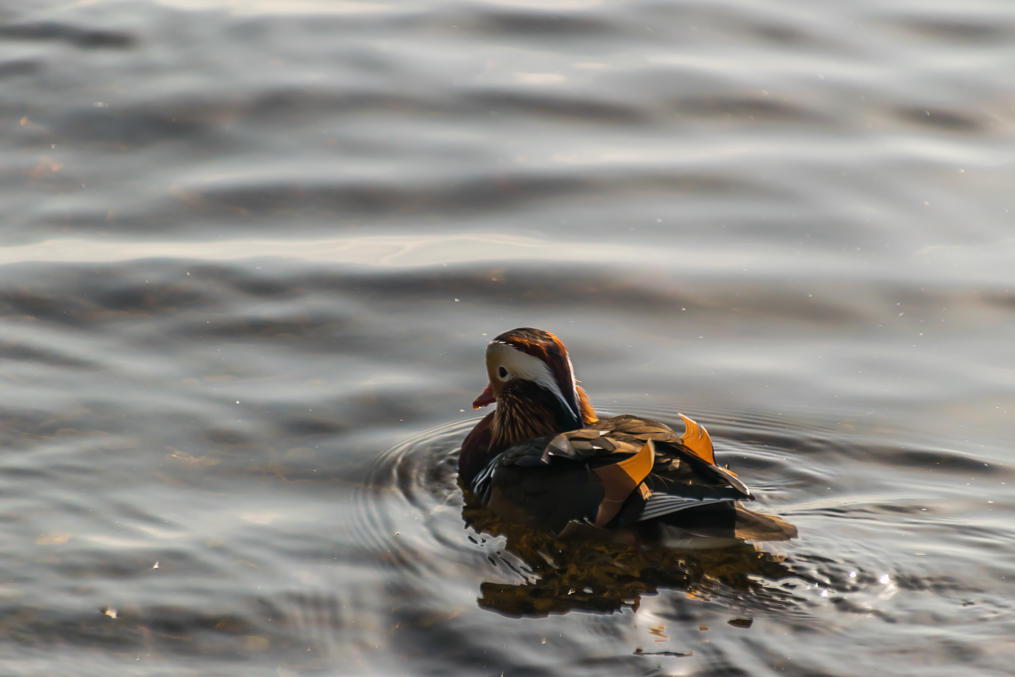 13. Some curious-looking duck in Savonlinna that I failed to identify even with Luontoportti.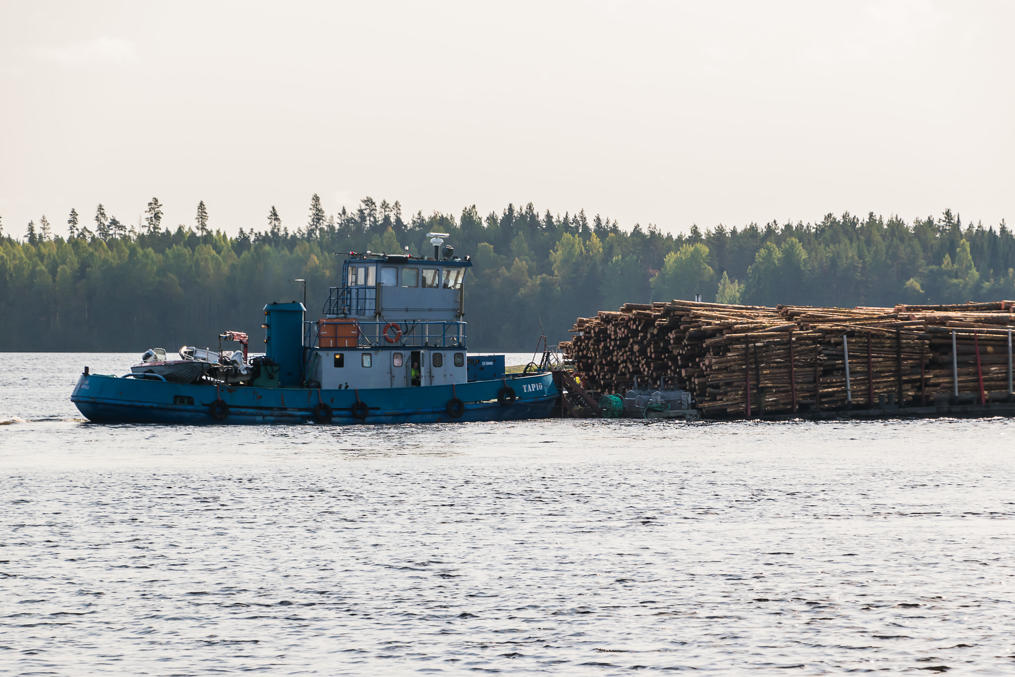 14. A tug named Tapio towing timber barges right past the Olavinlinna Castle. I haven't seen anything like that before; somehow I assumed by now all timber is only ever transported via semi trucks. Pretty cool! I also saw the pontoon bridge to the castle being raised to let these through, but couldn't take a picture in time.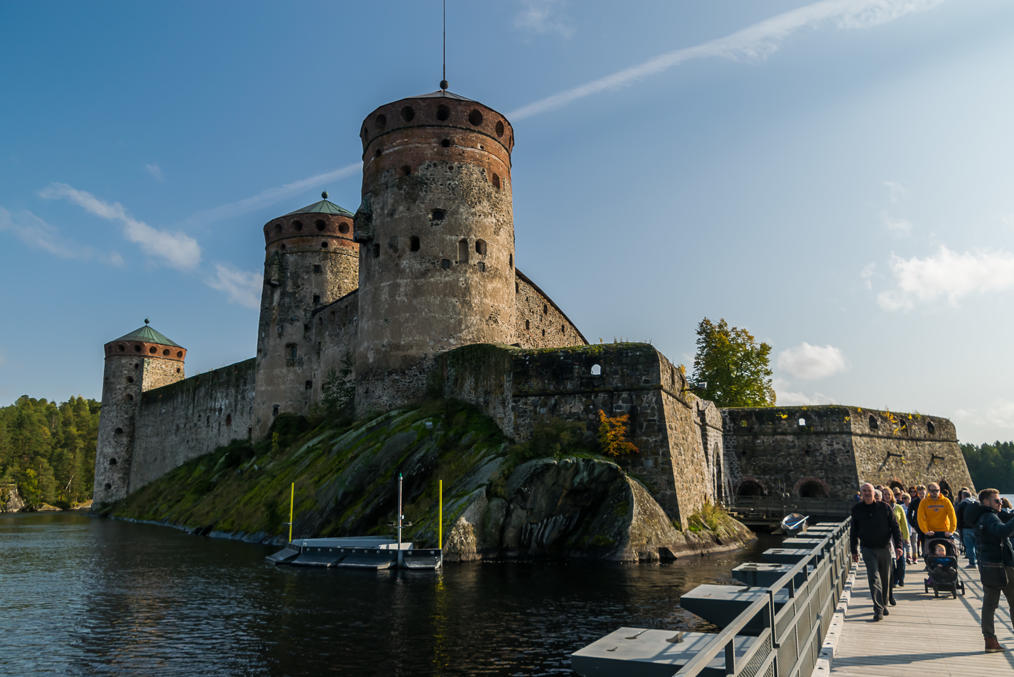 15. The Olavinlinna castle. Well, you can read about it in my old post. To repeat: it looks very cool but is actually rather boring on the inside.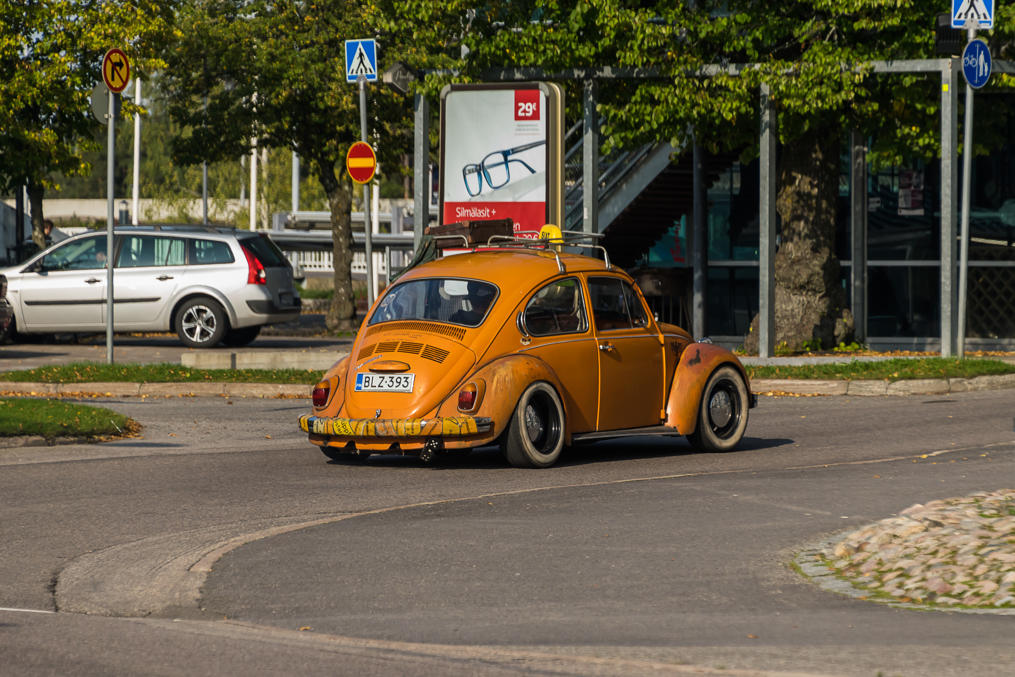 16. And this car was just driving around the city over and over. Was it an actual taxi? I didn't notice any passengers.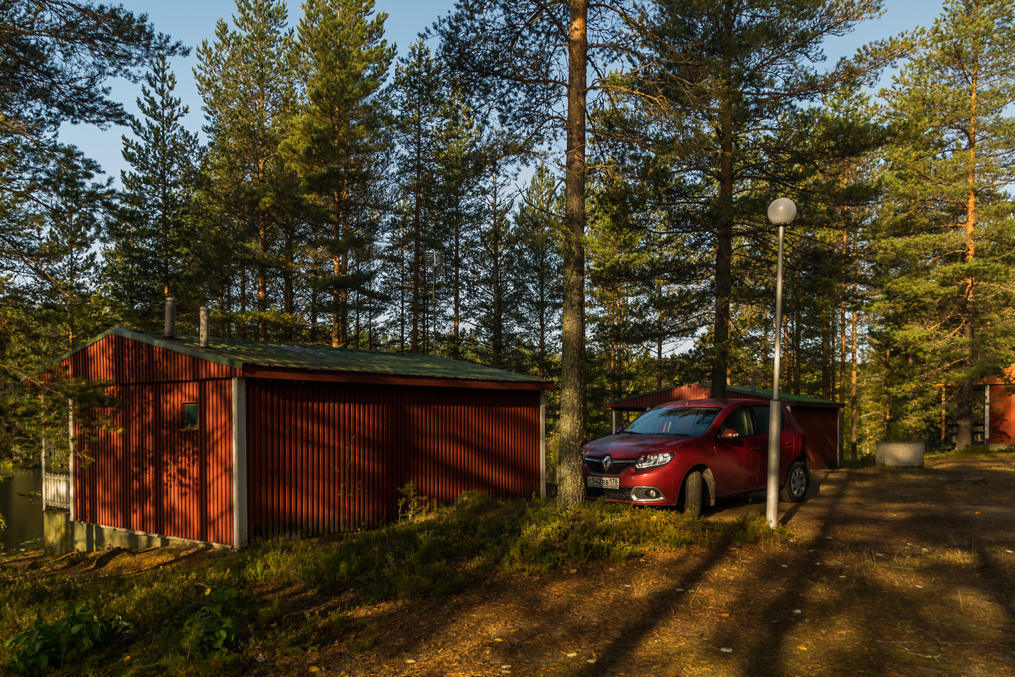 17. The morning after. Ruhkaranta Holiday Village. I can wholeheartedly recommend this place; booking a cottage with its own kitchen, bathroom, and a sauna for this kind of money is really cheap. The holiday village is located near the tiny town of Ilomantsi in North Karelia, which is relatively far but still reachable from St. Petersburg. And you get most of North Karelia sights (like the Koli National Park) in two hours of driving at most.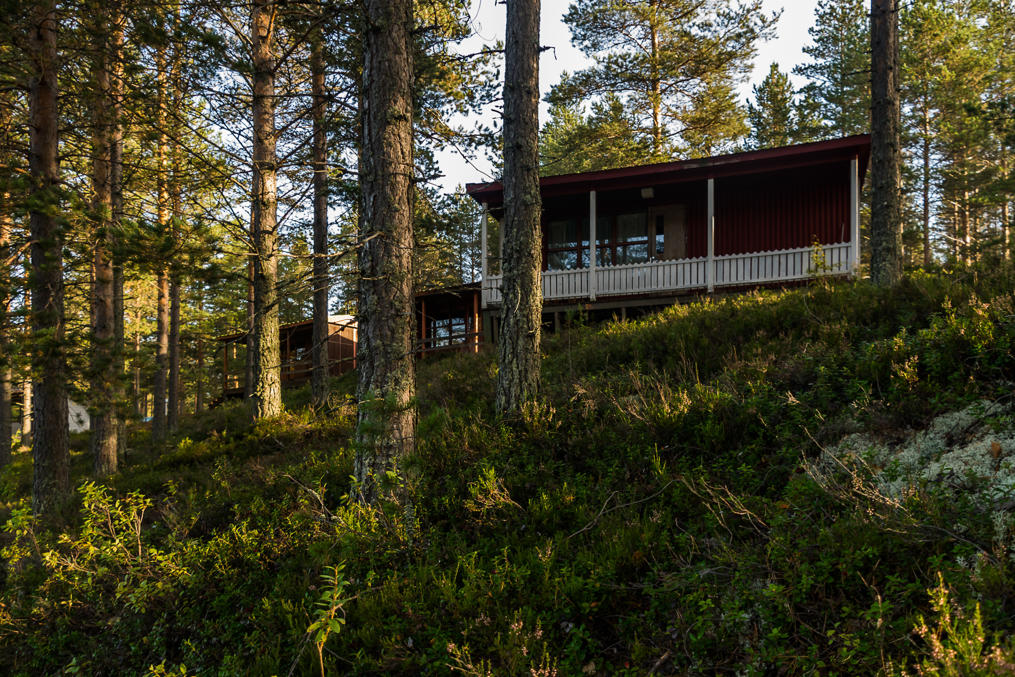 18. The cottages are located on the shore of an irregularly-shaped lake named Muokonjärvi.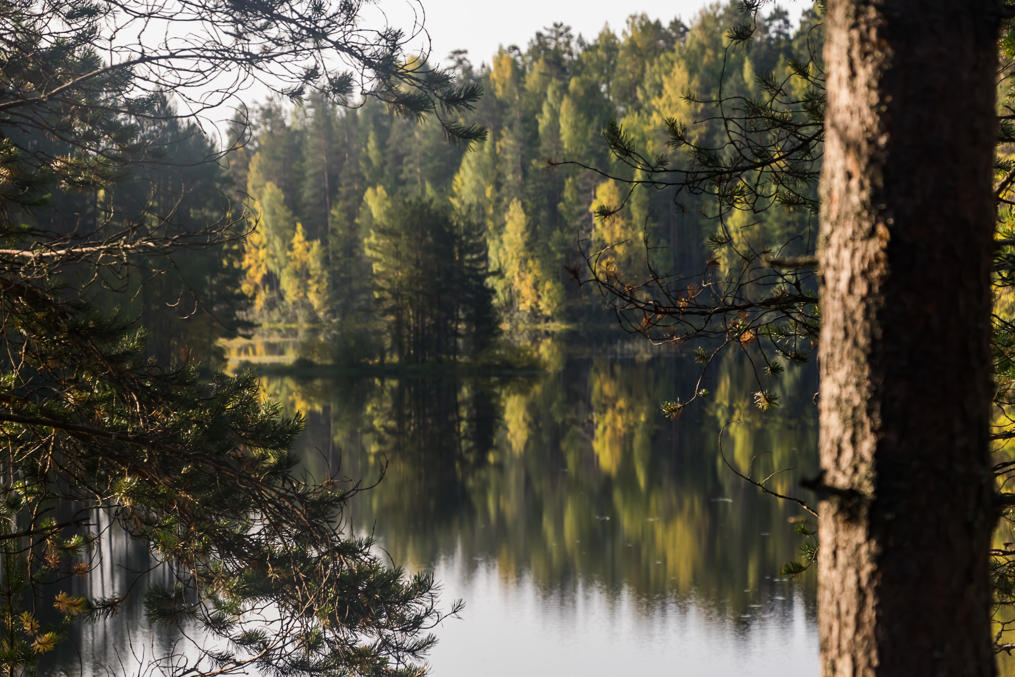 19. Here it is.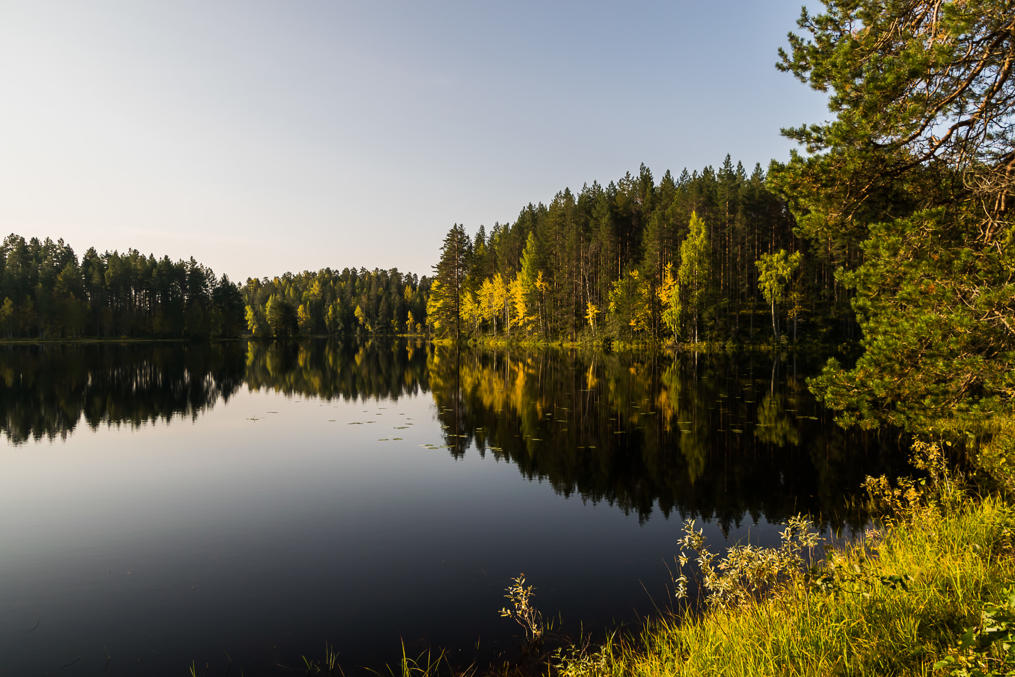 20.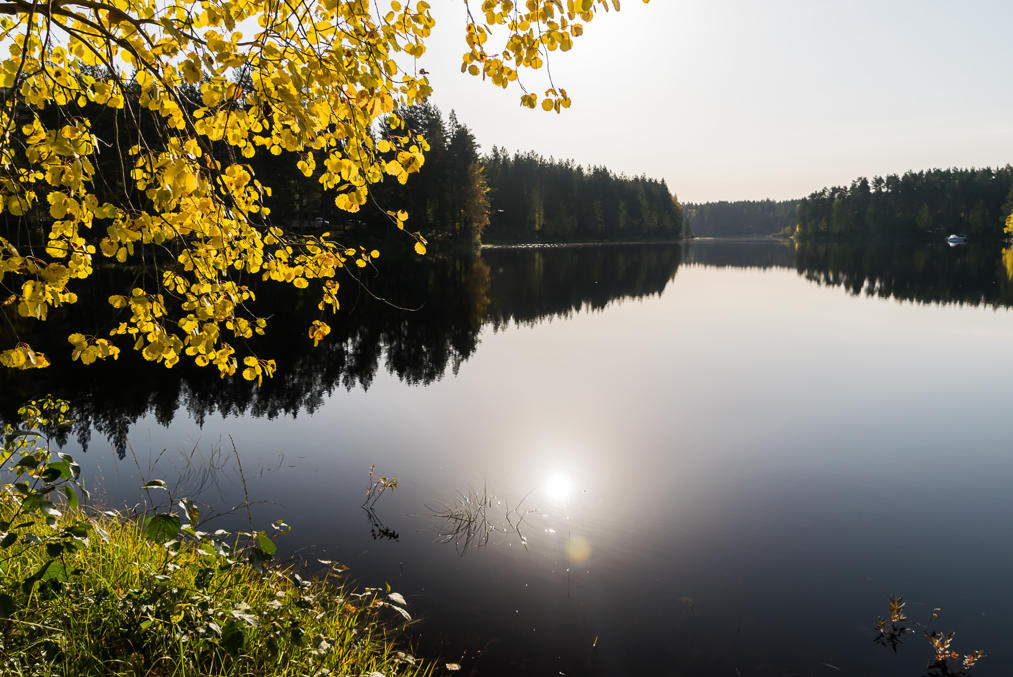 21.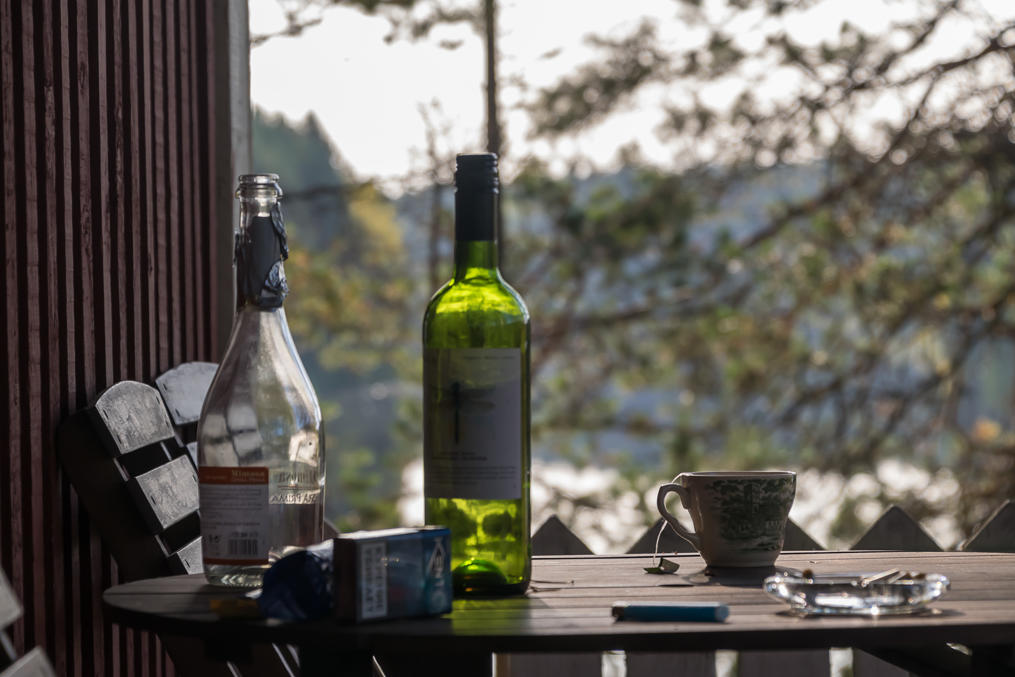 22.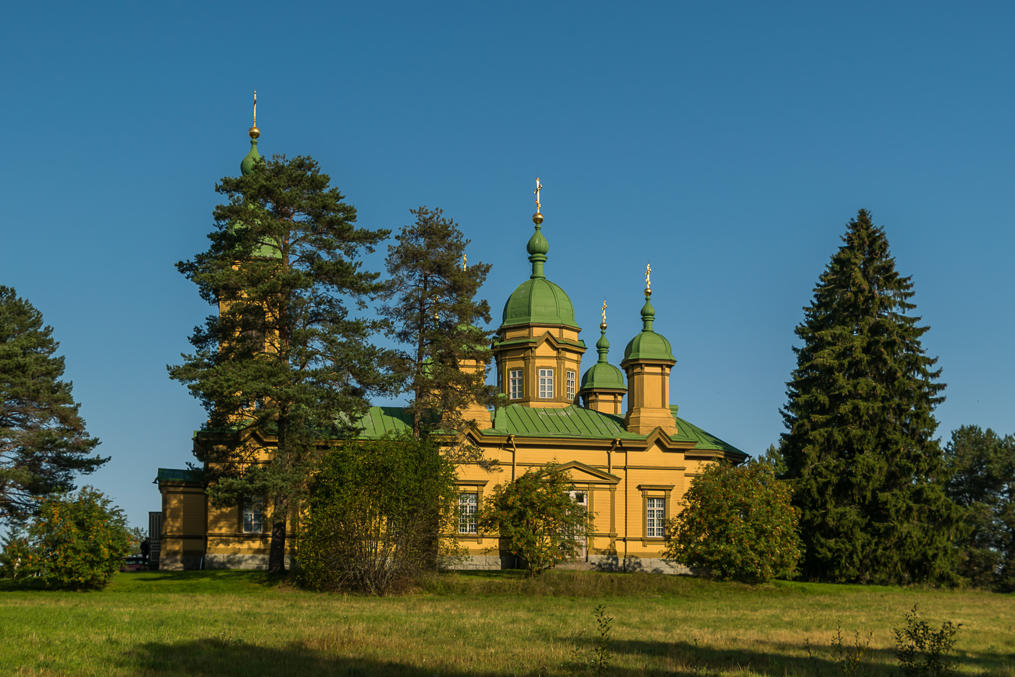 23. Orthodox church in Ilomantsi. Ilomantsi, being located close to the border with Russian Karelia, and historically having close ties with it, has the biggest Orthodox population in entire Finland, at 17% or so; this church is the biggest wooden Orthodox church in Finland as well. The town of Ilomantsi is really tiny though, only a few thousand people live here.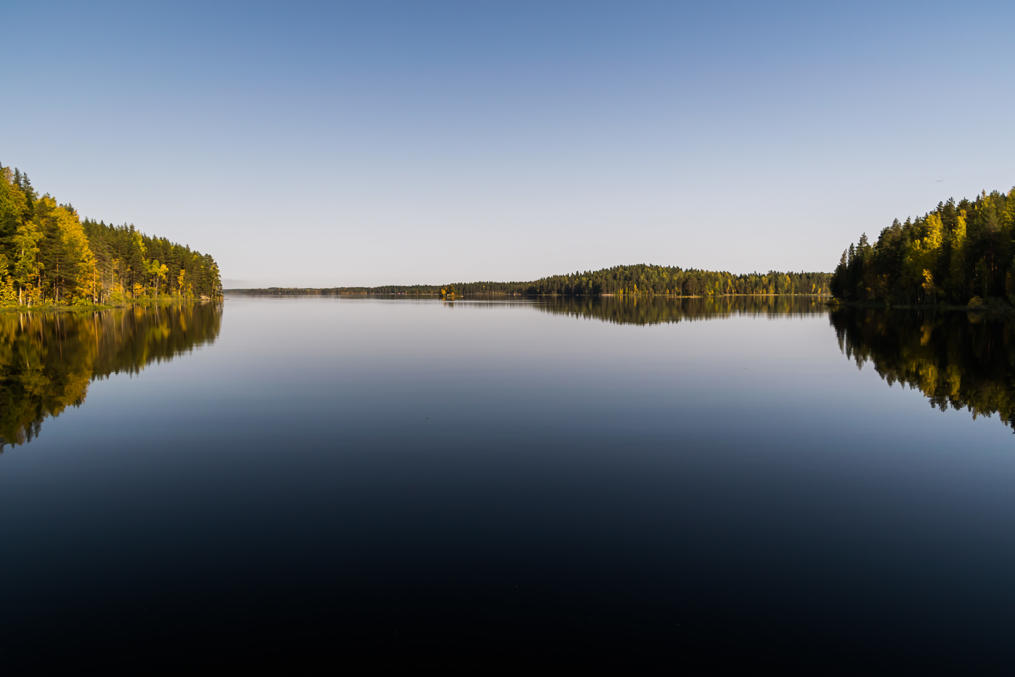 24. Driving from Ilomantsi to Koli. Hiirivesi Lake near the village of Eno.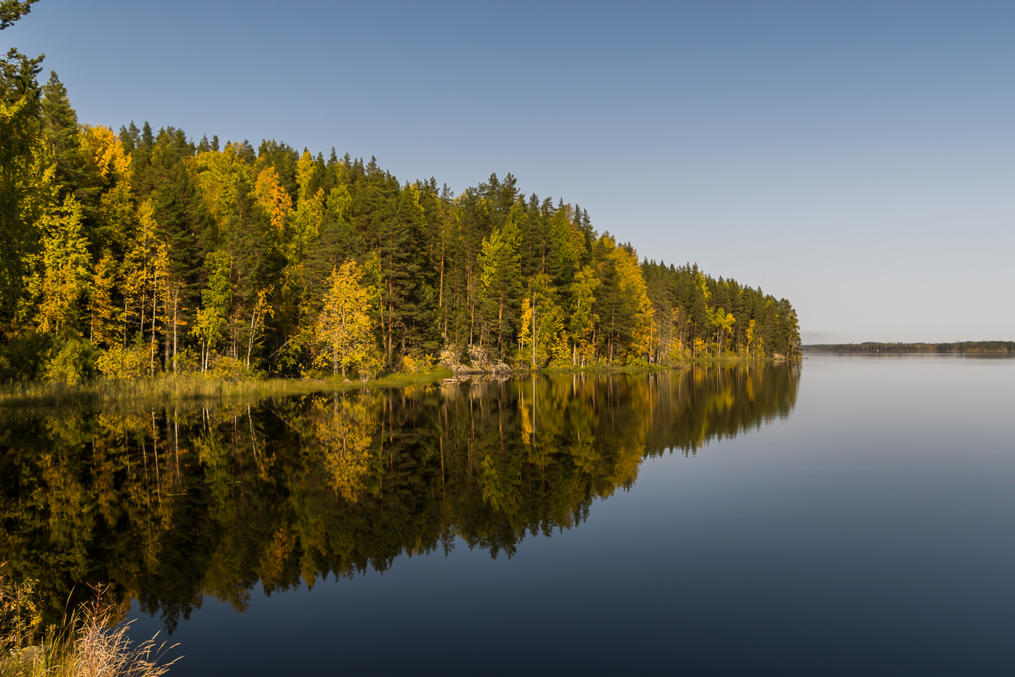 25.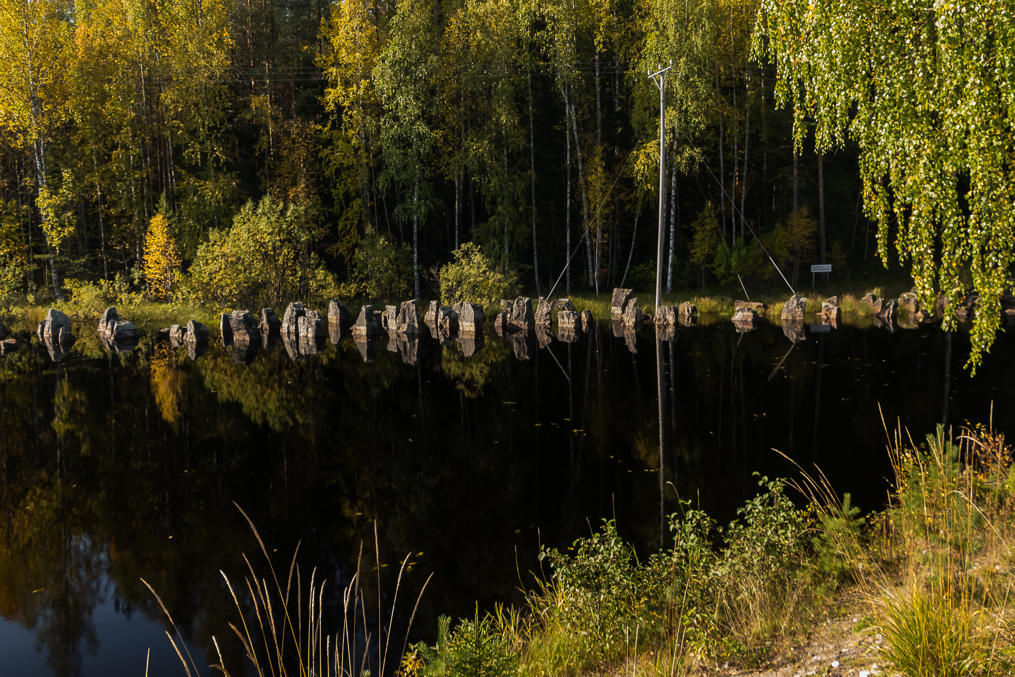 26. Salpa Line (Salpalinja, Finn. Lock Line), a continuous line of various fortifications along the eastern border of Finland, was built in 1940 after the Winter War to safeguard Finland against the likely subsequent war with the Soviet Union. The new defense line was built because of the relative success of the Mannerheim Line (across the Karelian Isthmus) in the Winter War. Salpa Line was much bigger (in fact it still remains the biggest construction project in the history of Finland) and built to much better standards, but although the new war did in fact erupt in 1941, it mostly never really touched Finland's own territory, and the Salpa Line never saw any fighting. I wrote about one of the Salpa Line museums before. That was in Kymenlaakso, near Hamina and Miehikkälä, but in fact you can see various remains of the line throughout the country in the vicinity of its eastern border. These dragon's teeth (a type of anti-tank measure) at the foot of Harpatinvaara Hill, along the shore of Hiirivesi Lake, easily visible from Regional Road 514, are an example.
27.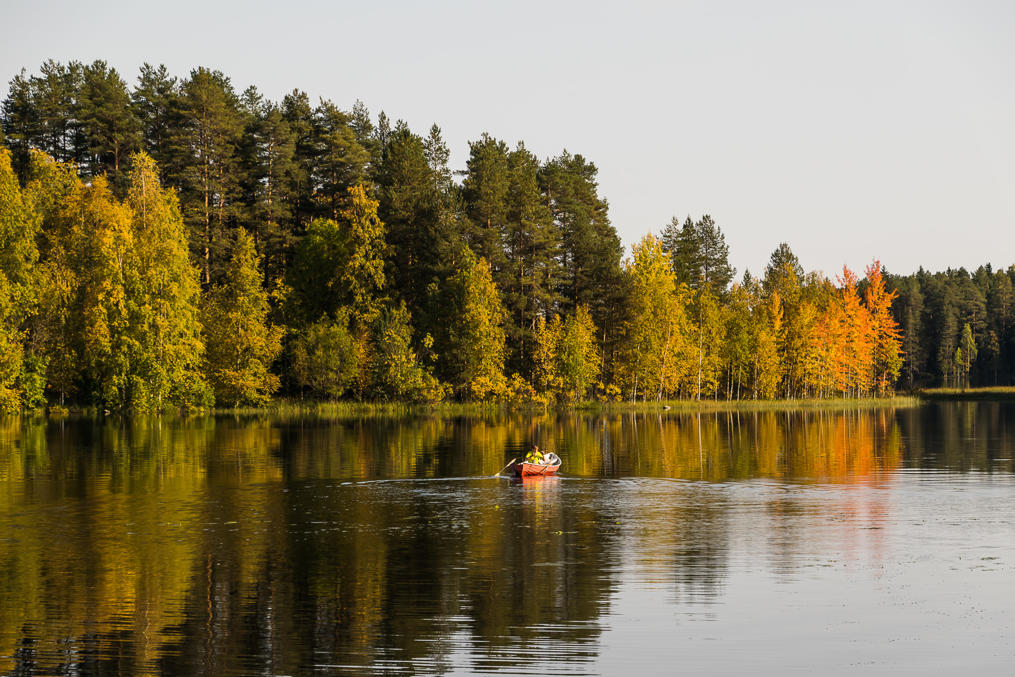 28. A boat on Pielisjoki River, as seen from Eno. Pielisjoki is a relatively short but major river of North Karelia, flowing from Pielinen Lake to Saimaa Lake System.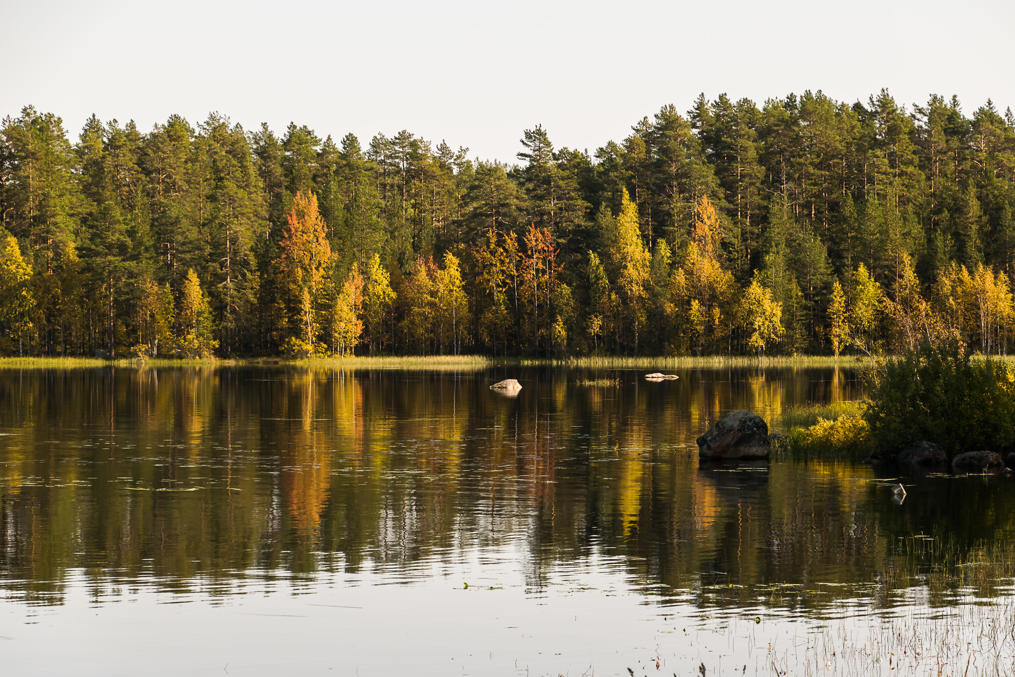 29.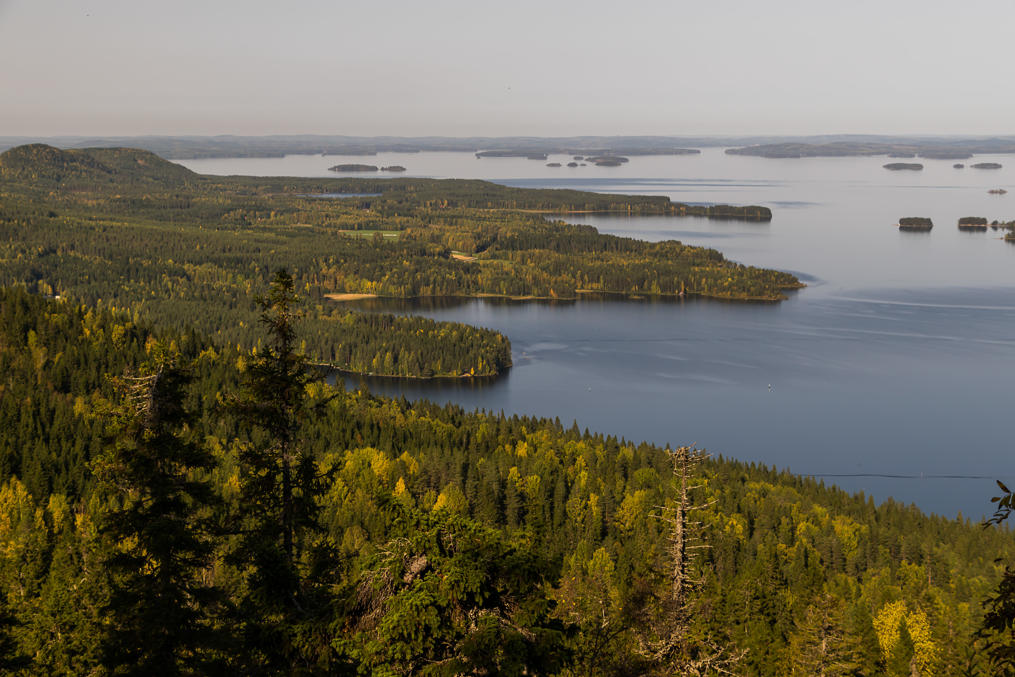 30. And now, Koli National Park! One of the most popular national parks in Finland, and deservedly so; on a sunny autumn day it looked particularly amazing.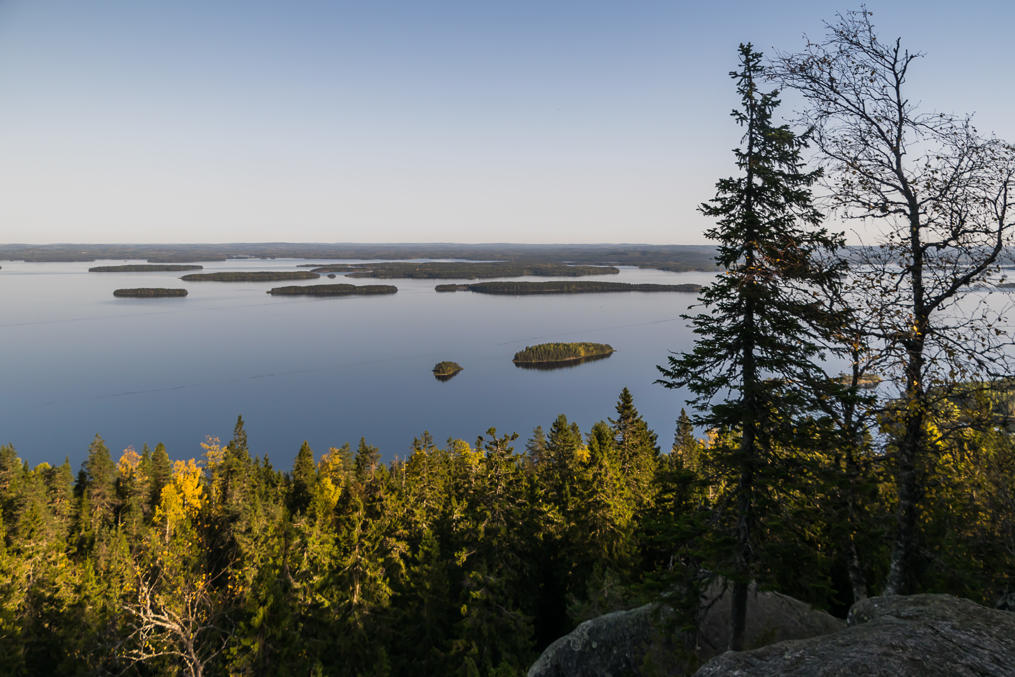 31. Koli is a small (~350 m high at most) mountain chain stretching along the shore of the huge Pielinen Lake. The views from the mountains are breathtaking; it is one of the official national landscapes of Finland, and perhaps the best known one of them. This is the most mountain-like place in Finland outside of the north. And incidentally, it reminds me of my own native region, the Middle Urals.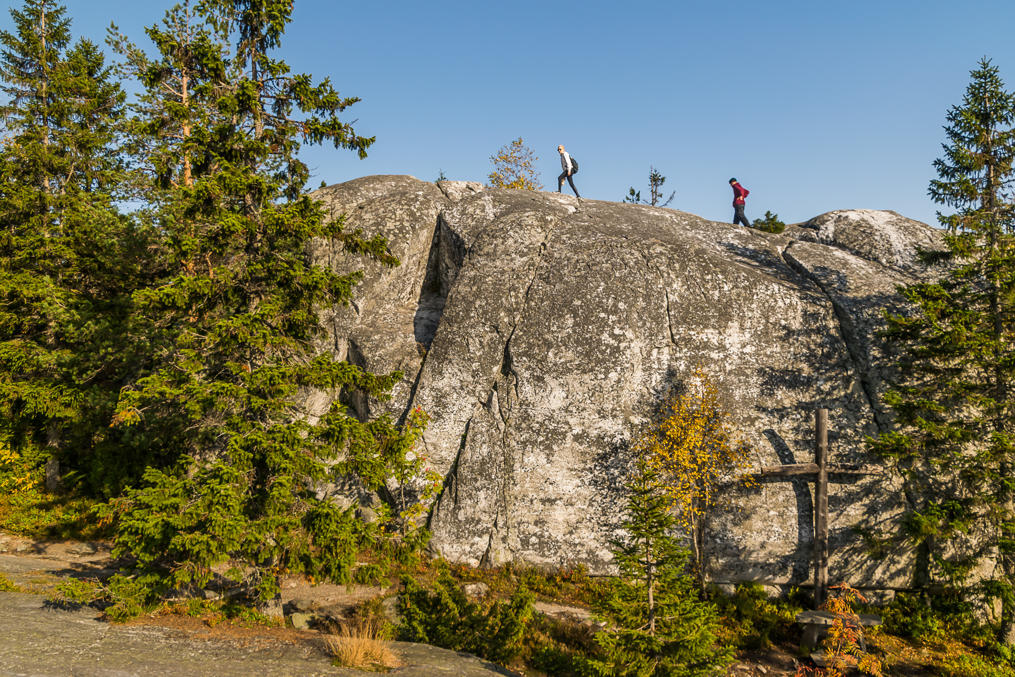 32. I wonder what's with the cross (on the right).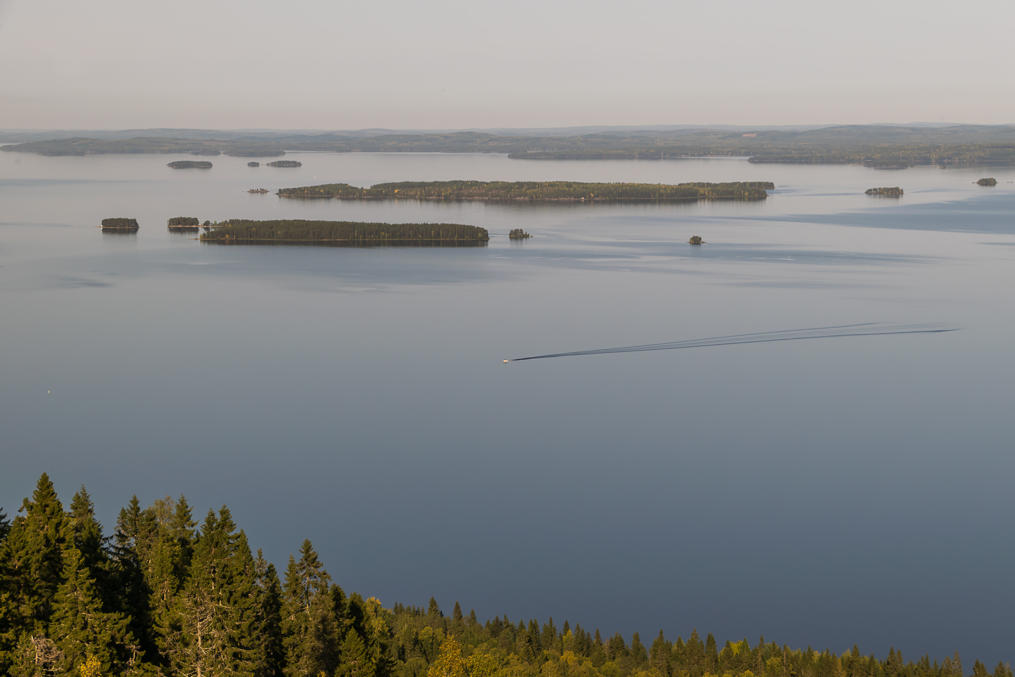 33. Pielinen Lake.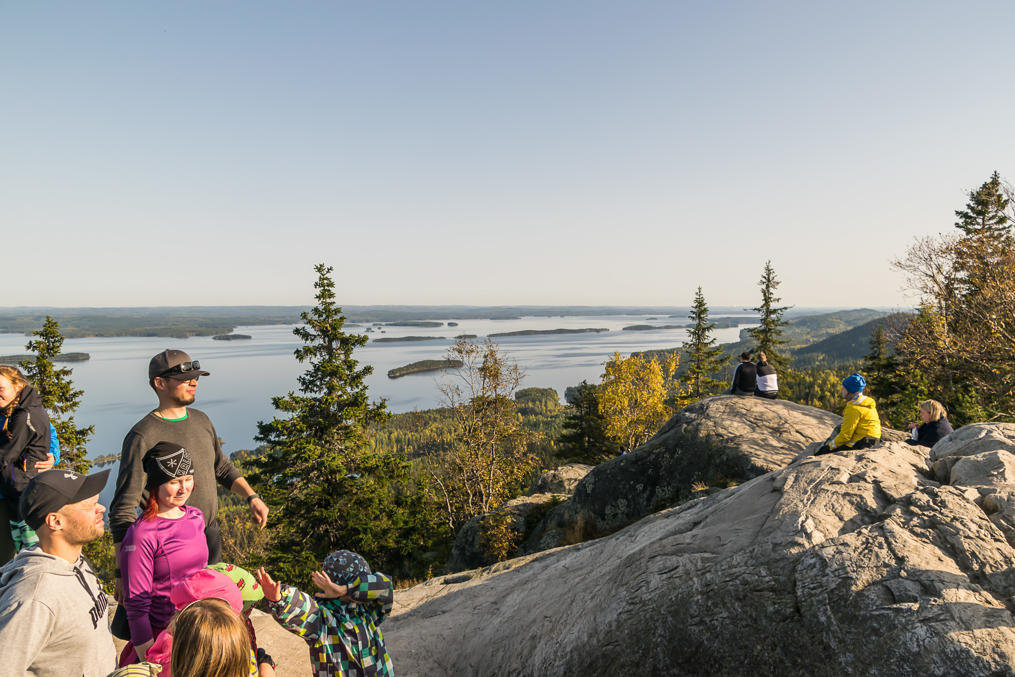 34. There were a lot of people in Koli on that day, to the degree that both large parking lots were nearly overflowing. I wonder how many people come here from afar, rather than from Joensuu (the biggest city in North Karelia) and the surrounding municipalities. It's a 550 km drive from Helsinki, for example. Like most national parks Koli is difficult to reach without a car, but again due to its popularity there is a shuttle taxi service connecting it with Joensuu.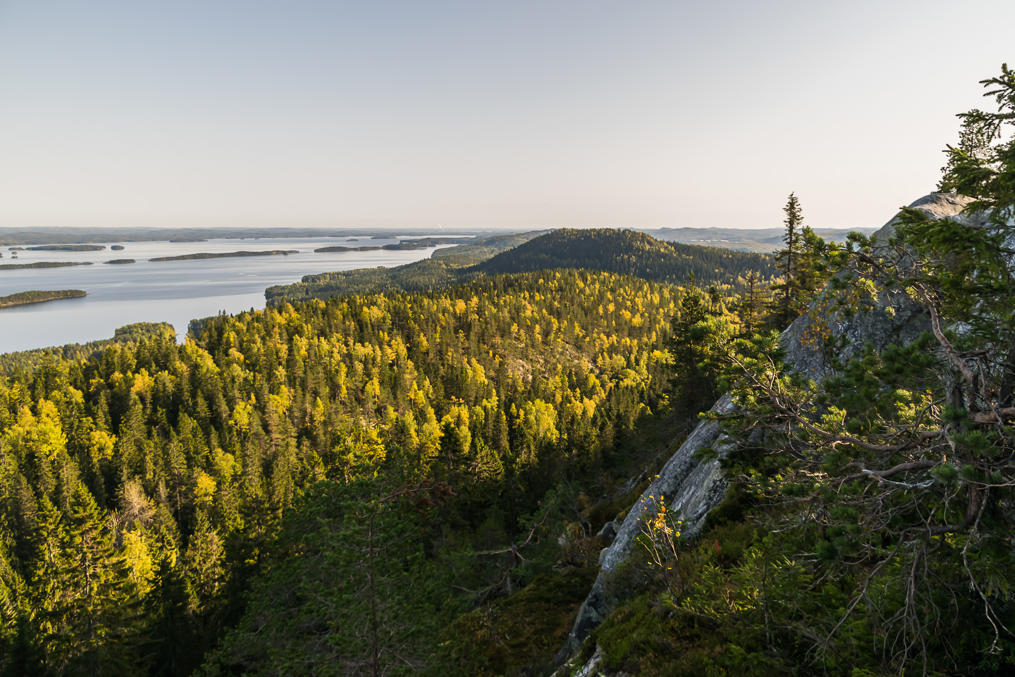 35. The most scenic part of Koli is the one near the entrance, with a three-pronged mountain. The peaks are named Ukko-Koli, Akka-Koli, and Paha-Koli (Finn. Grandpa Koli, Grandma Koli, and (suddenly) Evil Koli). Many people don't really go any further, and this time neither did we. Koli is rather big; the longest local circular hiking trail is 60 km long. I've never been past Mäkrävaara (in the picture, in the distance) and Rylays hills so far.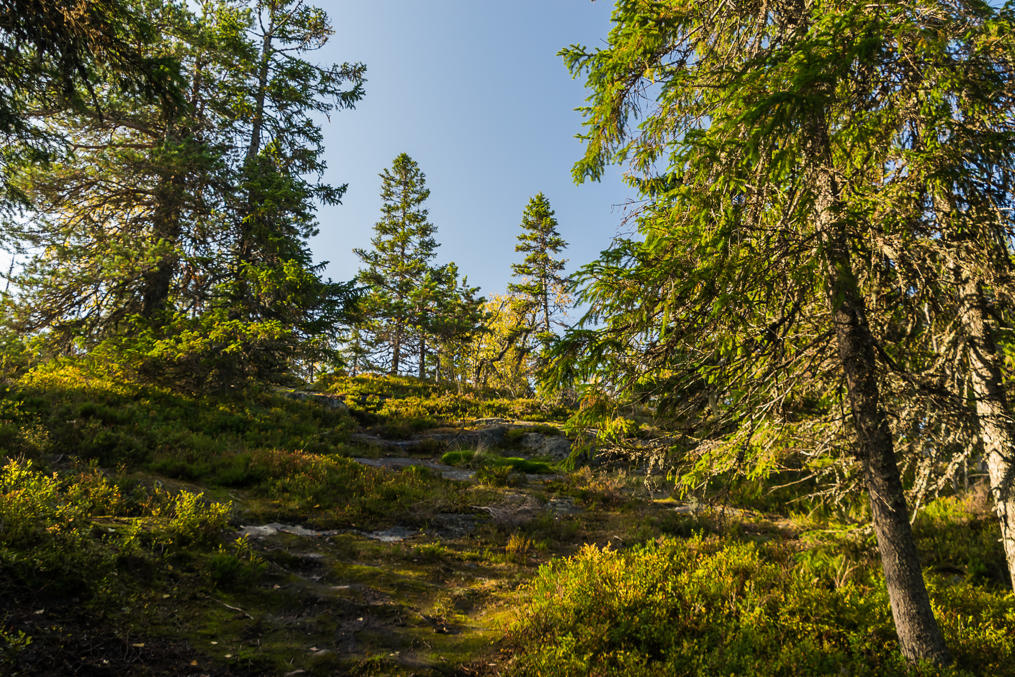 36.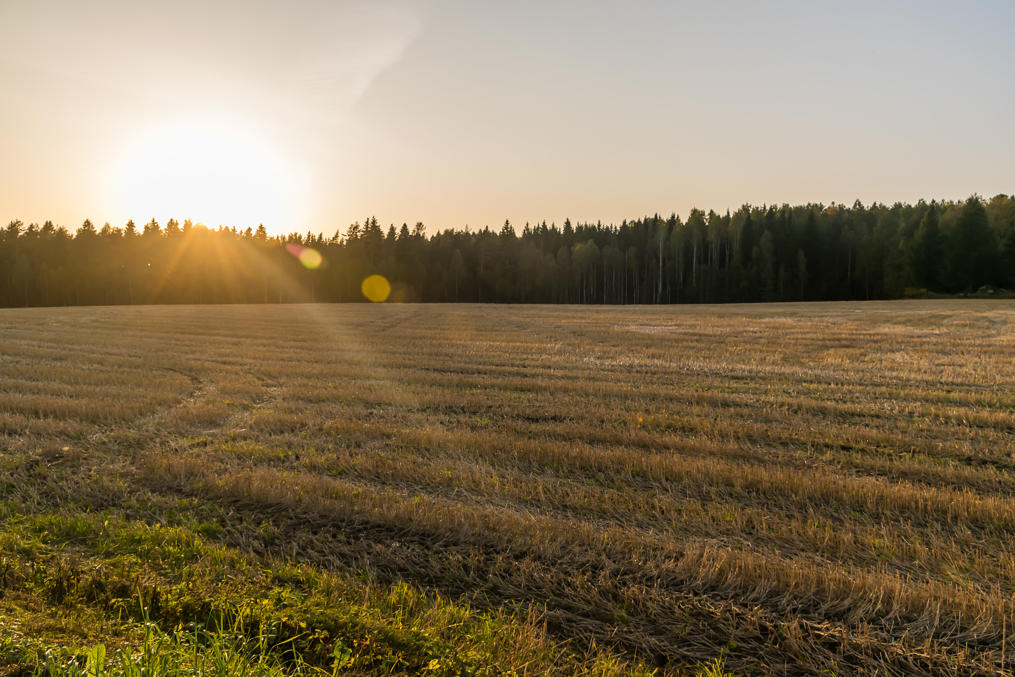 37. Driving back to Russia. Random field along Finnish National Road 6 somewhere in the middle between Joensuu and Imatra.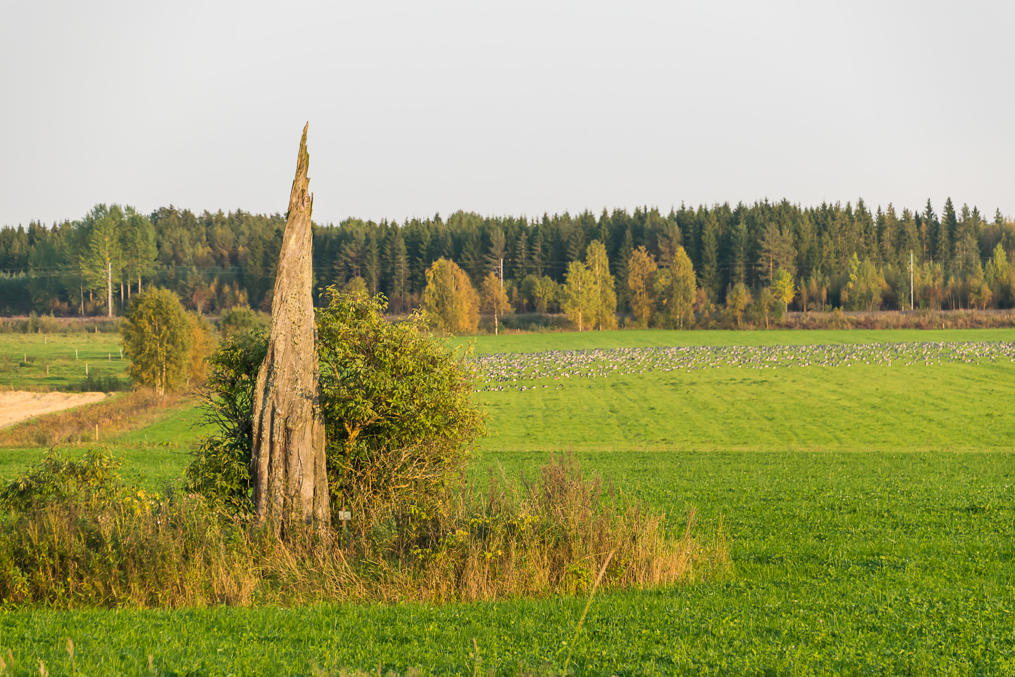 38. Note the huge number of birds in the distance.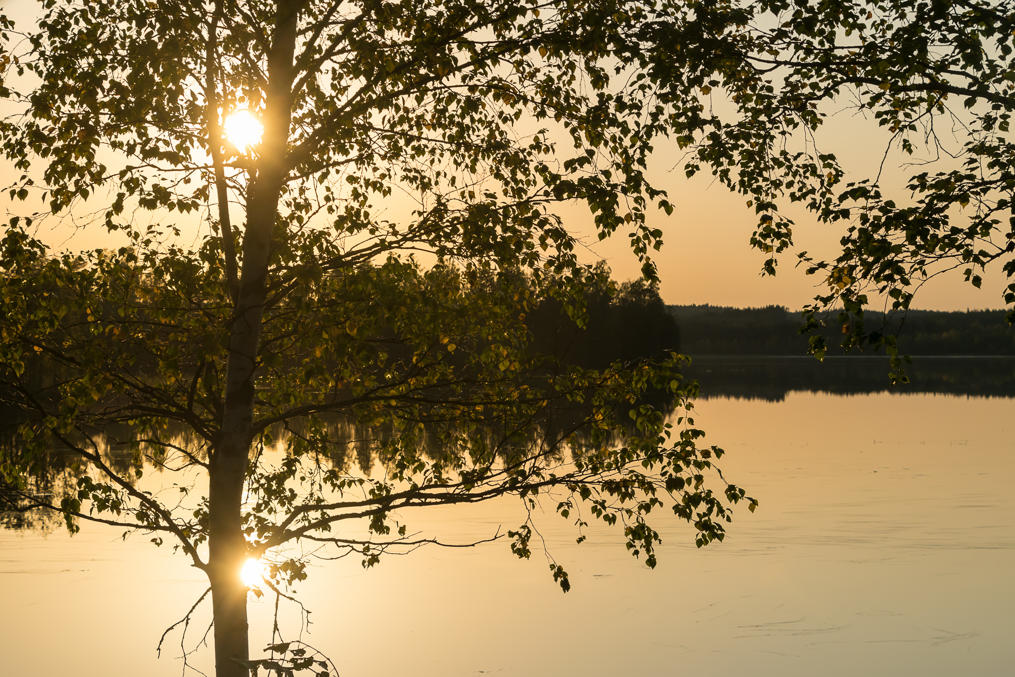 39. Sunset over Ylä-Kousa lake along the same road. That's all for today.
---