---
In the first part, we drove from St. Petersburg to Turku (600 km), and after a short walk around Turku, got to the Viking Line ferry terminal.
The Baltic Sea boasts an extremely lively system of sea ferries. Probably no other sea in the world matches it in that respect. The main routes are Helsinki-Tallinn, Helsinki-Stockholm, and Turku-Stockholm. There are ferries to the Åland Isles, halfway between Finland and Sweden, and Finland-Sweden ferries usually make a stop at Åland anyway (this is apparently required for them to operate tax-free shops onboard). There is also a Stockholm-Riga route, some routes from Finland to Poland and Germany, Vaasa-Umeå route (Finland-Sweden but much farther in the north), St. Petersburg-Helsinki, St. Petersburg-Helsinki-Stockholm-Tallinn, and probably some others. Still, Helsinki-Tallinn and Turku-Stockholm are by far the most important ones.
Most ferries on these routes are operated by only two companies, Viking Line and Tallink-Silja. I'm not sure if there is any significant difference; so far I only had experience with Viking Line. The ferries themselves are huge, and are properly called cruiseferries. Apart from basic passage, optionally with any car or RV or even a semi truck, they offer cabins, including some luxurious ones, bars and restaurants, tax-free shops (mostly with cosmetics and jewelry), spas, nightclubs, and so on. In fact you can actually just book a round trip cruise, without actually setting a foot down at your destination, just so you can drink twice as much. Yes people actually do that, largely because of cheap booze. There is even a stereotype of "drunken Finns falling asleep right in the corridors" although I didn't actually witness anything to that degree.
Even if you actually just want to drive from Finland to Sweden, the ferry is the only reasonable option. You could drive all the way around the Baltic Sea up north, of course. That would be 1800 km from Turku to Stockholm. That's two days of driving, and the gas alone would cost you more than a ferry ticket. The scenery would not be particularly exciting as well, not on the Finnish side at least.
So, we were interested in an overnight passage from Turku to Stockholm (and back, eight days later), for three people with a regular-sized car. This cost us €495, with a return trip. This included breakfasts, both for direct and return trip, and a dinner in all-you-can-eat buffet, for direct trip only (although we ended up buying it on the return trip anyway). It would have been €342 without any meals. Could have been even cheaper if we picked a cabin without a window for the direct trip. By the time you get to your cabin you're generally too drunk to enjoy the scenery anyway. The price seems reasonable enough. In fact most of long-distance ferries on other routes I considered for possible travels seem to cost significantly more.
---
---
In the July of 2015, me, my girlfriend Olga, and our friend, whose name is also Olga, planned a road trip across Sweden. Sweden was not our first option (the original idea was Germany), and this was not going to be our first visit there; in 2014, we made a short but intense road trip to Flåm, Norway from Finland on a rental car. This time, I actually had my own car in a reasonable shape, and so we chose Sweden (with a little bit of Denmark) as a nice and reachable destination.
In hindsight, our itinerary, which had been pretty much entirely plotted by me, was not the best one. Too much driving and not enough staying in one place for a while to enjoy it. This however was somewhat rectified in the second half of our journey. Overall, we certainly saw a lot and enjoyed it very much, and this is a short account of our trip, in fourteen parts (and believe me I really tried to make this short!).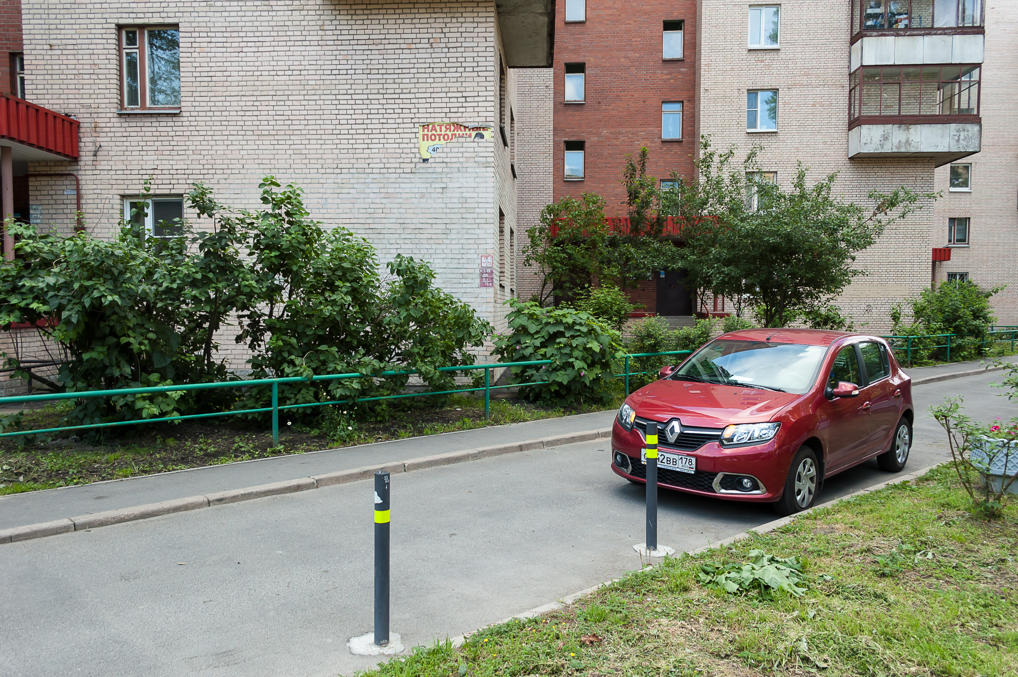 1. So, we all packed our briefcases, and our Sandero, near our apartment block in southwestern St. Petersburg, Russia, is ready to go now.
---